Discover Torremolinos by Hire Car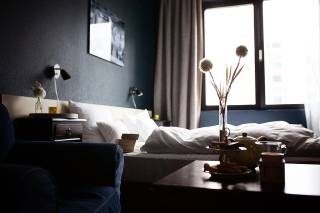 Torremolinos, with just under 56,000 inhabitants, is a gorgeous town in the autonomous region of Andalusia deep in the south of Spain.
It is located in the province of Malaga and is about 18 kilometres from the city of the same name.
A hire car will make it easy for you to explore the town and the surrounding area.
Sights in Torremolinos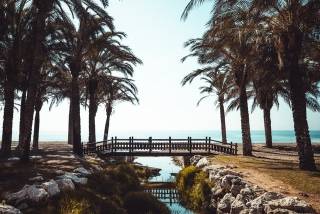 The name derives partly from Torre for towers and Molinos for mills, which once dominated the townscape of Torremolinos. Today, however, there is only one windmill left, which now houses a restaurant.
Tourism has been booming in Torremolinos, in the heart of the Costa del Sol, since the early 1950s. The town's exposed position in the Bay of Malaga, which is further protected by the Mijas Mountains, so-called for mild temperatures all year round, so it's almost seasonal here, especially as even in winter the thermometer rarely slips below 19 degrees Celsius. The relatively new beach promenade and a perfect infrastructure round off the prerequisites for an ideal holiday. Torremolinos has six main beaches, which are located east and west of the former rocky point Castillo del Ingles. Each of these fine sandy beaches offers the utmost comfort and has been awarded the EU's blue flag for sustainable clean water quality every year for years.
The nightlife of Torremolinos
Torremolinos, however, is also famous for its extremely active party and nightlife. Especially around the squares Pueblo Blanco and La Nogalera, the scene rages until the early hours of the morning – and not only on weekends.
However, there are also quieter and more sedate tavernas, where wonderful flamenco performances are often on offer.
It is highly recommended to hire a car to explore Torremolinos and the extremely picturesque Andalusian countryside.
hire car price comparison Torremolinos