Discover Puerto de la Cruz by Hire Car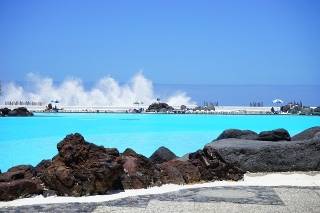 Puerto de la Cruz, with more than 30,000 inhabitants in an area of nine square kilometres, is a medium-sized town in the fertile Orotava Valley in the north of the Spanish Canary Island of Tenerife.
It has been one of the tourist centres of the island in the Atlantic Ocean since the 1950s.
In contrast to the drier southern part of the island, Puerto de la Cruz is surrounded by lush vegetation.
Sights in Puerto de la Cruz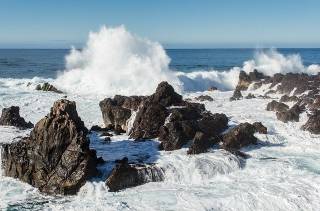 Excellent examples of Canarian botany can be found at the entrance to Puerto de la Cruz in the Jardin de Aclimatacion de la Orotava. A huge selection of cacti, palms and other tropical, as well as subtropical plants provided the park El Botanico now a world reputation, which countless holidaymakers follow every year.
Another highlight of Puerto de la Cruz is the Avenida Colon, a beach promenade that was extensively modernized between 2005 and 2007. It leads past the famous seawater swimming pools to the cliffs of the "Playa de San Telmo", which is illuminated at night and invites you to take a moonlight swim. Of course, there are also numerous restaurants, hotels and bars on the promenade of Puerto de la Cruz.
In the centre of town, the Plaza del Charco is a popular meeting place in the town. In addition to the usual gastronomy, signs of Tenerife's earlier storms can still be found here. Until the 80s of the 20th century, the fishermen stowed their boats in this square to protect them from the incoming floods. Iron ground rings embedded in the cobblestones bear witness to this time.
Discover the surrounding area of Puerto de la Cruz
Due to the interesting destinations in the surrounding area, a hire car is recommended to explore the region.
hire car price comparison Puerto de La Cruz