Discover Madrid by Hire Car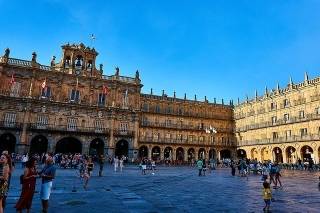 Madrid is one of the largest metropolitan areas in Europe, with six million inhabitants in its metropolitan area.
The Spanish capital is the third largest within the European Union after London and Berlin, with about 3.2 million people living in 607 square kilometres.
HISTORY OF MADRID
The town was founded in the ninth century with a Moorish castle, an alcazár. Since the 18th century, however, the Madrid Royal Palace has stood there, where the Spanish royals have their residence. The Palacio Real rises imposingly here today, with its columned facades and the magnificent park that surrounds it.
SIGHTS IN MADRID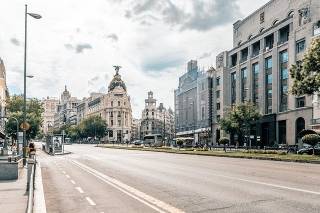 Madrid is the cultural and economic center of Spain. Hardly anywhere in the world is there a greater density of museums, as well as historic buildings and squares than in Madrid. At the Paseo del Prado is the so-called museum triangle. With the Museo des Prado, the Museo Nacional Centro de Arte Reina Sofia and the Museo de Arte Thyssen-Bornemisza, there are here three of the most important art collections of global importance in a direct walking distance. Works range from Goya and van Gogh to Dali and Picasso.
One of the central points of Madrid is the 15th-century Mayor Square. Right in the heart of the historic old town, it is one of the liveliest squares in the bustling metropolis, where numerous concerts also take place. Of the many impressive buildings in Madrid, the ancient Egyptian temple, the Templo de Debod, and the Almudena Cathedral, as well as the Stiekampfarene Las Ventas are probably the most famous, just to name a few. But the grand buildings from the Wilhelminian period that line Calle de Alcalá are also absolutely worth marvelling at.
Madrid is ideal to explore with a hire car.
hire car price comparison Madrid