Hire cars: Carefree on the road with the right insurance cover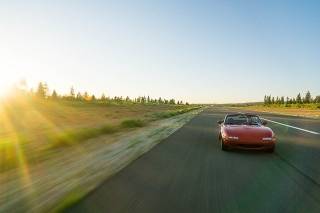 Many hire car customers are unsure what insurance coverage is necessary to optimally protect the vehicle in the event of damage. And indeed, especially in the area of insurance, high additional costs can arise.
Despite this, no generally valid recommendation for the right insurance can be given at this point. This decision depends entirely on your personal security needs.
To give you an overview, we have summarized the most important types of insurance here.
Full insurance: Pay attention to the deductible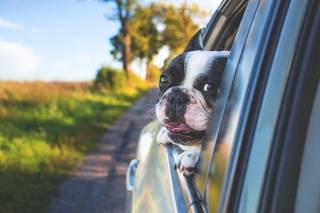 Fully comprehensive insurance is liable for damage caused by the driver to his car himself. Although the name fully comprehensive insurance sounds like an all-round carefree package, the driver is not rid of all worries even after taking out this insurance.
There are also fully comprehensive insurance policies with a so-called deductible. If the deductible is, say, 750 euros, the driver pays for all damage up to 750 euros out of his own pocket. If the workshop bill is higher, the driver must contribute 750 euros to the costs.
Hire car without excess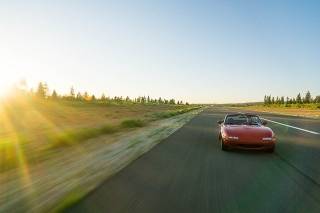 Often there is the option to reduce the excess to zero euros for a small additional fee – or if you book an appropriate offer.
However, here too, caution is advisable. Especially when renting abroad, there are often two models. In the uncomplicated variant, any damage incurred is immediately covered by the insurance.
But there are also models where you first pay for the damage and then have to wait for reimbursement from your operator. And that can sometimes take quite a while.
Nevertheless: Without deductible or with reimbursement of the deductible in the event of damage, you drive much more relaxed!
When the comprehensive insurance is not liable
The fully comprehensive insurance is not liable if the policyholder can be proven to have acted with gross negligence or if the rental conditions have been violated. So, for example, if you cause an accident in your hire car while heavily intoxicated, no insurance company in the world will cover the damage.
And also a damage, which you cause, because you drove with a normal sedan through terrain, you can claim with no insurance.
Tire and glass protection insurance
Protection against punctured tyres or glass damage, such as from falling rocks, is not normally included with comprehensive cover. If you're driving in countries where the risk of tyre or glass damage seems particularly high, consider taking out tyre and glass protection insurance.
Exclusions
In addition to tire and glass, there are other parts of the car, such as the underbody, that are not paid for by the comprehensive in the event of a claim. Check the small print of their policy for any exclusions.
Insured with credit card?
Some credit card companies offer the possibility that the car is already insured with comprehensive insurance when you pay for it with your credit card. In such a case, of course, you do not need additional insurance with the hire car company.
Liability: The most important insurance
Almost more important than the comprehensive insurance is the motor vehicle liability insurance. Because it is liable for the damages of the accident opponent. And this includes not only the property damage, but also treatment costs or damages of an accident opponent.
And here it can get really expensive really quickly. Therefore, it is important to pay attention to how high the amount of coverage of the liability insurance. Especially abroad, the hire car companies are often based on the legal requirements and they are often not enough to cover a serious damage.
While, for example, in Germany a liability sum of 7.5 million euros for personal injury and 1.12 million euros for property damage is prescribed, such insurance in Turkey only has to provide 421,000 euros for personal injury and 17,000 euros for property damage.
Mallorca policy as a way out
For other European countries, it can make sense to take out a so-called Mallorca policy. It covers personal injury with 2.5 million euros per person and property damage with 500,000 euros per property damage. If the trip is to take place outside Europe, it is advisable to take out a so-called traveller policy with a reputable insurance company.
Theft insurance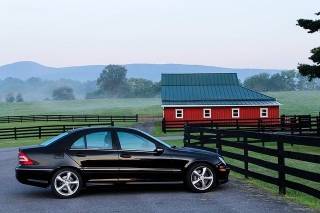 In some countries with a high crime rate, it can make sense to take out theft insurance. It is liable if the parked car is no longer in the hotel parking lot, for example, after a restful night.
But be careful: if you are no longer in possession of the vehicle key because you have misplaced it, the insurance will not cover you. And even if private items are stolen from the vehicle, the theft insurance is not liable.
Insider accident insurance: Not absolutely necessary
If you have liability insurance with adequate coverage, passenger accident insurance is unnecessary, as vehicle passenger injuries are already covered by liability.
Clarify insurance cover in good time
Many rental companies try to talk customers into additional expensive insurance when they pick up the vehicle. Often, they recommend insurance coverage that is already covered by the insurance policies they already have.
Inform yourself before the trip about the insurance coverage relevant to them and take out the necessary insurance when booking the hire car.
Checklist Insurance
Full coverage: pays for damage to hire cars. Beware of deductibles
Liability: Covers bodily injury and property damage to the other party in the accident. Pay attention to the amount of coverage
Mallorca policy: additional insurance for trips to other European countries. Check additional options for other trips.
Theft insurance: In case of loss of the vehicle
Insident accident insurance: Usually covered by third-party liability
Always book insurance before you travel
hire car price comparison