Discover El Hierro by Hire Car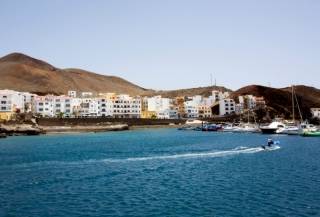 El Hierro is the smallest of the Canary Islands, with an area of 268 km. Like its neighbouring islands, it was formed from volcanoes.
El Hierro is a quiet island, largely untouched by tourism. There are no large hotel chains that interfere with the natural environment.
There are idyllically situated fincas and holiday homes available to holidaymakers instead. The charm of the island lies in its natural and diverse landscape.
FREE TIME EMPLOYMENT IN EL HIERRO
An El Dorado for nature lovers and hiking enthusiasts. Getting away from the stress of everyday life, immersing yourself in the fascinating landscape with its tranquil little towns, that's what holidaymakers love about this island. The landscape of El Hierro is diverse.
In the north, lush vegetation has been created by the trade winds, a humid north-easterly wind. On steep mountain slopes consisting of black lava, wine growing is practiced, among other things. The southern part of the island is rather barren, but impresses with its bizarre lava fields.
Extensive pine forests can be found on the tops of the volcanic mountains. The highest elevation is Malpaso at 1,500m.
CITIES AND PLACES OF EL HIERRO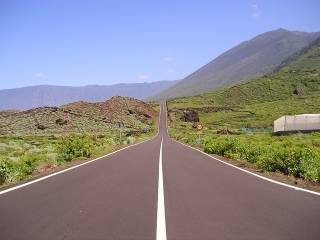 The capital Valverde is located in the northeast of the island, 570 m above sea level.
It is the largest town on the island with 1,800 inhabitants. The focal point of the town is the Plaza Principal with the church of Santa Maria de la Conception and the town hall. The tranquility and calm can also be felt in the capital.
There are no extensive bathing beaches on the island of El Hierro. A small fine sandy beach, the Playa del Verodal, is located on the west coast. There is a strong surf here and is only suitable for experienced swimmers.
Nearby Sabinosa, a town on the west coast, is home to a sulphurous spring and a modern spa hotel. The small port town of La Restinga is at the southernmost tip of the island and is the sunniest place. The small bathing beach in the harbour is protected by a breakwater and bathing is possible here all year round.
The Mar de las Calmas, with its unique underwater world, is considered an insider tip among divers. The road network is now well developed; Good conditions to explore the individual places of the island with a hire car.
hire car price comparison El Hierro