La Palma – Small but mighty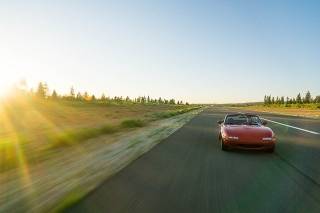 La Palma is manageable. The fifth largest of the Canary Islands has a width of about 28 kilometers and a length of about 42 kilometers.
This makes La Palma an ideal destination for a round trip by hire car.
All places can be reached quickly, you are spared long journeys. With a hire car you are flexible and can start immediately when the desire to discover grips you.
We have put together a few tips for booking and travelling.
Book in time
Booking your hire car well in advance can save you money. Many rental companies entice you with discounts if the car is booked a few weeks before departure and paid for immediately.
You should, however, find out how high the cancellation fees are. If you can not take the trip after all and have to cancel at short notice, high fees can come to you.
Select airport station
At the Santa Cruz de La Palma airport, you should pick up your hire car directly. Do not book in a city station, because they are often difficult to reach.
Check car
Check that your hire car has no dents or scratches. Get written confirmation of any damage from the rental company. Also check the lights. If something is not working you should insist on a replacement vehicle. Shortly after you start driving, you should also check the brakes on the open road. Don't wait until you get into a dicey situation to do this.
Choose the right insurance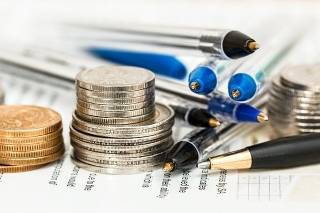 The car is unfamiliar, the road conditions are not so easy to master, especially abroad an accident can happen quickly. Protect yourself by booking a car with fully comprehensive insurance. Also, exclude the deductible.
This is almost always possible for a small additional fee. Glass and tire damage are usually not covered by the comprehensive insurance. However, there is also an additional insurance for this. With the liability, you should also pay attention to the coverage amount.
It should be at least one million euros, so that you have at least some protection if people are injured in an accident or several vehicles are involved. If the coverage amount of your rental company seems too low, you can provide additional protection with a so-called Mallorca policy.
Choose the right car
When choosing a hire car, the smaller the better. Many roads on La Palma are narrow. In the small towns there are limited parking facilities.
With a small car this is no problem. And the short distances to be covered on La Palme can also be managed well with a small car.
hire car price comparison La Palma
Note age limit
On La Palma, drivers under the age of 21 usually can't hire car. And for drivers under 25 years, usually an additional fee is required. Even senior citizens can come away empty-handed at the rental station. Some rental companies will not hire car to drivers over 75. It's best to inquire about the terms and conditions before booking.
Remember the tank regulation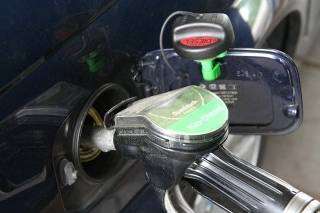 On La Palma, there are rental companies that sell you a full tank of gas for a service fee when you hand over the vehicle. You can then return the car with an empty tank.
But since the tank filling will always cost you more than at the gas station and since you never drive the car completely empty before you give it back you always pay with this variant on it. It is better to rent from a rental company where you receive the car with a full tank and return it with a full tank.
Accessories
If you need accessories, such as child seats, you should reserve well in advance. This is the only way to ensure that the items you want will be there on the day of your rental.
Language barrier
You can't rely on all the staff at rental stations on the island to speak English flawlessly. Make a note of the telephone number of the Spanish head office of your rental company. You can ask for help there if you need it.
Bail
Only book with a rental company that only blocks the deposit due on your credit card. Because if the rental company collects the money, you sometimes wait a long time for the refund after returning the vehicle.
Free kilometers
Before you travel, consider which destinations on La Palma you want to visit and how many kilometres you will need to travel to get there. It may be worth your while to book a cheaper hire car with limited kilometres. After all, La Palma is quite manageable.
Look out for radar clues
If you see signs saying "POR SU SECURIDAD" or "CONTROL DE VELOCIDAD", you should drive even slower than usual. This is because they are pointing out a permanently installed speed trap.
Do not cross the median
Always make sure not to drive over a solid median strip. This is because the police pay a lot of attention to this. If you violate it, you could face a hefty fine.
Customer Satisfaction Hire Car
Most customers are satisfied with the rental companies on La Palma. Some criticize the external condition of the vehicles. Be sure to get written confirmation of all scratches and dents when picking up the vehicle.
Safety rental vehicles
Although you can usually expect to get a roadworthy car on La Palma, you should test your vehicle's lights and brakes before your first trip.
Suggestion of a round trip
Santa Cruz de La Palma: Capital with many facets
A round trip on La Palma could start in Santa Cruz de La Palma. Although it is the island's capital, Santa Cruz is rather tranquil.
Avenida Marítima: Magnificent town houses
Perhaps stroll down the Avenida Marítima first. It is lined with some magnificent 16th and 17th century houses. The richly decorated wooden balconies particularly delight visitors.
Casas Constistoriales: town hall with art collection
Next stop on a stroll could be the Casas Constistoriales. The city's town hall was built between 1559 and 1563. Inside, you'll find a worthwhile exhibition of art by Canarian painter Mariano de Cossió, which you'll find in the stairwell. The town hall can be visited by the public from Monday to Friday from 08:00 to 14:00.
Iglesia El Salvador: Richly decorated church
Before you turn your back on Santa Cruz, you might feel like visiting the Iglesia El Salvador. The magnificent church was built at the end of the 16th century. Already the richly decorated church portal from the year 1585 inspires the visitors. Inside, it is the painted wooden ceiling and the painting on the back of the altar that make the church so attractive. The painting was created in the 19th century by Antonio Maria Esquivel and depicts the Transfiguration of Christ.
San Andrés y Sauces: Picturesque town
Continue your journey to San Andrés y Sauces. In three quarters of an hour you will be there. San Andrés y Sauces does not offer great sights. But the overall picture of the place with its well-kept houses with flower decorations and the cobblestone streets is right. In San Andrés y Sauces you can stroll relaxed and maybe even dare a trip to the banana plantations, which start directly at the local beach.
El Paso: Centre of Silk Production
As a final stop on a first trip by hire car, El Paso is a good choice, located almost on the opposite side of the island. From San Andrés y Sauces you will need a driving time of about one hour. El Paso was once the center of silk production on the island.
Today, there are only a few producers left. But you can learn about the manufacturing methods at the Museo de la Seda. At the museum, you can also find out who still produces silk in the village and perhaps buy a pretty souvenir there. The Museo de la Seda is open Monday through Thursday from 10:00 am to 1:00 pm and Tuesday and Thursday from 5:00 pm to 7:00 pm.
conclusion
La Palma is excellent for a trip with a hire car. All places are quite close together and are easily accessible by hire car. You will rarely have to sit in the car for longer than an hour. And with our practical price comparison, you will almost always find a suitable car at a reasonable price.