Discover Murcia by Hire Car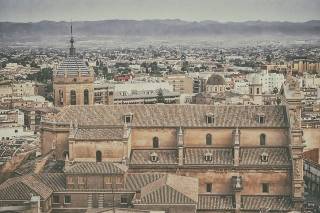 Murcia is a major city on the southeastern coast of the Iberian Peninsula in Spain, with a population of just under half a million in an area of around 890 square kilometres.
Surrounded by smaller mountains, Murcia lies in the middle of a valley crossed by the Rio Segura.
A hire car will make it easy for you to explore the city and the surrounding countryside.
FREE TIME ACTIVITIES IN MURCIA
The first documented mention of the town is in 825, when it was founded by the Moors. It was thanks to their already highly developed technology that the barren landscape could become pastureland, which in turn helped Murcia to prosper. Today it is the seventh largest city in Spain.
In Murcia you have two seas to choose from when it comes to water sports. On the one hand, the Costa Cálida attracts with its long sandy beaches on the Mediterranean Sea and on the other hand, the inland sea Mar Menor offers a water surface of 170 square kilometres. Both are separated only by a headland, which developed in the course of the years to the tourist stronghold in the region Murcia. The infrastructure there, as well as the offer of water sport possibilities are extremely good. Especially divers get their money's worth in Cabo de Palos and Isla del Fraile.
See weather in Murcia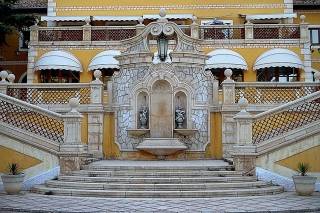 In the magnificent old town of Murcia, the Cathedral de Santa Maria is particularly worthy of mention. The facade, whose architectural style reflects the epochs of different centuries, rises imposingly into the sky. Also impressive is the city's mighty convent, where part of the picturesque building houses the Law Faculty of the University of Murcia. You get a whiff of Rio de Janeiro when you see the picturesque statue of Christ on nearby Montiagudo Mountain.
With a hire car, tours of Murcia's surrounding areas are more than worthwhile, with the port city of Cartagena also within easy reach.
hire car price comparison murcia