Discover Menorca by hire car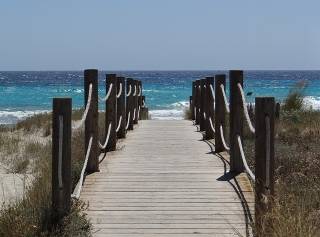 The island of Menorca belongs to the "Balearic Islands", a Spanish group of islands in the Mediterranean Sea and is the smallest representative of this group with about 80,000 inhabitants.
Menorca is located to the east of Majorca and Ibiza.
A hire car will make it easy for you to explore the island.
Sights in Menorca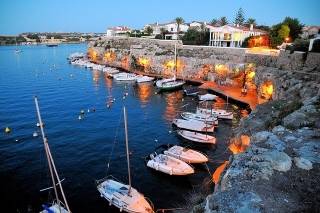 Although Menorca is now fully developed for tourism, the annual number of holidaymakers is still far from the level of the neighbouring island. This is not without reason: Menorca has deliberately chosen to remain a little more tranquil and not to attract visitors to the island with numerous "bed castles" or discos. Therefore, Menorca is especially popular with tourists who are looking for relaxation and recreation in the Mediterranean climate without wanting to party every day.
Menorca has an incredible amount to offer culturally and scenically interested visitors. Numerous picturesque villages invite you to relax and various nature reserves offer pure relaxation. Even though Menorca is the smallest Balearic island, it is indispensable to have a hire car on the island. The vastness of the island makes this necessary. All the major hire car companies are now established on Menorca, so the choice of suitable hire cars is relatively large. In the high season, however, it can come to bottlenecks due to the high demand. Therefore, if possible, you should book your hire car for Menorca in advance.
EXCURSIONS TO Menorca
With the right hire car equipped, then nothing stands in the way of discovering the island and unadulterated holiday fun. One more tip: Make sure you take a detour into the mountains, in the numerous small mountain villages there are many absolutely excellent small inns where you can get traditional Spanish cuisine at a really fair price.
hire car price comparison Menorca