Discover Lanzarote by Hire Car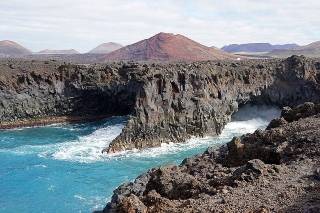 Lanzarote is the most northeasterly of the Canary Islands in the Atlantic Ocean and lies just 140 kilometres from the Moroccan coast.
Currently, Lanzarote, which became the first island to be fully protected as a UNESCO biosphere reserve in 1993, is home to around 128,000 people, more than a third of whom live in the island's capital Arrecife alone.
HISTORY AND PRESENT OF Lanzarote
Lanzarote literally looks back on an eventful history. After the Phoenicians discovered Lanzarote in 1100 BC, several rulers, including the Romans, took turns here over the centuries. But in the 18th century, when Lanzarote was almost continuously affected by volcanic eruptions from 1730 to 1736, things got very busy. During this time, alone 32 new volcanos were originated, followed by another 100 after a short break. At that time, many inhabitants of the island fled to the neighboured Gran Canaria or to Cuba. As terrible as this period may have been at the time, the landscape left behind by this natural phenomenon is fascinatingly beautiful today.
NATURE OF Lanzarote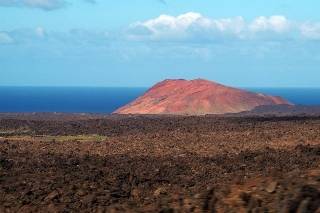 Scarcely towering volcanic cones rise in the fascinating hilly landscape of Lanzarote, which is shaped by two mountain ranges. The island's 213-kilometre coastline is dominated by rocky stretches, with the exception of 10 kilometres of sandy beach and 17 kilometres of pebble beach. A detour by hire car to the sandy desert of El Jable or to Timanfaya National Park is also well worthwhile.
After a ban on buildings on Lanzarote higher than two storeys put a stop to mass tourism, today the holiday centres, though fortunately still not overcrowded, are to be found mainly in Costa Teguise, Puerto del Carmen and Playa Blanca towards the enchanting Papagayo beaches.
hire car price comparison Lanzarote