Discover Akureyri by Hire Car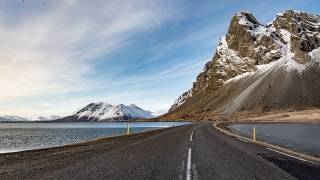 Akureyri, with its population of about 17,000, is located on the Eyafjord, only about 50 km south of the Arctic Circle. Accordingly, the average annual temperature is just four degrees.
Iceland, however, exerts an irresistible appeal on many: the impressive nature, flora and fauna that defy the harsh weather, the people who have adapted to the living conditions.
Sights in Akureyri
As the fourth largest city, Akureyri offers enough visual material for all Iceland enthusiasts. Museums provide information about local authors who have become famous (children's author Jón Sveinsson, poet Matthías Jochumsson and writer Davíð Stefánsson).
The local history museum houses exhibits on the settlement history of Akureyri, the natural history museum is dedicated to native animals and plants, and finally the art museum displays modern art in changing exhibitions.
In addition, not to be forgotten is the botanical garden in the southwest of the city. Amazing is the number of the foreign (about 6000) and native (about 400) plants, which some layman really would not have expected here.
The modern Joachim Church, built in 1940, is meant to echo the austerity of the landscape. Perched on a hill, its pale grey concrete façade dominates the cityscape. Some of the stained glass windows allude to the Christianization of Akureyri: Numerous images of gods were thrown into the nearby Goðafoss waterfall at the time.
Discovering the countryside around Akureyri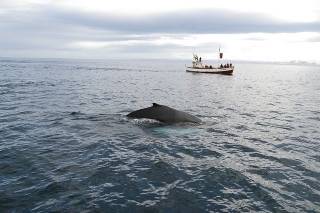 But Akureyri is also an ideal base for exploring the surrounding area: whale watching, volcanic activity or spectacular waterfalls are recommended.
A hire car will serve you well. However, signs indicating the distance to the nearest gas station should be taken quite seriously.
hire car price comparison Akureyri