Compulsory winter tyres abroad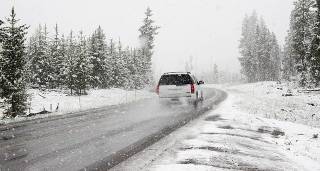 Whoever is on the road in Germany in snow, ice and slippery conditions must fit winter tyres or so-called "all-weather tyres" on their vehicle. All tyres bearing the "M+S" symbol, which stands for "mud and snow", are permitted.
These tires have a deeper tread, so motorists won't slide even in inhospitable road conditions. While most motorists are well informed about the regulations in Germany, the question arises not only for winter sports enthusiasts, how it actually looks with the winter tire obligation abroad.
Despite an (almost) united Europe, each country still has its own legislation. And even the US and Canada each have their own regulations.
Mandatory winter tires in the USA and Canada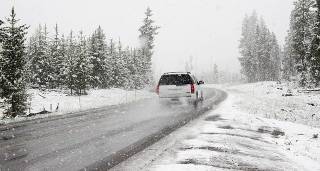 While in many European countries the regulations for mandatory winter tires generally apply to the entire country, in the U.S. the regulatory authority is the responsibility of the individual states.
While winter tires make perfect sense in New York, for example, a corresponding regulation for Florida or California would not really make sense.
But winter tires are not mandated in the U.S., even in adverse weather conditions.
Most Americans therefore drive with all-weather tires. Who insists on special winter tires, for example, when renting a hire car, should make sure that the tires in addition to the "M+S" symbol also bear the so-called "snowflake symbol". Only tyres with this symbol are actually considered winter tyres in the USA, as they have been subjected to a special traction test.
Similar to the USA, there is also no general winter tire obligation in Canada. An exception is the French-speaking province of Québec, where winter tires have been mandatory for several years, even for hire cars. In the other provinces, most people drive with all-season tires. Tyres designated as winter tyres in Canada must also bear the "snowflake symbol".
Compulsory winter tyres in Northern Europe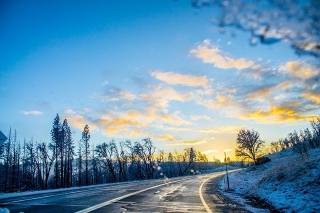 In Scandinavia there is a comparatively strict winter tire obligation. Finland is the pioneer here. Between December 1 and February 29, winter tires are mandatory here for all cars without exception. The minimum tread depth must be 3 millimetres. This also applies to foreign vehicles and hire cars.
Similar strict regulations also apply to Iceland. Between 1 November and 15 April, winter tyres are generally compulsory here. The tread depth of the tires must be at least 1.6 millimeters. As in Finland, this also applies to foreign vehicles.
In Norway and Sweden, winter tyres are also mandatory on cars during the winter months. Exceptions apply here for foreign vehicles, but not for hire cars. These must also be equipped with appropriate winter tires.
In Denmark, winter tires are not a general obligation.
Compulsory winter tyres in southern Europe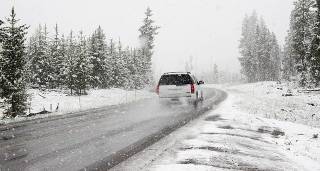 Due to the significantly milder weather conditions, winter tyres are not generally compulsory in many southern European countries, such as Greece or Malta. In other southern European countries, however, there is a general winter tyre obligation in some provinces.
In addition, in certain areas winter tires can be ordered by appropriate traffic signs, even at short notice.
In Italy, a general winter tyre obligation applies in the Aosta Valley for the period from 15 October to 15 April. On certain stretches of road in the Alps, the use of winter tyres can be ordered at short notice if the weather conditions are suitable. The regulations then also apply to foreign vehicles.
There is also no general winter tyre obligation in France. Similar to Italy, however, winter tyres can also be ordered by traffic signs in France if the weather situation so requires.
In particular in the mountainous regions of the country, winter tyres should therefore always be carried. A tread depth of at least 3.5 millimetres is mandatory.
Compulsory winter tyres in Eastern Europe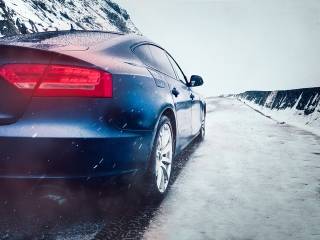 In Eastern Europe, the regulations on compulsory winter tyres are not uniform.
Albania, for example, does not prescribe winter tyres for its drivers, but appropriate equipment is recommended. In Bulgaria or Estonia, winter tyres are mandatory.
In Bulgaria this obligation applies exclusively in winter road conditions, in Estonia generally between 01 December and 01 March, in appropriate weather even between October and April.
In Latvia and Lithuania, winter tyres are also compulsory. In Poland and Romania, winter tyres are not compulsory, but are strongly recommended for certain areas.
Compulsory winter tyres in Western Europe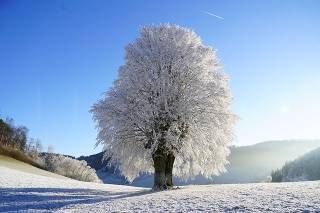 While winter tyres or all-weather tyres are compulsory in Germany in appropriate weather conditions, there is no general winter tyre requirement in Belgium and Ireland. The same applies to Great Britain.
The Netherlands and Switzerland also do not require winter tyres. However, appropriate tyres are recommended here in winter weather conditions.
If a road user obstructs others by using the wrong tyres, a fine will be imposed. If a motorist with summer tyres even causes an accident, he or she must share liability for the damage.
In Austria, all cars and buses – including those registered abroad – must fit winter tyres between November 1 and April 15 in wintry conditions. Vehicles with a total weight of more than 3.5 tonnes are subject to a general winter tyre requirement.
Trucks must be fitted with winter tyres on at least one drive axle. Violations are punishable by a fine of 35 euros, and even up to 5,000 euros in the event of a hazardous situation.
hire car price comparison