Discover Iceland by Hire Car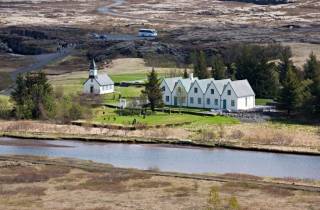 Island is the largest volcanic island in the entire world. With 27 active volcanoes, it lies in the North Atlantic just south of the Arctic Circle. Two of the most significant are Hekla and Krafla, which erupt about every ten years.
Eleven percent of the country is covered by glaciers, with Vatnajökull having the largest volume of ice in Europe. We've put together a few tips for your trip by hire car.
airport info
Most travelers arrive in Iceland via Keflavik International Airport near Reykjavik. Rental stations are located within walking distance of the terminal. Look for the signs.
Hire car station at the airport?
Before you book your hire car, you should check whether your rental station is located directly at the airport. It happens again and again that rental companies open their office only in the vicinity of the airport. The travellers are then brought there by shuttle. And that can cost valuable vacation time.
hire car price comparison Iceland
Opening hours checked?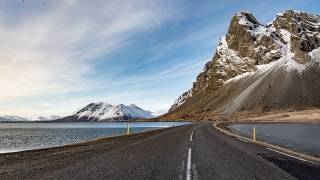 Be sure to check the opening hours of your rental company before booking. This way you avoid being faced with a closed door when you arrive late.
Language difficulties
In Iceland, you will not have any communication difficulties. With English you will get on without any problems.
Extra costs accessories
In your cost calculation for the hire car should always take into account the accessories. In the cold season, for example, you will need snow chains, which some rental companies charge dearly for.
Extra costs age
Drivers under the age of 25 are also often charged an extra fee. Some rental companies even refuse to rent to young drivers. Be sure to check before booking the vehicle.
All kilometers free?
When you travel Iceland you will be in the car for a long time and cover a lot of kilometers. Therefore, only book a vehicle with all kilometres free to avoid extra costs.
Bail only blocked?
Before you travel, you can also clarify whether the landlord only blocks the amount for the deposit due or actually debits it. If he does, it may take longer for the money to be transferred back.
Rightly insured?
In the wild nature of Iceland, a small damage to the vehicle can arise quickly. Book comprehensive insurance without excess to be on the safe side in case of damage. Additional insurance against glass and tyre damage is also advisable.
Prices hire car
Hire car prices in Iceland are not entirely cheap. However, if you book well in advance, you will usually find an attractive deal.
Customer Review Hire Car
Most of the time our customers are satisfied with the hire car in Iceland. However, there can always be exceptions, so we recommend reading the latest reviews before booking.
Safety hire car
Cars in Iceland have a good standard of safety. However, you should always test the lights, indicators, brake lights and brakes before your first drive. Also, make sure you have enough wiper fluid filled.
Driving Tips Hire Car Iceland
The land of volcanoes, hot springs and geysers offers pure nature experience.
To make sure you can enjoy your stay carefree, we have a few tips for you.
Choice of the hire car – it may be a little more
There are some tarmac roads in Iceland, but these are mostly confined to the densely populated coastal areas. If the tourist wants to conquer the interior, he must resort to the off-road vehicle.
Instruction is important
The cars should have four-wheel drive and also a limited slip differential. Since most tourists are not used to handling such cars, it is advisable to ask the hire car company to explain the functions of the vehicle during a test drive.
For tips on four-wheel drive vehicles, see our special.
With Highland Slopes Off
Don't venture onto a slope with fords straight away. The risk of getting stuck is high for the inexperienced. You should, if possible, rather start with an easy highland track. Check with your rental company.
If there is an F in front of a road number, you should expect a route that is only suitable for experienced drivers.
Check ford depth
Frequently you will have to drive through small streams, known as fords. You should always check the depth of the water with a stick beforehand and also know the depth to which your hire car is drivable.
Look out for crests
Many accidents in the mountainous highlands happen at blind crests. Approach such elevations slowly and honk your horn before you reach the crest.
Sheep on the roadway
Icelandic sheep don't care about traffic rules and often stroll along the roads.
Always expect them and adjust your speed.
Caution oncoming traffic
Even on narrow slopes, oncoming traffic is a problem. Pass each other extremely slowly. This will help you avoid high-flying stones damaging your headlights or windscreen. This is often not covered by insurance.
Tunnels and bridges in Iceland are often single lane. For short distances, whoever reaches the tunnel or bridge first goes first. For longer stretches, there are always alternate routes marked with an M.
Winter paralyzes the country
During the winter, motorists can expect severe restrictions. Only the main traffic routes are cleared, most of the dirt roads are closed. And remember, Iceland is only 330 km from Greenland. The winter is correspondingly long.
Even asphalt roads can be dangerous
Sudden sandstorms, the abrupt transition from asphalt to gravel roads, and sudden narrowing of lanes ensure that you should be driving with increased alertness even on asphalt roads.
Sights in Iceland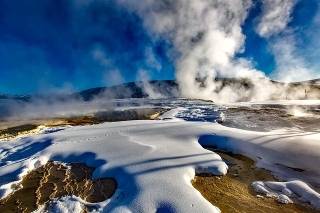 Reykjavic: Capital city under steam
The capital, Reykjavik, is home to about 115,000 people, about a third of all Icelanders. Reykjavik translates as "smoking bay" and the name is probably due to the adjacent hot springs, which sometimes give the city a "steaming" setting.
Fascinating waterfalls
Iceland's numerous waterfalls offer a natural spectacle of a very special kind. It is an absolutely unforgettable experience to experience the crashing down of the huge masses of water at close range. The most impressive are the falls of Dettifoss, Selfoss and Godafoss. It is unimaginable how much energy is released here. Dettifoss is the most energetic waterfall in Europe.
Fjords and geysers
The rest of Iceland, which is best explored by hire car, also seems almost mystical. Strange crater landscapes and steaming streams line up with hissing geysers, such as those found in the geothermal area near Hankadalur. On the coasts, rocky fjords dominate against a deep blue sea.
Heir of the Vikings
In the south of Iceland, near the Reykjanes Peninsula, you will find a witness to the island's ancient culture, from the times of the Vikings. Here lies the fabled Pingvellir. This site, or Althing, was considered a traditional gathering place for the warlike seafaring people as early as 930 AD and is now a World Heritage Site.
A first round trip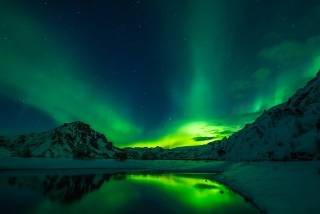 The routes in Iceland are long and the roads often adventurous. Therefore, plan shorter routes with a few stops so that the driving experience does not become a strain.
Hveragerði: Tropical plants in Iceland
A first drive can take you from Reykjavik to Hveragerði. In three quarters of an hour you will have covered the 45 kilometres. Hveragerði is particularly impressive for its greenhouses. Thanks to geothermal heat, exotic plants such as bananas, oranges and figs sprout there.
Eyarbakki: Picturesque fishing village
The next recommended stop is Eyarbakki. You can reach the village of just under 600 inhabitants from Hveragerði in just under half an hour. Eyarbakki's great days as a fishing village and trading centre are over, but the village has kept its originality. During your stroll you will come across numerous sculptures by a local artist.
Hekla: Active volcano with great views
The last destination of the first round trip is the active volcano Hekla. It rises to a height of 1,491 metres and can be climbed. From the top you will enjoy a spectacular view. Hekla volcano is located near the village of Hella and can be reached from Eyarbakki in one hour by hire car. Before you climb to the top, check to see if Hekla is peaceful at the moment. More eruptions are expected.