Exploring Finland by Hire Car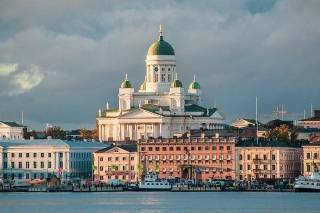 Lonely country roads, breathtaking nature, wild animals. In Finland, the traveler enjoys a feeling of freedom, which can be experienced so only in a few countries on earth.
And especially with a hire car, the magnificent landscape can be experienced intensively. The tourist also saves the arduous journey with their own car. The holiday begins at the airport. With our tips, the trip becomes a pure pleasure.
Receiving the hire car
Most travelers arrive in Finland through the airport in Helsinki. There are numerous hire car agencies in the corridor between Terminals 1 and 2, but make sure that your rental agency is also located there. If they only have an office near the airport, it can take a long time for a shuttle to come and take you there.
Booking the right hire car
If you want to explore the Finnish wilderness and also travel on unpaved roads, you should go for an off-road vehicle. However, you'll need to check with your rental company before you go if riding off-road is also allowed.
If you want to explore the vastness of Finland on paved roads, on the other hand, you should definitely choose a comfortable sedan. This is because the distances between destinations are long.
Hire car prices
Renting a car in Finland is quite an expensive pleasure. You can usually get the cheapest deal if you book well in advance of your trip and use our handy price comparison tool.
hire car price comparison Finland
Insuring the car properly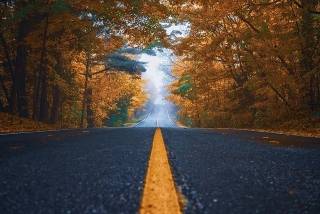 Even though there is relatively little action on Finnish roads, deer traffic ensures that an accident can always happen.
With a fully comprehensive insurance without deductible you are on the safe side. You can find more information on the subject of insurance in our special.
age limit
You must be 21 years old to hire car in Finland with most rental companies. Some charge drivers younger than 25 an additional fee.
And some rental agencies won't lend cars to drivers older than 75. Check with your rental company's terms before renting the car.
Accessories
You must always order accessories such as a navigation device or child seat separately. Make a reservation in good time so that your rental company has the desired items in stock when you pick up the hire car.
Free kilometers
To get to know even a small part of Finland, you will travel countless miles in a hire car. So always hire car with all the kilometres free.
Tank control
With most rental companies in Finland, you will receive a car with a full tank of petrol and return the car with a full tank. Keep your last fuel receipt safe to prove that you filled up just before returning the car.
Bail
Book with a rental company that only blocks the deposit due on your credit card. This is because if the money is actually collected, it may take longer for the amount to be returned to your account once the car is returned.
Customer Satisfaction Hire Car
Most of our customers are extremely satisfied with the hire car in Finland. However, even with hire car companies there can always be the odd black sheep, so we recommend reading the customer reviews on our portal before booking.
Safety Hire Car
In Finland, you can actually expect to get a safe hire car. However, mistakes can always happen, so you should still test the lights and do a quick brake test in the parking lot before your first drive.
Traffic rules Finland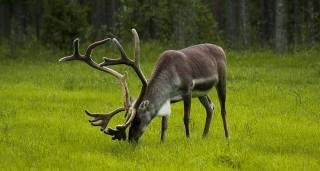 General:
Finland has a very well-developed land network of almost 79,000 kilometres. 65 percent of it is paved. There are only 700 kilometres of motorways, mainly in the area from Helsinki to Tampere and Lathi.
Driving licence:
An international driving licence is not required. According to the Brussels ruling, even the old pink one is valid.
Promille limit:
All over Finland the 0.5 promille limit applies.
Fine:
Fine in Finland is based in most cases on the annual income of the deliquent. From this, daily rates (TS) are formed, from which the amount is then determined.
Red light: from eight TS
Overtaking despite a ban: from five TS
Parking despite a ban: 10 – 40 euros
Phone calls without a hands-free device: up to 80 euros
Alcohol behind the wheel: from 15 TS
Other:
Other than that, similar traffic rules apply as everywhere else in Europe. Within built-up areas 50 km/h, outside built-up areas 80 km/h may be driven and on so-called motorways or state roads 100 km/h.
On motorways, the maximum speed is 120 km/h. In Finland, it is compulsory to carry high-visibility vests, which must be worn in the event of an accident. Winter tyres are compulsory from 1 December to the end of February. Lights are also compulsory during the day in Finland, otherwise you could face a fine of 50 euros.
Suggestion for a trip by hire car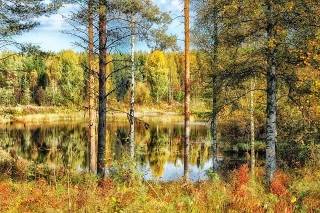 Helsinki: Glittering Pearl on the Gulf of Finland
Would you like to get a taste of city air in Finland first? Over 600,000 people live in the city of Helsinki, so it's huge by Finnish standards.
And it's bursting with vitality. You might start your tour at the southern harbour. This is also where the market is located and, especially in the early hours of the morning, the hustle and bustle of the traders has an infectious effect. Not far from here, the Uspenski Cathedral is worth a visit.
In this place of worship it becomes clear how close the connection between Finland and Russia used to be. It was planned in the Russian-Byzantine style by architect Alexei Gornostaev and consecrated in 1868. The magnificence of the church will leave you spellbound.
The Art Nouveau period comes alive in the street Luotsikatu. Just stroll and admire the magnificent facades of the houses. A visit to Senate Square will round off your city stroll. It is considered a classicist jewel. For many, it is one of the most beautiful squares in the world.
Sit down in a café and soak up the atmosphere. Afterwards, you can simply stroll around the city for a while. If you get hungry, it is recommended to stop at the Savoy restaurant. The restaurant has been around since 1937 and impresses with its classic design and authentic cuisine.
Lake Paijänne: A spectacular boat trip
The next day, set off for Lake Paijänne. In about two hours you will be there. A spectacular boat trip awaits you at the lake. The Great Voyage on Finland's second largest lake takes over ten hours. Again and again the tour is interrupted and you have the opportunity to disembark and explore the villages. The best food is also provided in the on-board restaurant.
Mikkeli: Let's go by canoe
If you've had a good time on Pajjänne, you should continue on to Mikkeli. You should allow two hours for this trip as well. In Mikkeli, you can go on extensive canoe trips on Lake Saimaa. Lake Saimaa is the largest lake in Finland and consists of many sub-lakes. To avoid getting lost in this labyrinth, it is recommended to book a group tour.
Always remember. In Finland, there is a lot of nature and few people. If you get lost or canoe here, it may be a long time before you come across any sign of civilization again.
Visulahti: Big fun for little kids
Back in Mikkeli, you can then visit Visulahti, which you reach after a ten-minute drive. Kids especially love this water park with a dinosaur exhibit and wax museum. While the little ones are busy, the grown-ups can sit down in a café and plan the next stops on their Road Trip Finland.