Discover Sweden by Hire Car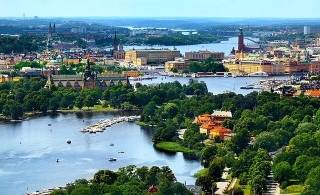 A hire car trip in Sweden is usually a dream trip. On lonely roads you can experience untouched nature.
And when you have had enough of solitude, you can enjoy culture, excellent food and then turn night into day in the vibrant capital Stockholm.
For rental and travel by hire car, we have put together a few tips.
Receiving the hire car
Flight travelers pick up the hire car at Stockholm airport. Most rental companies can be found there in "Arlanda's hire car area". From Terminals 2, 4 and 5, the Beta shuttle service will take you there. Only hire car customers who have booked their car with Sixt have to go to the "Arlanda low-price parking facility Alfa".
To get there, you will be taken by the shuttle service Alfa. Before you book the car, you should just make sure that your rental company is also located at the airport. If he has his office only near the airport, it can sometimes take longer until the shuttle service of the lender brings you there.
Booking the right hire car
The road network in Sweden is well developed. As the distance between many destinations is quite long, you may want to go for a larger and more comfortable car that will allow you to travel long distances in a relaxed manner
Hire car prices
Hire car prices tend to be on the higher end in Sweden. However, if you choose a family car instead of a small car, you will often pay only marginally more.
You'll usually get the best deal if you book the car well in advance of your trip and use our handy price comparison tool.
hire car price comparison Sweden
Insuring the car properly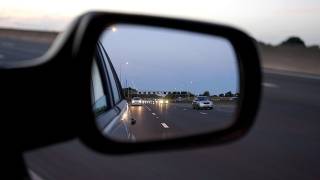 The wild game in the north of the country ensures that an accident can easily happen in Sweden. With a fully comprehensive insurance without deductible you are well insured in case of damage.
With liability, it is important to pay attention to the amount of coverage. It should be at least one million euros.
If the sum insured of your rental company seems to be too low, you can take out a so-called Mallorca policy for additional protection.
Talk to your insurance company. You can find more information about insurance in our special.
age limit
You must be 21 years old to hire car from almost all rental companies in Sweden. And drivers under 25 are often charged an additional fee. Check with your rental company's terms and conditions before renting the car.
Accessories
If you're travelling to Sweden in the depths of winter, you'll be glad to have snow chains. And in the maze of streets in Stockholm, a city of millions, a navigation device will serve you well.
You always have to order these and other accessories separately. Reserve in good time so that the equipment is actually available on the day the vehicle is handed over.
Language barrier
Most Swedes speak excellent English. So you don't have to worry about not being understood at your hire car station.
Free kilometers
Even if you only want to see a small part of the vast Sweden, you will cover a lot of miles. Therefore, make sure to book a hire car where all the kilometers are free.
Bail
Be sure to book with a rental company that only blocks the deposit due on your credit card. This is because if the money is actually charged off, it may take longer to be credited back to your account.
If the amount is only blocked, it will be available again immediately after you return the vehicle. Be sure to make sure your credit line is sufficient to cover the deposit.
Customer Satisfaction Hire Car
Most customers are very satisfied with the hire car companies in Sweden. Some complain that it was not easy to find out where the shuttle was that went to the rental station. It is best to clarify exactly how to get to your hire car before you arrive.
Safety Hire Car
In Sweden, you can usually expect to get a roadworthy car. As with a private car, however, you should check that all the vehicle's lights are working before your first drive. Also, do a little brake test in the parking lot of your rental company.
Traffic rules Sweden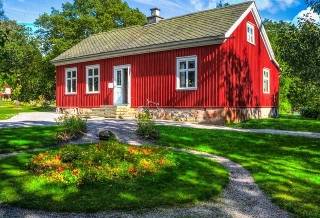 General:
Sweden has a very well-developed road network, which is highway-like on busy stretches.
Motorways exist mainly in the three metropolitan areas of Stockholm, Gothenburg and Malmö and are mostly toll roads.
Widespread is a three-lane trunk road network, with the middle lane used by both directions for overtaking. It is also driven with lights on during the day.
Outside residential areas, horns or flashers must be used when overtaking. The Swede in itself is considered a leisurely driver and for most the journey is still the destination.
Driving licence:
An international driving licence is not required.
Promille limit:
The 0.2 promille limit applies in Sweden.
Fine:
Alcohol driving: from 30 daily rates (about 1/30 of the monthly salary)
Speeding: from 260 euros
Red light: from 130 euros
Overtaking ban disregarded: from 100 euros
Parking ban: from 40 euros
Other:
The speed limit in cities is 50 km/h. Outside built-up areas and on expressways, 70 to 90 km/h may be driven, and 110 km/h on motorways.
Winter tyres are compulsory in Sweden between 1 December and 1 March. Stopping is prohibited when there is a solid yellow line at the edge of the road, a dashed yellow line or a yellow zigzag line at the edge of the road, and the German sign "eingeschränktes Halteverbot".
Dipped headlights must also be on during the day for motor vehicles. Turning on rear fog lights is not permitted and deer accidents should be reported immediately.
Suggestion of a round trip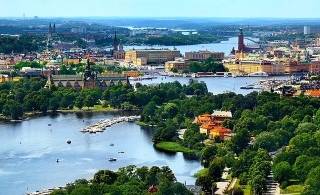 Stockholm: Exciting big city in the far north
Perhaps wait a little while before picking up your hire car.
Because from Stockholm-Arlanda Airport, which is served by most airlines, the 200 km/h Arlanda Express will take you to the city centre in 18 minutes.
After a long flight, this is very pleasant and you won't miss the car in Stockholm. So better book your car at the city office and take your time for Sweden's capital first.
Stroll through the car-free historic Old Town, past many restaurants, shops and boutiques. Visit the Nordic Museum and get a taste of Scandinavian history.
The National Museum, which houses the artwork of the state of Sweden, is also worth a visit. If your stomach is rumbling after a long and eventful day, you can head for Söder Malärstrand. There are a number of restaurant ships moored here, giving the meal a special setting.
Gävle: city of artists
The next day you board your hire car. Gävle is the name of the first stop. In just under two hours you will be there. Founded in 1446, the town is inhabited by many artists. Colourful wooden houses make up its charm.
Children will love Furuviksparken, an amusement park founded back in 1900. Here, the little ones can let off steam on numerous rides while the grown-ups visit the attached zoo.
Sundsvall: Course North
The journey continues north along the coast until, after a little over two and a half hours, Sundsvall is reached. The quiet historic old town is well worth a stroll. For the best overview of the city, head to Norra Berget. Don't worry, the "mountain" is only 155 metres high. Here you will also find an open-air museum as well as a maritime museum.
Umeå : City of birch trees
The sea is always close to your right until the road trip ends in Umeå. You should allow about three hours for the drive. You will surely notice the numerous birch avenues that line the streets in this city.
The trees were planted after a devastating fire. On June 25, 1888, 2,500 of the town's 3,000 residents lost their homes to the fire. To better contain such fires, the trees were planted. Since then, Umeå has had the title "City of Birches" in Sweden.
More than 600 kilometres have been covered on this road trip. Over seven hours of pure driving time lie behind you. And yet you have only seen a tiny part of this fascinating country.
Conclusion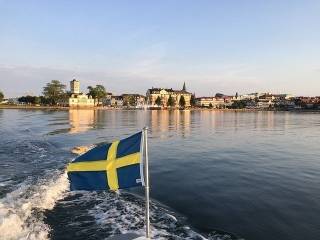 Sweden is wonderful for a trip with a hire car. On many roads you will rarely encounter a car and can enjoy the trip in a relaxed way.
Just keep in mind that you will often travel long distances in this large country in the far north and allow enough time.
With our handy price comparison, you can easily find a good hire car for your trip at a great price.