Driving a car in wet conditions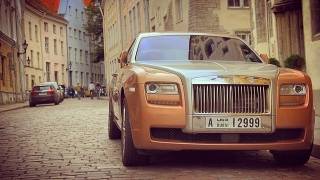 With your own car, even heavy rain showers are usually no problem. After all, you know how your vehicle reacts on wet roads.
It's a completely different story if you're driving a hire car. Maybe the vehicle puts more horsepower on the road, maybe it's in unfamiliar rear-wheel drive.
In any case, it will react differently in the wet than your own car.
We've put together a few tips to help you get where you're going safely, even in the wet.
Check windshield wiper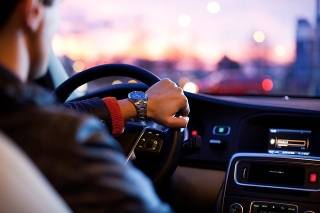 Before you start driving, you should check the windscreen wipers. Only if they offer excellent wiping performance will you be well protected in the rain. If the wiper blades are defective, you should contact your rental company.
If he refuses to provide replacements, it is still better to buy new wiper blades at a service station than to end up in the ditch because of poor visibility.
When rain starts – foot off the gas
Especially the beginning of a rainstorm is dangerous. Because then the dirt of the road mixes with the rainwater and a dangerous lubricating film can develop.
Reduce your speed at first when the rain starts. After a few minutes, you can then slowly increase the speed again.
ESP on
Before you start driving, check that your hire car's electronic stabilization program is turned on. This utility provides extra protection if the car starts to skid.
If you're unsure how to turn ESP on or off, ask your rental agent or consult the owner's manual.
Light on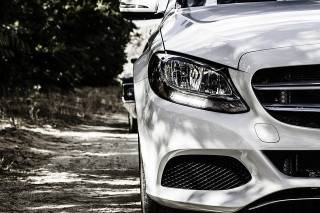 Actually, the low beam should be on during the day anyway. But this is especially true during a rain shower.
Because with your lights on, you are much easier for oncoming traffic to see when visibility is poor. And thanks to the tail lights, the person behind you also knows what distance to keep.
Approach parking space
Even in summer, rain showers are sometimes so heavy that you can't see anything at all. But just such downpours are usually over again quickly.
For your own safety, it is advisable to drive to the nearest parking lot during heavy rain and wait for better weather.
Responding correctly to aquaplaning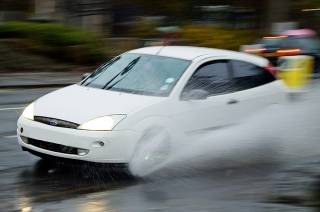 Even with extremely careful driving, a car can skid on a wet road. In such a case, it is important to remain calm. Do not try to compensate for the skid by frantic steering movements.
Just keep the steering wheel straight. Because otherwise, when the car regains traction, it will quickly go in a direction you didn't intend. You shouldn't brake, either. Just take your foot off the gas and disengage the clutch.
This is the quickest way to get the car back under control once the hydroplaning is over.
Turn radio down
When it's raining, it can also help to turn the radio down. Then you can hear how the tires stick to the road and whether the amount of rain on the road reaches a critical level. But the traffic radio (if you can understand it abroad) should definitely be left on.
hire car price comparison