Exploring Austria by Hire Car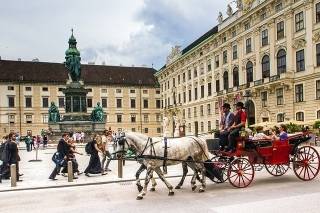 The diversity of Austria makes a trip by hire car an unforgettable experience.
In Austria, you can drive a hire car to a ski slope in a single day, then take a hike by a picturesque lake, then enjoy excellent cultural entertainment in one of the cities in the evening.
We've put together a few tips for renting the car and traveling.
Choosing the right hire car
If you want to explore the serpentine roads in the mountains by hire car, it is advisable to take a smaller car. The same applies to trips in the cities, where parking spaces are often in short supply.
If you're heading to the ski resorts in winter, a vehicle with four-wheel drive can serve you well.
Hire car prices
Hire car prices in Austria are in the middle range. You can usually get the cheapest deals by booking a few weeks before your trip and using our handy price comparison tool.
hire car price comparison austria
Insuring the car properly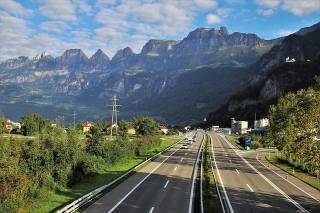 In tight curves in the mountains and in the turbulent traffic of the cities, an accident can happen quickly.
Reserve a car with fully comprehensive insurance without excess to be well insured in case of a collision.
For more information on insurance, check out our special.
age limit
Numerous rental companies will not rent cars to customers younger than 19. Drivers under 25 are often charged a fee. And certain categories of cars can often only be booked by drivers who are over 25.
Be sure to check your rental company's terms and conditions before making a reservation.
Accessories
If you're driving in the Austrian mountains in winter, you'll be glad to have snow chains on board. And in big cities like Salzburg or Vienna, a navigation device can serve you well.
Reserve your accessories well in advance so that they are available on the day you pick up your vehicle.
Free kilometers
If you only want to explore one of Austria's cities and the surrounding area, you can book a cheaper hire car where mileage is limited.
But if you want to "experience" the whole of Austria you should book a car where all kilometres are free.
Foreign trips
If you plan to take your hire car on trips to neighboring countries, make sure you know if your rental company allows trips across the border before you rent the car.
Bail
Be sure to find out how your rental company handles the deposit before you reserve your car. This is because there are providers who actually charge the amount to your credit card. In this case, you may have to wait longer for the money to be returned after you return the car.
It is better if you book with a rental company that just blocks the amount on your credit card. Be sure to make sure that the credit limit on your card is sufficient to cover the deposit.
Customer Satisfaction Hire Car
Most customers are satisfied with the hire car companies in Austria. However, some complain about long waiting times. Plan a generous window of time especially when returning the vehicle so as not to miss the plane or train.
Before you drive off in your hire car, be sure to check that the vignette on your car is still valid
Safety hire car
Although most hire cars in Austria are roadworthy, you should test your car's lights before driving and do a quick brake test while still in the hire car parking lot.
Also, inspect your car for scratches or dents and have any defects confirmed in writing in a defect report.
Traffic Rules Austria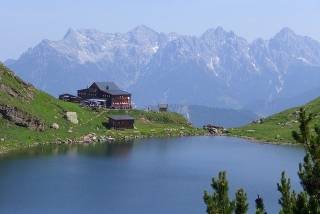 General:
Austria comprises an extremely extensive road network with 2000 kilometres of motorway alone, many of which are toll roads.
A corresponding vignette, must be purchased before starting the journey. Safety vests must also be carried and used if necessary.
On mountain roads, uphill vehicles have the right of way. In addition, honking is prohibited everywhere in Vienna.
Driving license:An international driving license is not required.
Promille limit:
It applies everywhere in Austria the 0.5 promille limit.
Toll:
To use motorways, you need a valid vignette properly attached to the vehicle.
Fines:
Alcohol at the wheel: from 220 euros
Speeding: from 20 to 2,180 euros
Red light: 70 – 145 euros
Overtaking ban disregarded: 70 – 145 euros
Parking ban: from 10 euros
Telephoning is only allowed with a suitable hands-free device. A violation is punished with 50 euros.
Other:
Similar traffic rules apply as everywhere in Europe. Speed limits are 50 km/h in cities and 100 km/h is allowed on rural roads. The limit on motorways is 130 km/h.
Parking is prohibited in narrow streets, on the left-hand side of one-way streets and in marked areas in front of houses. Winter tyres are compulsory in Austria between November 1 and April 15. Parking is prohibited on yellow zigzag lines.
You are not allowed to pass school buses as long as the hazard lights and yellow-red warning lights are on. Passing is prohibited 80 yards before and after railroad crossings.
Suggestion for a trip by hire car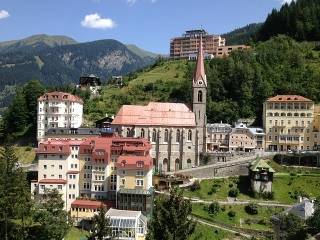 Kufstein: picturesque old town and glassblowing art
Your journey in Austria begins in Kufstein. Here you shouldn't miss visiting the fortress, which was first mentioned in the 13th century.
The imperial tower of the fortress was built between 1518 and 1522. You might get lucky and hear the sound of the Hero Organ, the largest open-air organ in the world, during your visit.
After visiting the fortress, you'll have time to stroll through the picturesque old town. Many cozy restaurants with solid cuisine vie for customers' favor.
Well fortified, you can now still head to the famous Riedel glassblowing factory.
Here you have the opportunity to watch how mouth-blown wine glasses are made. Tours are available Monday through Friday, and glasses are also sold on Saturday.
Kitzbühel: Follow the money trail
Kitzbühel is the name of today's destination, making it one of the most famous winter sports resorts in the world. It will take you three quarters of an hour to drive from Kufstein. The region is considered a hotspot of the international jet set, the corresponding importance has also the seen and be seen.
If you're looking for peace and quiet and have limited holiday resources, you'll be out of place here in the long run. However, the place wouldn't be so desirable if it didn't have so much to offer.
The pretty old town is in good shape and well worth an extensive visit. Hotels and restaurants are second to none in the Alps, especially in the higher categories, and the slopes around the town offer everything winter sports enthusiasts could wish for.
Bad Gastein: New wind in the old spa
From Kitzbühel, the journey continues to Bad Gastein. In an hour and a half you will be there. Only 100 years ago, this place was one of the main recreational destinations of the European haute volee. The reason were the hot springs, from which many people expected healing.
Then the spa town fell into a kind of slumber for many years, but now a fresh wind is blowing through the alleys again. The magnificent old buildings are lovingly renovated, and guests are offered every comfort.
We recommend the Villa Excelsior. The rooms in this small hotel are tastefully decorated. From many of them you have a wonderful view of the Gastein valley. After checking in at the hotel, don't miss the salt tunnel.
Take a train for a 2.5-kilometer ride deep inside the mountain. The air heats up more and more, between 37°C and 41°C are measured here. In the gallery, you can then sit down on loungers and enjoy the healing climate, which is said to help against many ailments.
Klagenfurt: Renaissance pearl on Lake Wörthersee
Well rested, you will continue in just under two hours to Klagenfurt am Wörthersee, the last destination of your road trip. The capital of Carinthia awaits with a variety of sights. Visit the Klagenfurt Cathedral, which was built from 1581 onwards. The cathedral is also the largest Protestant church ever built in Austria.
During the Counter-Reformation, however, ownership changed again. In 1604 the cathedral was handed over to the Jesuits. Many visitors are particularly impressed by the magnificently decorated interior of the church.
After visiting the cathedral, take a stroll through the Renaissance-influenced old town and soak up the atmosphere. Sit down at one of the city's excellent restaurants and enjoy some great Austrian cuisine.
After your meal, take a relaxing stroll to Lake Wörthersee. Hire a boat, head out and plan the next stops on your road trip in Austria in beautiful surroundings.
conclusion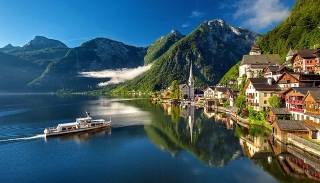 Little Austria is perfectly suited for a trip with a hire car. All worthwhile destinations can be easily reached on well-maintained roads.
And with our handy price comparison you will always find a good deal too.