Discover Croatia by Hire Car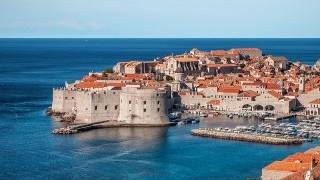 Croatia is a dream destination for a trip by hire car. The country is relatively manageable, but offers countless sights.
And all destinations can be reached easily by car. For rental and travel we have compiled some tips.
Taking over the hire car
By plane you can reach Croatia via Dubrovnik, Pula, Rijeka, Split, Zadar or Zagreb. At all airports, rental stations are located either directly at the terminal or very close to the airport.
If the rental station is only close to the airport, a shuttle will take you to the respective station. Since this can cost valuable vacation time, you should try to book with a rental company directly at the airport.
Choosing the right hire car
Even though the road network in Croatia is quite well developed, it can still be quite crowded on old country roads. The same goes for towns and villages. Rather rent a small and maneuverable vehicle to reach all places without any problems.
But also consider how much holiday luggage you want to take with you on your trip. The very small cars in particular often have a tiny boot. In the summer months, be sure to book a car with air conditioning.
Insuring the car properly
To be adequately protected in the event of an accident in Croatia, you should book a car with fully comprehensive insurance with no excess. And when it comes to third-party liability, you should make sure that the coverage amount is at least one million euros.
If people are injured in an accident, it quickly becomes very expensive. You can find more information on the subject of insurance in our special.
Hire car prices
In Croatia you can often get a hire car at very reasonable rates. It's only during peak season that prices go up tremendously. You can usually get the best deals if you book well in advance of your trip and use our convenient price comparison tool.
hire car price comparison Croatia
age limit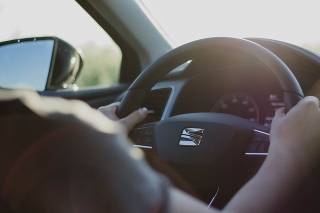 Drivers under 21 often pay an additional fee. And drivers over 85 are often not rented a car. Ask about the conditions before renting the car.
Accessories
Also in Croatia, accessories such as a navigation device or child seat must be ordered separately. Make reservations well in advance to ensure that the desired items are available on the day you pick up your vehicle.
Language barrier
It may well happen to them in Croatia that employees of a hire car station do not speak English well. Before you travel, make a note of the telephone number of the Croatian head office of your hire car company. There you can ask for translation help in case of need
Free kilometers
Even though Croatia is a manageable country, you should book a hire car with all kilometres free. Then you can enjoy the trips to the numerous places worth seeing without having to keep an anxious eye on the mileage all the time.
Remember the tank regulation
Hire car companies in Croatia have different fueling policies. With some, you get the car with a half-empty tank and then return it with the same level.
Since you're unlikely to succeed in getting the exact same level, you'll always end up filling up a little more if in doubt, much to the delight of your rental company. Rather, book with a hire car company where you pick up the car with a full tank and return it with a full tank. That's the fairest and most transparent solution for everyone.
Bail
Some rental companies deduct the deposit from your credit card and pay you back after returning the car, but often with a delay. It's better to book with a provider that just blocks the amount and releases it immediately after you return the car.
Customer Satisfaction Hire Car
Some customers complain about the condition of some rental vehicles in Croatia. Examine your car carefully for defects such as dents or scratches and have all damage confirmed in a fault report. Only in this way can you be sure that when you return the car you will not be held liable for damage that you did not cause.
Safety hire car
Although most rental vehicles in Croatia are technically sound, there are always cars that are poorly maintained and/or very old. Be sure to do a quick brake test in the parking lot before your first drive.
Also, check all of your car's lights, including turn signals and brake lights. Also, make sure you have high-visibility vests and first-aid kits on board. And lastly, check the tread on your tyres.
Traffic rules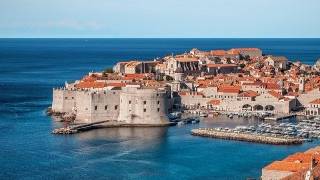 General:
Croatia has a very well developed road network with optimal connection of the cities. It should be noted that the indicator must remain set throughout an overtaking manoeuvre.
It is essential to stop when a school bus is flashing, even if no children are getting off or on. Violating this requirement can be costly.
In case of an accident, both parties involved must put up their warning triangles. In Croatia, a toll is charged for almost all motorway sections.
Driving licence:
An international driving licence is not required.
Promille limit:
Everywhere in Croatia is absolute prohibition of alcohol at the wheel, so 0.0 promille limit.
Fine:
Alcohol at the wheel: from 94 – 2,000 euros
Telling without handsfree: from 70 euros
Speeding: from 40 euros
Red light: from 140 euros
Overtaking ban disregarded: from 40 euros
Parking ban: from 40 euros
Other:
Similar traffic rules apply as everywhere else in Europe. The speed limits are 50 km/h in cities, 90 km/h on rural roads. On motorways, 130 km/h may also be driven. Dipped headlights must also be switched on during the day and high-visibility vests are compulsory throughout Croatia.
Suggestion of a round trip
Dubrovnic: The historical treasure chest
In Dubrovnic, the journey begins. Once you pass through the Pile Gate to the Old Town, you'll travel back in time straight to the Middle Ages. The old town of Dubrovnic is protected as a World Heritage Site for a reason.
Start your tour on the town's boulevard, the Placa. It runs dead straight through the old town.
Because downtown Dubrovnic is car-free, you'll have every opportunity to take in the historic ensemble. For the best views of the city, walk along the city walls. A visit to the Franciscan monastery is definitely worthwhile. Here you will find a monastery pharmacy that has been preserved unchanged since 1317.
This makes it one of the oldest monastery pharmacies in the world. Dubrovnik still has plenty of sights to see, but the best way to get to know the city is to drift. Turn into the enchanted little alley here, sit down in a café there and feel the spirit of times long gone.
Ston: A mighty bulwark
Ston is the name of your next destination From Dubrovnic, it will take you just under an hour in your hire car. Also in Ston you have the opportunity to visit a historical highlight. There you will find the longest defensive wall in Europe. Completed in 1506, it stretches over a length of five kilometres.
If you feel hungry in Ston, we recommend visiting the Koruna restaurant. Here you can get excellent fish dishes. Maybe you will try some oysters. They are farmed around Ston and are sought after by gourmets.
Gradac: Relaxed beach life
Continue the drive in just over an hour to Gradac. In this place you have the opportunity to relax on one of the most beautiful and longest sandy beaches in Dalmatia. Outside the main season you are sure to find an undisturbed spot. After sunbathing, drive to the final stop of today's road trip.
Sveti Jure: Up into the mountains
At Sveti Jure, you'll get to know Croatia's breathtaking mountains. In a little over an hour, you will be there. The mountain has an altitude of 1762 meters. The panoramic road leads almost to the top. The views on the winding road are overwhelming.
However, the driver has few opportunities to enjoy you, because the winding road requires his full attention. Instead, he can then relax in the mountain restaurant Vrata Biokova, enjoy the mountain panorama and plan the further stops of his road trip through Croatia.
conclusion
Croatia is ideally suited for a round trip by hire car. The road network is relatively well developed and all places worth seeing can be reached easily in a relatively short time. And with our practical price comparison, you will always find a hire car that suits you at a reasonable price.