Exploring the Netherlands by hire car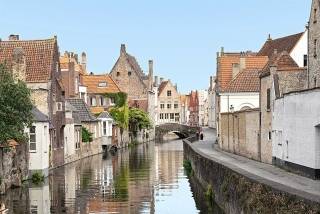 Picturesque villages, lively cities and a beautiful coastline make the Netherlands an enjoyable destination.
The distances between places are short and can be easily managed by hire car. For rental and travel we have compiled a few tips.
Taking over the hire car
Flight travellers reach the Netherlands via the airports in Amsterdam, Rotterdam, Eindhoven, Groningen or Maastricht. In Amsterdam, you'll find plenty of rental agencies in the Schiphol Plaza shopping center. In Rotterdam, many rental companies have their stations directly in the terminal.
And hire car companies can also be found right at the airport in Eindhoven, Groningen and Maastricht. Before you book your hire car, just make sure that your rental company also has an airport office. If it is only located near the airport, you may have to wait a long time for a shuttle to take you to the hire car station.
Booking the right hire car
If you only want to travel around the Netherlands, you will rarely travel long distances in a car. So, you can also choose a small and economical car that is also available for rent at a cheaper price.
Hire car prices
In many places in the Netherlands, hire cars are only available at relatively high prices. You can usually get the best rates if you book the car well in advance of your trip and use our handy price comparison.
hire car price comparison netherlands
Insuring the car properly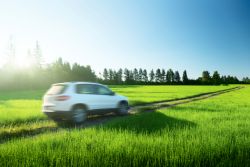 Even with an unfamiliar car, a small accident can happen quickly. Protect yourself and book a car with fully comprehensive insurance without deductible.
You can find more information about insurance in our special.
age limit
Drivers younger than 21 don't get a car with many rental companies in the Netherlands. And drivers older than 75 also go empty-handed with some rental companies. Drivers younger than 25 are often charged an additional fee. Check with your hire car company's terms and conditions before you drive.
Accessories
In cities like Amsterdam or Rotterdam, a navigation device can provide you with invaluable services. And if you're making the journey with children, suitable child seats belong in the car.
Whatever accessories you need, you must always order them separately from your rental company. Make reservations well in advance so that the accessories you want are available when you pick up the hire car.
Free kilometers
If you only want to travel a small part of the Netherlands, it may pay off for you to book a hire car that has limited mileage.
On the other hand, if you want to see the whole country, you should always go for a hire car with unlimited kilometres.
Tank control
With most hire car companies in the Netherlands, you pick up the car with a full tank of gas and return it with a full tank of gas. Keep your last fuel receipt safe to prove that you filled up your car for the last time just before returning it.
Bail
Be sure to check with your rental company before you rent the car to see if the deposit for the hire car is just blocked on your credit card. After all, if he actually charges off the amount, it can sometimes take longer for the money to be transferred back after the car is returned.
Also make sure your card's credit line is sufficient to cover the deposit.
Customer Satisfaction Hire Car
Most customers are very satisfied with hire car services in the Netherlands. Only some complain that some hire cars were in poor condition externally. Always get written confirmation of damage such as dents or scratches and keep the document safe.
This is the only way to prove that you were not the one who caused the damage to the rental vehicle.
Safety Hire Car
Actually, you can expect to get a roadworthy car in the Netherlands. However, as exceptions sometimes prove the rule, you should test your car's lights before your first drive.
Also check that first-aid kits and high-visibility vests are on board and do a quick brake test while still in the rental company's parking lot.
Traffic rules Netherlands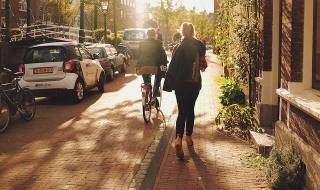 General:
The Netherlands has an exceptionally well-developed road network. In the cities you should definitely watch out for cyclists, as they always have priority everywhere.
Most of the time they also have their own traffic lanes, which are controlled by a traffic light system separated from the rest of the traffic.
Despite clear traffic signs, the many one-way streets in larger towns make it a little difficult to find your way around. In cities, a parking system with "blue zones" applies. Parking discs for these are available at police stations and petrol stations.
Driving licence:
An international driving licence is not required.
Promille limit:
The 0.5 promille limit applies everywhere in the Netherlands.
Fine:
Alcohol at the wheel: from 220 euros
Speeding: from 80 euros
Red light: from 130 euros
Overtaking ban disregarded: from 150 euros
Parking ban: from 50 euros
Telling without a hands-free device: 150 euros.
Other:
Similar traffic rules apply as everywhere in Europe. Speed limits are 50 km/h in cities and 80 km/h is allowed on rural roads. The limit on motorways is 130 km/h. Parking is prohibited in the Netherlands at yellow-marked curbs.
Suggestion for a trip by hire car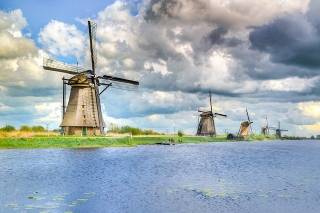 Amsterdam: Turbulent Metropolis
In Amsterdam, the journey could begin with the hire car. It is best to park your car in a parking garage right away, because Amsterdam is best explored on foot.
Or you could start your sightseeing on the water and take a canal cruise first. Numerous canals criss-cross the city, giving visitors the opportunity to experience the beauty of Amsterdam from a boat.
After your boat trip, if you want to learn how the city came to be, you should direct your steps to the Amsterdam Historical Museum. There, the city's history since the 13th century is on display. The museum is open daily from 10:00 am to 5:00 pm.
Admission costs 11 euros. The end of a stroll through the city could be a visit to one of Amsterdam's lively markets. The Waterloommarkt is particularly recommended. Since the 19th century, goods ranging from furniture to clothes have been sold there.
If you also want to spend the night in Amsterdam, you have the choice between countless hotels and guesthouses. The NH Amsterdam Grand Hotel Krasnapolsky is a particularly pleasant place to stay. You stay in a building from 1866 and enjoy comfortable rooms and first-class service.
Utrecht: picturesque old town and modern architecture.
After a restful night, you can steer the hire car to Utrecht in half an hour. While in Amsterdam the life rages, Utrecht convinces by a rather quiet atmosphere.
Stroll through the alleys of the old town and enjoy a coffee by one of the canals. Don't miss a visit to the Rietveld-Schröderhuis.
The exrtremely modern-looking building was built as early as 1924 and is one of the most important buildings of the De Stijl movement, which made it its business to break with old traditions and pursue a purist concept. Since 2000, the Rietveld-Schröderhuis has been on UNESCO's World Heritage List.
Hoge Veluwe: experience nature and culture
Last destination of a first trip by hire car could be the Hoge Veluwe Nature Park. The drive takes less than an hour. In Hoge Veluwe, you can take long walks in the beautiful parkland and then check out a collection at the Rijkmuseum Kröller-Müller, which includes 278 works by painter Vincent van Gogh.
The museum is open from Tuesday to Sunday from 10:00 am to 5:00 pm. Admission costs 17.40 euros.Admission to the park is already included in the ticket price. After the museum visit, you can still relax on a park bench and think about which destinations you want to go to next with the hire car.
Conclusion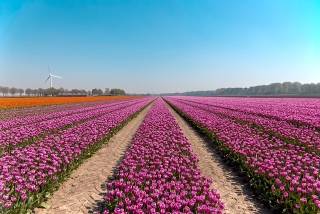 Few countries are better suited for a trip by hire car than the Netherlands. All destinations can be reached in a relatively short drive on well-maintained roads.
With our practical price comparison you will always find a suitable car at a reasonable price.