Exploring Italy by Hire Car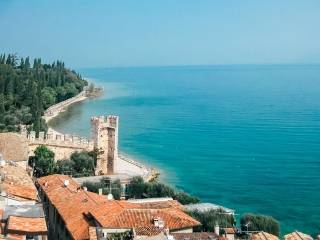 The Germans' love for Italy is unbroken. When choosing a means of transport, most tourists choose their own car. And then stand for hours in the traffic jam at the Brenner.
However, the hire car offers tremendous advantages. The journey is relaxed and yet you can easily reach even the smallest villages. With our tips, the journey becomes a pure pleasure.
Taking over the hire car
At most international airports in Italy, you'll find plenty of hire car agencies in the terminal or right nearby. Just make sure your rental company also operates a station at the airport.
Because if he is only located in the area, you may have to wait a long time for a shuttle to take you to your hire car.
Choosing the right hire car
If you plan to move around Italian cities frequently, be sure to choose a hire car that is as small as possible. This is because the traffic there is raging and parking spaces are in short supply.
With a small car you can get through everywhere and more easily find a gap where you can park your car. If, on the other hand, you want to travel overland on the well-developed Italian motorways, you can also book a larger and more comfortable limousine to enjoy the trip without any worries.
Hire car prices
Many places you can get a hire car in Italy at cheap rates. But if the offer is too good, you should carefully study the rental conditions. Often there are hidden costs that have to be paid on the spot and make the offer very expensive in the end.
Cars that are rented in our eyes at a very good price-performance ratio, we have marked with the note "Excellent offer".
hire car price comparison Italy
Insuring the car properly
The spirited driving style of the Italians ensures that an accident can happen quickly. Protect yourself and book a car with fully comprehensive insurance without excess.
When it comes to liability insurance, you should pay attention to the amount of coverage. It should be at least one million euros.
Because if people are injured in an accident, the costs are often enormously high. If the coverage amount of your rental company seems too low, you can provide additional protection with a so-called Mallorca policy. Your insurance broker will be happy to advise you.
age limit
You must be 21 years old to get a hire car with almost all rental companies in Italy. And drivers under 25 are often charged an additional fee. Study your rental company's terms and conditions carefully before ordering your hire car.
Tank control
There are hire car companies that require their renters to purchase the first tank of gas for a service fee. The car can then be returned with an empty tank.
You can save this service fee by renting outright from a rental company where you pick up the car with a full tank and return it with a full tank.
Accessories
Accessories such as a child seat or navigation device must always be ordered separately, even in Italy. Make a reservation in good time so that the desired items are available on the day you pick up the vehicle.
Free kilometers
Even if you have planned to travel only short distances by hire car, you may find that the beauty of the country captivates you to such an extent that you end up driving much more than you had planned.
Better book a car right away with all the miles free. Most of the time, the cost differences are only slight.
Language barrier
It is quite possible in Italy that staff at a hire car station will speak poor English. If you have written down the phone number of your rental company's Italian headquarters before your trip, you can ask them for translation help.
Bail
If possible, book with rental companies that only block the deposit amount on your credit card. After all, if the money is actually collected, you may have to wait a long time for the refund after you return the car.
Also make sure that the credit limit on your card is sufficient to pay the deposit.
Customer Satisfaction Hire Car
Some customers complain about very long waiting times at Italian hire car companies. Especially when returning the car, you should allow a generous cushion of time so that you don't miss your train or plane. The external condition of the cars also gives some customers cause for complaint.
Examine the car closely when you pick it up and get written confirmation of every scratch or dent. Only in this way can you prove when returning the car that you did not cause the damage
Traffic rules Italy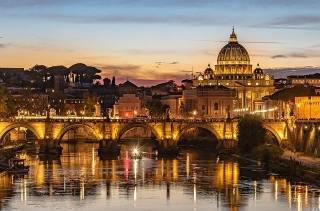 General:
Italy has an exceptionally good road network, with more than 300,000 kilometres, including 6000 kilometres of motorway alone.
Most of the motorways, however, are subject to tolls, with one being charged according to the length of a stretch of road and another on a flat-rate basis.
Buying a "telepass" to account for all systems makes things immensely easier. Many gas stations remain closed between noon and 3 p.m., especially in rural areas.
Driving license:
An international driving license is not required.
Promille limit:
The 0.5 promille limit applies throughout Italy.
Fine:
Alcohol at the wheel: from 280 euros
Speeding: from 150 euros
Phone calls without hands-free: from 155 euros
Red light: from 150 euros
Overtaking ban disregarded: from 75 euros
Parking ban: from 35 euros
Other:
Similar traffic rules apply as everywhere in Europe. Speed limits are 50 km/h in cities, 90 km/h on rural roads. Motorways may also be driven at 130 km/h (110 km/h in wet conditions) and expressways at 110 km/h.
Dipped headlights must also be kept on during the day outside built-up areas. The carrying and use of high-visibility vests is also compulsory in hire cars. In Italy, parking is prohibited in landscape conservation areas and where curbs are marked in black and yellow.
Suggestion for a trip by hire car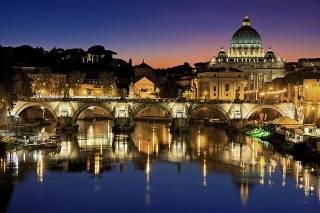 Verona: In the footsteps of Romeo and Juliet
In Verona begins our Italy road trip. The city of Romeo and Juliet still offers everything to make the hearts of romantics beat faster.
A picturesque old town, lively restaurants and cafes, and a vibrant cultural scene delight travelers. You might start your tour at the cathedral, which dates back to the 12th century but was rebuilt in Gothic style in the 15th century. The magnificent nave is impressive.
Arena: High culture as open air
Opera lovers should not miss a visit to the Arena. The third largest amphitheater in Italy hosts the annual summer opera festival. Many large families settle down on the stone benches to enjoy an unforgettable evening of opera in the open air. The opera festivals always sell out quickly. So remember to make reservations well in advance.
Hotel Accademia: the special tip
With a city as rich in history as Verona, your overnight accommodation should also be a house with history. The Hotel Accademia is a 16th century palazzo, stylishly furnished with antiques. An excellent choice.
Garda: The lake beckons
The next day, the journey continues to Garda. Located on the shores of Lake Garda, this picturesque town is just 45 km from Verona and can be reached in three quarters of an hour. Stroll through the old town and enjoy a real Italian ice cream. The lakeside promenade, with spectacular views of Italy's largest lake, is also worth a visit.
Sirmione: Mediterranean Serenity
The flair becomes even more Italian if you continue south from Garda to Sirmione, which you reach in just under an hour. The popular holiday resort radiates Mediterranean cheerfulness.
You almost feel like you're on the Mediterranean – especially if you enjoy a fresh fish in one of the restaurants overlooking the lake. Add to that a glass of Lugana, one of the wines from the region, and the holiday evening is perfect.
Rovigo: The unknown pearl
Now it may be again a little culture. Rovigo is the destination. You should allow a good hour and a half for the drive. The city was first mentioned in the 9th century and was under Venetian rule for 300 years. This also shaped the magnificent townscape.
Rovigo has the advantage that the city is not so overrun with tourists. You can take a leisurely stroll through the alleys of the old town or visit the cathedral, whose origins date back to the early Middle Ages. However, it was rebuilt in the 17th century.
Rimini: More than just Teutonic Grill
From Rovigo, the drive continues in just under two hours to the final destination of the trip, the ultimate "Teutonic Grill." Rimini was a popular destination for Germans back in the 60s. And its beaches are still an attraction today.
However, you should like human proximity. For kilometres, deckchairs are lined up close together. Every now and then a small amusement park attracts children with slides and bouncy castles and various rides. The choice of restaurants is almost unlimited. I
More and more Italian families appreciate the diversity of this seaside resort. So it is by no means the case that the tourist moves exclusively among Germans. Real Italian "Dolce far Niente" can be observed. What many do not know: Rimini also has a charming old town, which exudes real Italian joie de vivre, especially in the evening hours.
Conclusion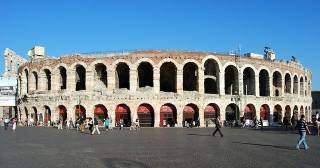 Italy is a wonderful country for a hire car trip. The road network is well developed, almost all destinations are easily accessible by hire car. And with our handy price comparison you will always find a good deal.