Exploring Portugal by Hire Car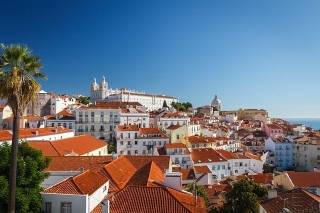 The rugged Algarve with magnificent beaches, spectacular golf courses, many of them right on the coast, and picturesque old towns, like Porto: If you spend your Portugal holiday exclusively in a hotel, you're missing out on a lot.
With a hire car, you can easily explore the relatively small country. For rental and travel, we have put together a few tips.
Taking over the hire car
Most air travellers arrive in Portugal via Lisbon, Faro or Porto. You will find plenty of hire car agencies at all airports. Before you book your hire car, just make sure your rental company is there too.
Because if it is only located near the airport, you may have to wait a long time for a shuttle to take you to the station.
Booking the right car
Particularly in Portuguese villages and towns, it can often be quite crowded. It is better to book a smaller hire car. It will get you through everywhere and you can easily find a parking space.
During the summer, you should definitely book a car with air conditioning, so that you can enjoy a relaxed drive even on hot days.
Hire car prices
In Portugal, you can often get a hire car at very reasonable prices. But if the offer is too attractive, you should be suspicious. Often, additional costs are then hidden in the rental conditions, which turn the supposed bargain into an expensive car. Cars that, in our opinion, are offered at a very good price-performance ratio, we have marked with the note "Excellent offer".
hire car price comparison Portugal
Insuring the car properly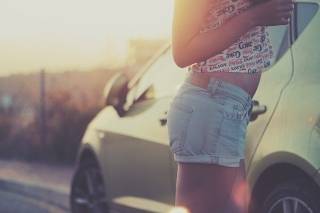 The spirited driving style of many Portuguese ensures that accidents can happen quickly.
Safeguard yourself and book a hire car with fully comprehensive insurance without excess. With the liability you should pay attention to the amount of coverage.
It should be at least one million euros, so that you have at least some protection if people are injured in an accident or multiple vehicles are involved.
If you find your rental company's coverage amount too low, you have the option of taking out a so-called Majorca policy to provide further protection. Your insurance company will be happy to advise you.
age limit
As in many other countries, you usually need to be at least 21 years old to hire car in Portugal. Drivers under 25 are often charged an additional fee.
Some rental companies will not hire car to drivers older than 75. Study your rental company's terms carefully before renting.
Tank control
Some rental companies in Portugal require you to buy the first tank of fuel for a service charge. In return, you are then allowed to return the car with an empty tank. However, you will never manage to roll into the hire car company's yard with the last drop of gas.
And you wouldn't incur the service charge if you had filled up yourself either. So rent right away from a hire car company where you pick up the car with a full tank of gas and return it with a full tank.
Accessories
You must always order accessories such as child seats or navigation equipment from your rental company. Make your reservation in good time. This is the only way to be sure that the equipment you want is actually available at your rental station when you pick up the car.
Language barrier
In Portugal, you can't automatically assume that the staff at your rental agency will speak fluent English. If you have written down the phone number of your rental company's Portuguese head office, you may be able to find someone there who can interpret.
Free kilometers
If you only want to spend your holiday in Portugal on the beach and explore the towns in the immediate area at the most, you might want to book a cheaper hire car where the kilometres are limited.
On the other hand, if you want to see as much of the country as possible, you should definitely book a hire car where all the kilometres are free.
Bail
Before renting, ask your rental company how they handle the deposit. It is good if he only blocks the amount on your credit card. In this case, the money is immediately available again after returning the car.
But if the deposit is actually collected, it can sometimes take longer for the money to be transferred back to your account.
Traffic rules Portugal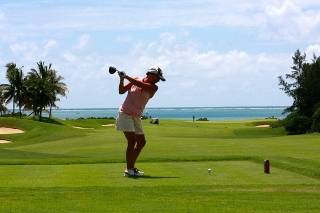 General:
The road network in Portugal has been in good condition and largely upgraded since the 1980s, not least thanks to copious funding from the European Union.
The motorways, autostreadas are mostly toll roads, while the Itinerários Principais (IP) or Itinerários Complementares (IC) are toll-free.
When crossing the kilometre-long Ponte 25 de Abril in Lisbon, breaking down for lack of fuel is punishable and a speed of 30-50 km/h must be maintained. Carrying and using approved reflective high-visibility vests must be observed.
Driving licence:
An international driving licence is not required for EU citizens.
Promille limit:
The 0.5 promille limit applies everywhere in Portugal.
Fine:
Alcohol at the wheel: from 250 euros
Speeding: from 60 euros
Telling without a hands-free device: from 120 euros
Red light: from 100 euros
Overtaking ban disregarded: from 120 euros
Parking ban: from 30 euros
Other:
Similar traffic rules apply as everywhere in Europe. The speed limits are 50 km/h in cities. Outside built-up areas and on expressways, 90 to 100 km/h may be driven and 120 km/h on motorways. Phone calls are only allowed with a suitable hands-free device.
Warning clothing must be carried and worn when leaving the vehicle on motorways and in the event of a breakdown/accident etc. (and poor visibility for others) on rural roads
Warning clothing must be worn when leaving the vehicle on motorways and in the event of a breakdown/accident, etc.
Suggestions for a holiday by hire car in Portugal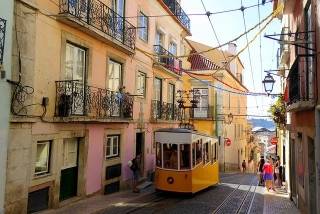 The sporty holidaymaker
Portugal is the European Eldorado of golf. Of course, you can also rent clubs locally. However, many airlines offer the transport of golf clubs free of charge.
If you have your "bag" with you, the hire car should also be a little larger, so that holidaymakers, luggage and golf set find enough space.
Our special tip is the Onyria Palmares Golf course. Spectacular views of the ocean paired with challenging holes make this 27-hole course a special experience. But for this you have to pay a high price. 105 euros green fee for 18 holes are to be paid in the main season.
For those who find this too expensive, hopefully they have their snorkelling equipment with them. The underwater world of the Algarve is impressive. The cliffs with spectacular rock formations and crystal clear waters make snorkelers feel like they are floating above an exotic landscape.
The epicurean
From hearty meat stews to freshly caught fish, from vino verde to port. Connoisseurs get their money's worth in Portugal. Avoid the restaurants on the coast, which are only geared to tourism. Rather, look for a small restaurant in the interior and make sure that the guests primarily speak Portuguese.
This way, you're sure to get to know the country's genuine cuisine. Don't miss an evening of fado music. The "blues of Portugal" tells of unhappy love and tragic fates. It is usually performed so passionately that you will be immediately enraptured even if you don't know the local language.
The Beachcomber
The beaches of the Algarve in particular attract crowds of visitors year after year. Small bays, framed by red rock faces make this coast unique. In the early and late season, you have many stretches of beach to yourself.
However, you should be a little sporty. There are steep paths to overcome in order to be able to play Robinson for time on the secluded beach.
The culture enthusiast
Culture enthusiasts should start their trip in Lisbon. The charming old town invites you to stroll around. Especially the tile facades of the houses and the narrow streets exert a special charm.
However, visitors should know that most of the buildings are younger than 300 years, as Lisbon was largely destroyed in a major earthquake followed by a tsunami in 1755.
A ride on the "Electrico Carreira 28E", the historic tram line 28, is an experience in itself. It goes through narrow alleys and along one of the steepest tram lines in the world. If you are drawn further back in time, you should visit the small town of Óbidos.
The city walls date back to 1527 and the town centre has also retained its medieval charm. The town of Alcobaça is also worth a trip. The Cistercian monastery there, the Mosteiro de Alcobaça, dates back to 1153 and was added to UNESCO's World Heritage List in 1989.
The most important thing in the end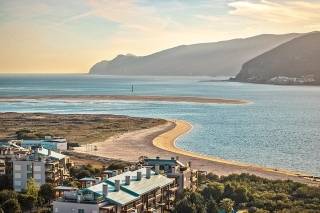 Now it's time to give the most important travel tip for Portugal. Just get in your car and drive it.
The little road on the left might be interesting? Follow it and be surprised where the journey takes you.
This is the best way to get to know unspoilt Portugal, far from the tourist trails.
For your trip by hire car, you should use our handy price comparison. With it you will easily find a car that suits you at a reasonable price.