Exploring Canada by Hire Car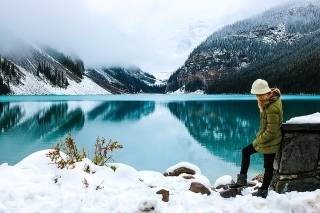 Pulsating cities and pristine wilderness, breathtaking coastline and endless land. Canada captivates many tourists.
And almost all of them go on tour by hire car. So that your trip is also an unforgettable experience, we have compiled some tips.
Receiving the hire car
At Canada's major international airports, you'll find plenty of rental companies right in the terminal or close by. Just make sure your rental company is there before booking your vehicle.
Because if it's located a bit away from the airport, it can sometimes take longer for a shuttle to take you to your hire car location.
Booking the right hire car
Canada's road network is well developed, and traffic usually flows along quietly. So book as large a limousine as possible to enjoy the ride in a relaxed manner.
Only if you want to go into the wilderness, a four-wheel drive vehicle might be the right choice. Before you plunge into the adventure, however, you should clarify with your rental company which tracks you are allowed to drive on with your hire car
Hire car prices
It's not entirely cheap to hire car in Canada. You can usually get the cheapest rates by booking well in advance of your trip and using our handy price comparison tool.
hire car price comparison Canada
age limit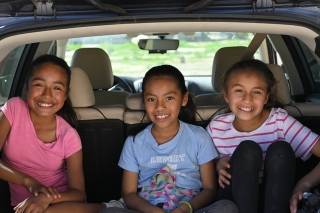 You usually have to be 21 years old in Canada to get a hire car. With some rental companies the age limit is even higher. And older drivers over 75 are also often not rented a car.
In addition, drivers under 25 often pay an additional fee. Check out your rental company's terms and conditions before booking your hire car.
Accessories
In the Canadian winter, you'll be glad of snow chains. And if you are travelling in the cities, a navigation device can serve you well. No matter what accessories you need, you'll always need to reserve them separately. Order well in advance so that the items you want will be available at your hire car station on your desired date.
Free kilometers
For example, if you drive from Vancouver to Toronto, you'll have covered well over 4,000 kilometres and still only seen a small part of Canada.
So always book a hire car with all the kilometres free to enjoy your trip across Canada without any worries
Tank control
The best thing to do in Canada is to book with a rental company where you pick up the car with a full tank of gas and return it with a full tank of gas. This is a clear solution for everyone involved. Discussions about the correct fill level when you return the car are thus avoided.
Bail
It is good if you book with a rental company that only blocks the deposit due on your credit card. If the amount is actually collected, it can sometimes take longer until the money is back in your account after returning the car. Before you travel, make sure you have enough credit to cover the deposit.
Customer Satisfaction Hire Car
Most customers are very satisfied with Hire Car Canada. Some complain that there were persistent attempts to sell additional insurance on the spot. When booking the car, make sure that your vehicle is insured to the best of your ability. And then consistently refuse to sign any additional insurance policies in Canada.
Some rental vehicles have also been found by customers to have external defects. Always have scratches and dents confirmed in a defect report and keep the document safe. Only in this way can you prove when returning the car that you are not responsible for the damage to the vehicle.
Safety hire car
Although you can usually expect to get a roadworthy car in Canada, you should still always test the lights and give the car a quick brake test in the parking lot before driving.
Traffic Rules Canada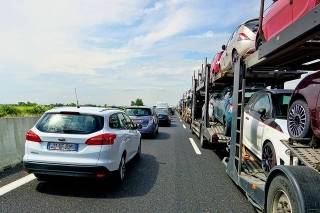 General:
Canada has an excellent developed road network and the longest highway from Vancouver to St. John`s measures 8000 kilometers. Major cities are optimally connected, making Canada an ideal car travel destination. Traffic lights are located on the opposite side of an intersection, making right turns possible and permissible. It is imperative to stop at flashing school buses, even if no children are getting on or off. Failure to do so can be very costly.
Driving licence:
For up to six months, the German (or Austrian) driving licence is sufficient
Promillegrenze:
In Canada, the 0.8 per mille limit applies, however, in Newfoundland, Manitoba, British Columbia as well as in New Brunswick, the 0.5 per mille limit applies.
Fines:
Fines vary. However, anyone caught drink driving may face a night in jail in addition to a fine. Difficulties may arise, moreover, when re-entering Canada.
Alcohol driving: between 422 and 1,405 euros
Exceeding the speed limit: between 15 and 360 euros
Other:
Similar traffic rules apply as in Europe. Speed limits are 50 km/h in cities, 80 km/h on rural roads. On highways, 100 km/h may be driven. The possession and use of radar detectors is punishable in Canada and lights are also mandatory during the day.
Suggestion for a trip by hire car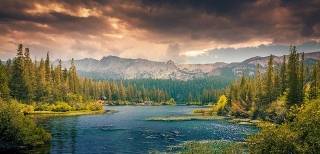 Squamish: Paradise for Sportsmen
A trip across Canada by hire car could take you from Vancouver airport to Squamish in just under an hour and a half to begin with.
There, Stawamus Chief awaits, attracting free climbers from across Canada. The granite rock, which stands 625 metres tall, is the second largest single rock in the world.
But it's not just climbers who will be happy in Squamish, surfers will be too. There is usually a strong wind blowing here, pushing surfers over the waves at high speed. You can rent a wetsuit in town, which is necessary given the cool water temperatures. If you still haven't had enough of the sport, you can also explore the beautiful nature of the surrounding area on a mountain bike.
Whistler: Skiing fun from November to June
If you are not one of the surfers and mountain bikers, you might find your sporting challenge in Whistler. You can get there in about an hour. Whistler is home to a huge ski area where you can enjoy the white stuff from November to early June.
Numerous lifts make skiing a pleasure and in the evening you can indulge in après ski in the village. Whistler is also worth a trip in the summer, because then you can hike here extensively. And if you want to spend the night in style after a long day, you will find the right address with the elegant Four Seasons Hotel.
Barkerville: On the trail of the gold rush
Barkerville could be the last stop on your first trip. You will reach the place in about four and a half hours. Barkerville is where Billy Baker discovered a gigantic gold deposit in 1962.
Other prospectors wanted a piece of the pie, too, and quickly Barkerville became the largest town in the region. Today, 125 well-restored homes bear witness to the days of the great gold rush. Employees in period costumes ensure that the time of the fortune seekers is brought back to life.
An exhibit in the Administration Building brings you even closer to the gold rush era. If you rent a room at the St. George Hotel, you'll have the opportunity to experience the past firsthand. Built in the late 19th century, the hotel has been lovingly restored and offers cosy rooms and warm service.
After this long journey, you will appreciate your comfortable bed and can make plans for the next few days with your hire car over breakfast the next day.
conclusion
Canada is excellent for an extensive trip by hire car. The roads are well developed and most places are therefore easily accessible by car.
With our handy price comparison you will always find a suitable car at a reasonable price.