Long Distance Hire Car: Vehicle Selection Tips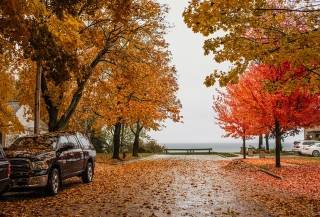 In Germany, the driver of a hire car usually gets to his destination quickly. Even people who want to go from Flensburg to Munich "only" have to drive a little more than 900 kilometres and reach their destination in a good 9 hours.
Totally different distances must be mastered if you travel with your hire car, for example, the USA or Australia.
There are often thousands of kilometres between the individual locations. For the choice of the right hire car there are completely different criteria than at home. We have compiled a few points.
Size does matter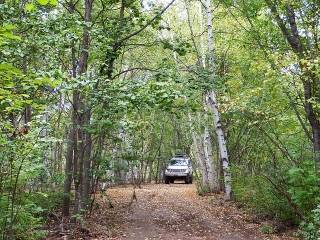 Even in far-flung countries, a large limo can make the difference between a great travel experience and a grueling ride.
In a small car, you have little room to move and often feel every bump in the road. In a sedan, on the other hand, you'll be gliding toward the sunset in a relaxed manner.
Automatic relaxed
Even on long journeys, an automatic transmission can be enormously relaxing. Whether on the highway or in the city – the driver only has to worry about the gas pedal and can otherwise enjoy the ride
Speed control relaxes even more
If your rental company offers a car with cruise control, you should definitely grab it. Because such a small wonder weapon in the car ensures that the entered speed is kept exactly.
Tickets for accidentally stepping on the gas pedal a little too much are a thing of the past. All the driver has to do is make sure he doesn't relax too much when all he has to worry about now is steering.
Don't forget a reserve canister
Even in large countries you will drive with your hire car again and again through sparsely populated areas. And there, the network of petrol stations is correspondingly wide-meshed.
With a large and well-filled reserve canister, you are on the safe side and have the best chances of reaching the nearest gas station.
Navi on board?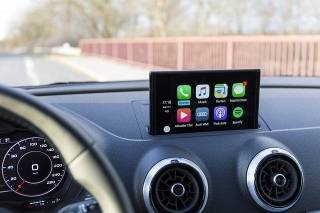 When looking for the nearest gas station or a nearby hotel, a good navigation device can serve you best.
But beware: cheap sat navs, on the other hand, often only show you the way from A to B. Ask your hire car provider for a good device or, if necessary, take your own navigation device with you on holiday.
Take breaks
It's important to take a break every two hours, especially in lonely stretches of countryside with dead-straight roads. Drivers tire much more quickly in the monotonous countryside than they would if they were in bustling city traffic.
Reserve hotels
Not only is the gas station network usually quite wide-meshed in large-area countries, but hotels and motels are also few and far between. To be sure of getting a room for the night, you should make reservations in advance.
Don't forget picnic basket
To avoid hunger during the trip, you should think of proper travel provisions in the morning before the trip. Then it is also no leg break if the next supermarket is 500 kilometers away.
Long Distance Hire Car Checklist
– Go for bigger cars
– Choose automatic transmission
– Choose cruise control
– Choose sat nav
– Don't forget spare fuel cans
– Plan your route carefully and book hotels
– Don't forget provisions
hire car price comparison