Exploring the USA by hire car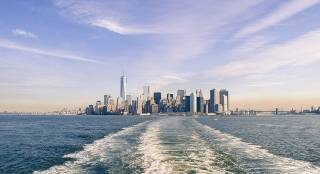 The USA lends itself to a trip with a hire car. The country is huge and hard to beat in its diversity.
The roads are mostly well developed, the traffic rages only in the metropolises. In rural areas, relaxed cruising is the order of the day.
For the hire car and for your trip, we have compiled a few tips.
airport info
Whichever airport you land at, you will usually find your hire car station without any problems. There you will complete the formalities and then be chauffeured to the parking lot where the hire cars are parked.
Opening hours checked?
If you've chosen a smaller rental company, be sure to check the station's opening hours so you're not left with a closed door after arriving by plane.
Language difficulties
Even if you speak English well, you may have communication difficulties in the USA. The reason is the sometimes violent dialects in some states. If you don't understand the lender, just ask him in your best school English to repeat what he said again very slowly.
Extra costs accessories
Before booking, consider whether you might need accessories such as a sat nav or roof rack. Then compare the rental prices of the different rental companies. This can often save you a lot of money.
All kilometers free?
In the US, you will be driving countless miles in your hire car. That's why it's important to sign a rental agreement that includes all miles driven. Otherwise, the trip will quickly become really expensive.
Remember age limit
If you're under 21, you won't be able to hire car in the US. And even up to the age of 25, some rental companies charge additional fees. Check with them in advance to find out what the terms are.
Hire car costs
Hire car costs in the US are kept within reasonable limits. However, prices vary depending on the rental location and exchange rate.
hire car price comparison USA
Safety Hire Car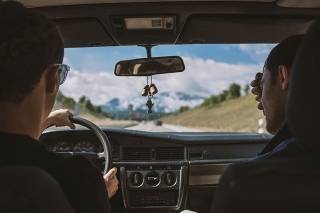 Usually, hire cars in the United States have a high standard of safety. Nevertheless, you should check the lights and brakes before your first trip.
Planning your itinerary
The USA is the third largest country on earth. Accordingly, the distances are. Plan your route in advance and also consult a route planner.
This will help you determine how long it will take you to reach the places you want to see. Many tourists completely misjudge and spend their round trip almost exclusively in the car.
Note insurance coverage
Make sure your hire car is adequately insured. In the event of an accident, this can save you a lot of hassle and expense. Fully comprehensive insurance is what you should have. For a small additional fee, you can also still exclude the deductible.
Choosing the right car
As mentioned at the outset, you will usually be travelling long distances on your round trip. Keep that in mind when choosing your hire car.
You're better off taking a larger and more comfortable car. You will find that most locals do the same.
Change the car sometimes
Even if you plan to visit larger cities, it is advisable to book one-way rentals. For example, you can drive from New York to Detroit. There you drop off the car and see the city for two days.
After that, you pick up another vehicle at the rental station and head to your next destination. This way, you only pay for the days you actually use the car. All you have to do is book with a reputable rental company that also has stations in all major cities.
Remember the speed limit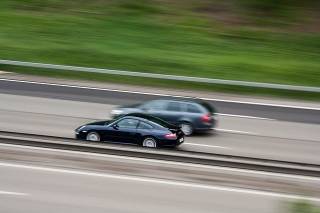 Interurban, you are allowed to speed 25-30 miles in the US. Out of town, the speed limit is between 55 and 65 miles per hour.
On highways, the limit is between 55 and 75 miles, depending on the state.
Inquire ahead of time about the speed limits in the states you are visiting.
And follow the regulations closely. Penalties for speeding violations are very strict in the US.
Light on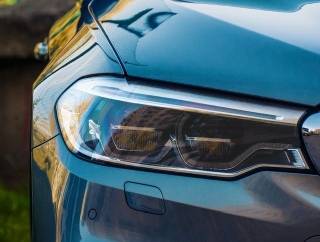 In some states, it is mandatory to drive with low beams even during the day. In other states, this regulation does not exist. Just make sure you always turn on your lights. Then you'll be on the safe side.
The ideal round trip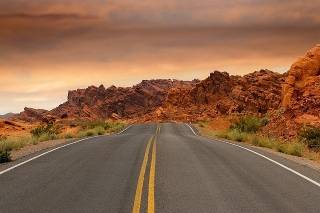 The USA is far too big to recommend a round trip. Decide entirely according to your inclinations and be careful not to take on too much.
Should you be interested in Detroit and New York, we have put together an exemplary road trip.