Discover Ireland by Hire Car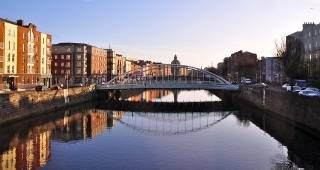 Ireland, the green island, is a wonderful destination for a hire car trip. On narrow and often winding roads you can travel relaxed and enjoy the breathtaking nature.
And then when you have parked the hire car in the evening, you will find almost everywhere a quaint Irish pub, where you can often enjoy your Guiness or whiskey to live music.
We have put together a few tips for renting the car and travelling.
Taking over the hire car
Most travelers will pick up the hire car at Dublin Airport. There you will find numerous hire car companies in the arrivals hall of Terminal 1. Before you book the hire car, just make sure that your rental company also has its station in the airport. If it is only nearby, you may have to wait longer for a shuttle before you can start your journey with the hire car.
Choosing the right hire car
In the unfamiliar left-hand traffic, you will get along best with a car with automatic transmission. This eliminates the hassle of shifting gears and allows you to concentrate fully on the traffic. As the roads in Ireland are often very narrow, you should opt for a smaller car to get through everywhere without any problems.
Hire car prices
Especially in Dublin, you can often get hire cars at amazingly cheap rates. However, if the offer is too cheap, you should study the terms of the contract carefully before booking.
There are often additional costs hidden there, which turn the supposed bargain into an expensive offer. Hire cars that in our opinion offer very good value for money we have marked with the note "Excellent offer".
hire car price comparison Ireland
Insuring the car properly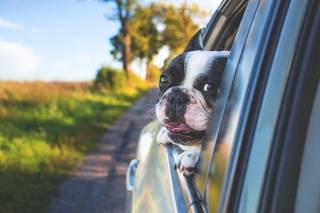 Book a car with fully comprehensive insurance without excess to be well insured in case of an accident in Ireland. You can find more information about insurance in our special.
age limit
Some rental companies in Ireland require you to be at least 25 years old to hire car. And many don't rent to seniors who are older than 75.
Young drivers are also often charged extra fees. Check out your rental company's terms before renting the car.
Accessories
The unfamiliar left-hand traffic in Ireland will take up all your attention in the first few days. To avoid having to read road maps as well, you should order a navigation device in addition to your hire car.
You should always reserve this and other accessories well in advance so that they are available on the day you pick up your vehicle.
Free kilometers
To enjoy the vastness of Ireland without any worries in a hire car, you should hire car with all the miles free.
Remember the tank regulation
Some rental companies in Ireland require you to buy the first tank of fuel at the cheek handover for a service charge. With this option, you actually always pay on top. As well as the service charge, petrol is usually charged at a higher price.
In addition, you will never manage to really empty the tank completely and drive into the rental company's yard with the last drop of gas when you return the car. Rather, book with a company where you pick up the car with a full tank and return it with a full tank.
Bail
Be careful to book with a rental company that only blocks the deposit on your credit card. After all, if the money is actually collected, you may have to wait longer to get your money back after you return the car.
It's also important to make sure that your card's credit line is large enough to cover the deposit before you travel.
Customer Satisfaction Hire Car
Although most customers are happy with the rental companies in Ireland, some do complain about the external condition of the vehicles. This is partly due to the road conditions in Ireland, as hedges are often so close to the roadside that you are bound to come into contact with passing vehicles.
Always get scratches and dents confirmed in writing when you pick up the car, so that when you return it you are not held liable for damage you did not cause.
Safety Hire Car
Although hire cars in Ireland are mostly roadworthy, you should still make sure that all the lights are working. Also, do a little brake test in the car park and check the tread of the tyres.
Slow start
To get used to driving on the left in Ireland, take a few hours on a quiet country road first before venturing into a city by car.
Traffic Rules Ireland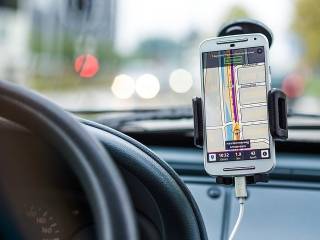 General:
All over Ireland, the road condition is usually not as good as mainland Europe due to the much lower population density. However, the main roads are all perfectly fine. Roads are divided into four categories. There is left-hand traffic just like in England. Place names can only be found in Irish in many towns.
Driving licence:
An international driving licence is not required. According to the Brussels ruling, even the old pink one is valid.
Promille limit:
All over Ireland, the 0.8 promille limit applies.
Fine:
Red light: from 80 euros
Overtaking despite a ban: from 80 euros
Parking despite a ban: from 80 euros
Phone calls without a hands-free device: from 60 euros
Driving too fast: from 80 euros
Alcohol at the wheel can be expensive. from 1270 euros.
Other:
Other than that, similar traffic rules apply as everywhere else in Europe, except for driving on the left. Speed limits are 50 km/h in cities, 80 km/h on rural roads and 120 km/h on motorways.
In Ireland, a roundabout is driven clockwise, flashing left before exiting and right-before-left within the roundabout at all times. Children under 12 are only allowed to ride in the back seat and parking is prohibited on continuous double yellow lines at the edge of the carriageway. Stopping is prohibited on single lines at the edge of the roadway. No overnight parking is allowed on streets or in parking lots.
Suggestion for a trip by hire car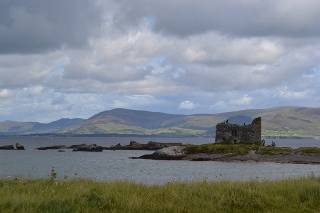 Dublin: fun-loving metropolis
Start your round trip through Ireland in Dublin. The joie de vivre of this city will quickly cast a spell over you. An exciting mix of modernity and tradition awaits you here.
Start your sightseeing tour on Grafton Street. The shopping mile of Dublin offers a variety of small shops and cafes.
After the shopping tour you should treat yourself to a little refreshment. We recommend the "Bewley's Oriental Café". This gem delights every visitor. The interior and architecture are pure art nouveau. Perhaps you will enjoy a "Full Irish Breakfeast" here. This is the best refreshment in Ireland for a long day.
After the café visit, a little culture might be on the agenda. Visit Christchurch Cathedral. The neo-Gothic style of the 19th century captivates many visitors. The National Museum is also worth a visit. The collection of Celtic art is impressive.
Greyhound Stadium: in betting fever
However, now it's time to add a little extra to your travel funds. Make your way to Greyhound Stadium. This is where the greyhound races are held. Dare to place a bet and watch the exciting race. A long look at the crowd can also be rewarding.
On to the pub and then to bed
By now it's evening. Time to explore one (or one, to taste) of the capital's legendary pubs. We recommend "John Mulligan's" on Poolbeg Street. They have been serving beer here since 1782. But not only in the pub, also in the hotel, you can experience Irish history. The Shelbourne in Stephen's Green offers tradition and great comfort. The house was opened in 1824.
Limerick: My Mother's Ashes
The next day, the journey heads west. Limerick is the destination. In two and a half hours you will be there. The fourth largest city in Ireland led a shadowy existence for a long time. Many houses were dilapidated, Limerick was considered poor.
But in recent years, the city government has done a lot for the redevelopment and Limerick shines in its former glory.
Literature lovers will find the place familiar. Large parts of the bestselling novel "My Mother's Ashes" are set here.
Bunratty Castle and Folk Park: castle and country life
Just 15 kilometres from Limerick, one of the island's tourist highlights now awaits. Bunratty Castle and Folk Park attracts tourists in droves. The castle was built in 1450 and lovingly restored in the second half of the last century.
Maybe you'll be lucky enough to attend a medieval banquet held regularly in the reception hall. Medieval music and dancing accompany the meal. But the adjoining Folk Park is also worth a visit.
Here you can see how rural Irish life was in the past. Tourists can watch baking, pottery and carpentry. A performance of Irish folk dances is also on the programme.
Golf: Ireland's national sport
To finish off the day, be sure to swing the clubs. Ireland has a multitude of beautiful golf courses. Unlike here, golf is a national sport. Rent some clubs, pay the green fee and play away. You will find that golf is harder than you think. But it's also a lot of fun.