Exploring Poland by Hire Car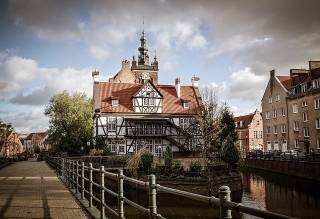 Our eastern neighbour is an unknown country for many travellers. That's a shame, because Poland has a lot to offer and is easy to explore by hire car.
For the rental of the vehicle and the trip we have put together a few tips for you.
Taking over the hire car
Flight travellers reach Poland via the airports in Gdansk, Warsaw or Wroclaw. Hire car stations can be found at all of the above airports. You should just make sure that your rental company is there as well.
If he is only located near the airport, you may have to wait a long time for a shuttle to take you to the hire car station.
Booking the right car
Car thefts are still common in Poland. Don't arouse any covetousness in the first place and book a small and inconspicuous hire car.
Hire car prices
Hire car prices in Poland are in the medium range. You can usually get the cheapest deal if you book the car well in advance of your planned trip and use our handy price comparison tool.
hire car price comparison Poland
Insuring the car properly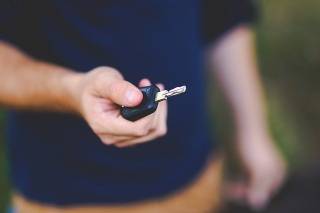 Even in the turbulent traffic of Polish cities, it can quickly come to an accident. With a fully comprehensive insurance without deductible you are well insured in case of damage.
With liability, you should pay attention to the amount of coverage. It should be at least one million euros.
Because if people are injured in an accident, it quickly becomes very expensive. If the sum insured of your rental company seems too low, you can additionally protect yourself with a so-called Mallorca policy. Let your insurance company advise you.
Securing the car properly
If possible, always park your vehicle in a gated parking area, especially at night. Never leave valuables visible in the car.
age limit
At numerous rental companies in Poland, you must be at least 21 years old to hire car. And drivers over 75 are also left empty-handed by some hire car companies.
Drivers under 25 are often charged an additional fee. Check out your rental company's terms and conditions before renting a car.
Accessories
In the Polish winter, you might like to have snow chains on board. Or you might need a navigation device to help you find your way around the cities.
No matter what accessories you need, you will always have to order the equipment separately from your rental company. Make reservations well in advance to ensure your hire car company has the items you need in stock on the day of your rental.
Language barrier
In Poland, you may well find that an employee of a hire car company can only speak in English at best.
If you have written down the phone number of your hire car company's Polish headquarters before your trip, you can ask them for translation help if need be.
Free kilometers
For example, if you drive from Slupsk to Krakow in Poland, you will have already covered over 700 kilometers.
So it's better to book a hire car right away with all the kilometres free to see as much of the country as possible.
Tank control
As a rule, you will receive your hire car in Poland with a full tank of fuel and you will also return it with a full tank. Make sure that your rental company follows the same method, as this is the most transparent and cleanest solution.
Bail
Before renting the car, ask if your rental company only blocks the deposit on your credit card. After all, if the money is actually collected, it can take a long time to get it back into your account after you return the car. Also, make sure your credit line is sufficient to cover the deposit.
Customer Satisfaction Hire Car
Most customers are very satisfied with the hire car companies in Poland. Only in very rare cases the external condition of the cars is criticized.
Examine your vehicle very carefully and have all defects confirmed in writing. Keep the document in a safe place so that you can prove that you are not responsible for the damage to the vehicle when you return it.
Safety Hire Car
Although you can usually expect to get a roadworthy hire car in Poland, you should still test your car's lights.
Also check that high-visibility vests and first-aid kits are on board, as well as a fire extinguisher, and do a quick brake test in the hire car parking lot.
Traffic rules Poland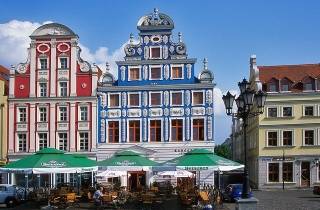 General:
The road network in Poland is constantly being expanded, but there are still many motorway links missing.
The existing motorways are mostly toll roads. There are often three-lane connecting roads between cities, which often make overtaking difficult.
Dipped headlights must be used even during the day, and parking lights must be kept on when parking on unlit roads. In cities, honking is prohibited. A flashing yellow light at traffic lights means extreme caution.
Driving licence:
An international driving licence is not required for EU citizens.
Promille limit:
The 0.2 promille limit applies everywhere in Poland.
Fine:
Alcohol at the wheel: from 145 euros
Speeding: from 10 euros
Red light: from 50 euros
Telling without a hands-free device: from 50 euros
Overtaking ban disregarded: from 50 euros
Parking ban: from 20 euros
Fines must be paid immediately.
Other:
Similar traffic rules apply as everywhere in Europe. The speed limits are 50 km/h in cities, or 20 km/h in residential areas. Outside built-up areas, the speed limit is 90 km/h, 110 km/h on expressways and 140 km/h on motorways.
Telling on the phone is only allowed with a suitable hands-free device. In Poland, you must also drive with dipped headlights during the day, otherwise you could face a fine of 6 to 53 euros. In the event of an accident, you should always notify the police. The use of mobile phones is prohibited for drivers.
Suggestion for a trip by hire car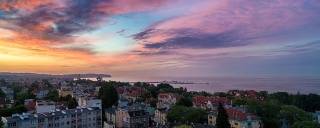 Szczecin: The green city by the sea
Your trip in Poland begins in a relaxed way in Szczecin (Stettin). After all, a quarter of the city is made up of green spaces, so you won't feel like you're in a big city at all.
Despite this, Szczecin is one of the largest port cities on the Baltic Sea. You will have no problems discovering all the sights of the city.
The administration has marked a circular route for tourists, the "Red Route". Just follow the red colored lines on the pavement. Szczecin's old town was badly damaged during World War II, but has been lovingly restored in the decades since.
You'll be particularly enthralled by the baroque buildings on the market square, including the old town hall. The beautifully restored Loitzenhaus from 1547 is also well worth seeing. Afterwards you should stroll to the old castle. From the castle terrace you have a fantastic view over the city.
Now it is time to leave the "Red Route" u.Discover the unknown Szczecin. Stroll through the alleys, sit down in an unassuming pub and strike up a conversation with the locals. This way you will quickly develop a feeling for today's Szczecin.
Gdańsk: Resurrected from rubble
Next destination is Gdańsk (Danzig), another important Hanseatic city. You'll be there in just under five hours. Gdańsk was also almost completely destroyed during the Second World War and rebuilt in the decades that followed. All the more impressive is the splendour with which the city welcomes the visitor.
Start your tour at the magnificent Golden Gate, which was completed in 1614. From here you have a beautiful view of the old town. The ul. Dluga (long street) joins the gate. Here you have the opportunity to shop to your heart's content in some of the many shops.
Another tourist highlight is the Ratusz Glównego Miasta (Right Town Hall). It got its magnificent façade after the great fire of 1556. Not far from here you'll reach the Long Market, considered one of the most beautiful squares in Europe. Sit down in a café and enjoy the atmosphere.
Sopot: The old seaside resort in new splendour
The last destination on your road trip today is a seaside resort with history. In Sopot, which is just half an hour from Gdansk, the "Happy Few" who could afford it were already relaxing in the 19th century. Today, Sopot is trying to reconnect with those times. The promenade has been spruced up and invites you to take a stroll.
During your stroll, don't miss a visit to the Fishermen's Museum. There are countless exhibits to marvel at here. Nearby, a building dating back to 1903 houses the town museum. The exhibits tell of the glorious times of the seaside resort.
Towards the city, the pedestrian street ulica Bohaterów Monte Cassino then leads again. Many shops, pubs and cafes line the street. Find a nice spot, enjoy the sea air and plan the next stops on your exciting road trip through Poland.
Conclusion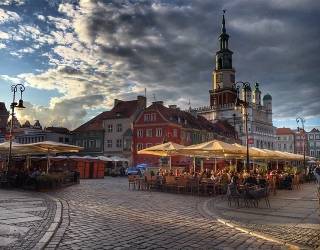 With a little planning, Poland is great to explore by hire car. The road network is well developed and most places can be easily reached by car.
With our handy price comparison you can always find a hire car at great rates.