Discover Turkey by Hire Car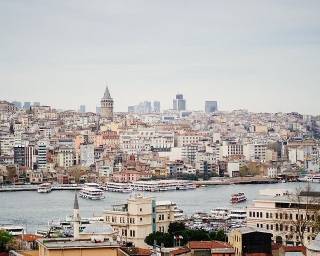 Turkey is excellent to explore by hire car. In large areas of the country, the road network is well developed, so that numerous destinations can be easily reached by hire car.
And compared to the sometimes ramshackle public transport in Turkey, renting your own vehicle offers maximum convenience.
For rental and travel we have compiled a few tips.
Taking over the hire car
At many international airports in Turkey, you will find rental stations right inside the terminal. But before you book your hire car, you should make sure that your rental company also operates its station in the airport. If the station is only close to the airport, it can take a long time until a shuttle takes you there.
Hire car prices
You can often get a hire car in Turkey at very reasonable rates. However, if the price is too cheap, alarm bells should ring. Often there are then hidden costs in the rental conditions or the rental company has a fleet of older poorly maintained vehicles.
We have marked hire cars that we consider to be good value for money with the note "Excellent offer".
hire car price comparison turkey
Booking the right hire car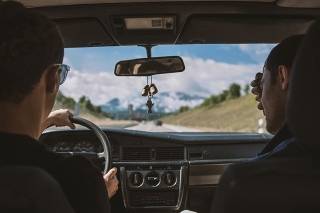 Prefer to a smaller vehicle to be able to use narrower streets and alleys in big cities and villages.
Insuring the car properly
The sometimes adventurous driving style of Turkish drivers ensures that an accident can happen quickly. Protect yourself and always book a hire car with fully comprehensive insurance without excess. When it comes to liability coverage, you should make sure that it is at least one million euros.
Because if people are injured in an accident, it can quickly become very expensive. If the coverage amount of your rental company seems too low, you can take out a so-called Mallorca policy for the European part of Turkey and a Traveller policy for the Asian part.
Let your insurance company advise you. As the roads in Turkey are often in poor condition, you should also insure your vehicle against glass and tyre damage.
age limit
You have to be 21 years old in Turkey with most rental companies if you want to get a hire car. And young drivers are often charged an additional fee. Be sure to read your rental company's terms and conditions before renting the car.
Accessories
If you want to travel in Turkey with accessories such as a navigation device or child seat, you must order the desired items separately.
Make your reservation well in advance to be sure your equipment will be available at your rental station on the day you pick up your vehicle.
Language barrier
With your good command of English, you will fail with some of the staff at the rental stations. Since you certainly do not want to learn Turkish specifically for the holiday, you should note the phone number of the Turkish headquarters of your rental company. There you can ask for translation help in case of need.
Free kilometers
Turkey is a huge country. If you only want to see a small part of it, be sure to book a hire car with all the miles free.
Remember the tank regulation
Only book with rental companies that offer to hand over the hire car with a full tank and then take it back with a full tank. This way, when you return the car, you'll save yourself discussions about the correct level of the tank, because full is full.
Bail
Some rental companies actually charge the deposit due to your credit card. You should better not book with such rental companies, because sometimes it takes a long time until the money is transferred back to your account after returning the car. Rather, choose a hire car company that only blocks the amount due on your credit card.
Customer Satisfaction Hire Car
Most customers are very satisfied with the rental companies in Turkey. However, some find fault with the external condition of the cars. Examine your car carefully and get written confirmation of any defects such as dents or scratches. Then you can prove when you return the car that it was not you who caused the damage to the car.
Safety hire car
As mentioned earlier, it can happen to you in Turkey that you get a poorly maintained car. Therefore, be sure to do a quick brake test in the hire car company's parking lot before your first trip.
In addition, check all the lights on the car and don't forget the indicators and brake light. Check the tread of the tires and test the air pressure at the first gas station. You can also take this opportunity to check the oil level and top up the wiper fluid.
Traffic Rules Turkey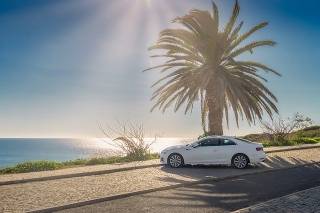 General:
An extensive system of well-maintained roads makes Turkey an optimal car travel destination.
There are a total of more than 400,000 kilometres of motorable roads here, with most of the 1800-kilometre motorway network subject to tolls. It is also necessary to drive with dipped headlights during the day.
Care should definitely be taken to fill up in good time, as the density of petrol pumps is not particularly high.
Driving licence:
An international driving licence is not essential in Turkey.
Promille limit:
The 0.5 promille limit applies in Turkey.
Fine:
Alcohol driving: from 150 euros
Speeding: from 60 euros
Red light: 60 euros
Overtaking ban disregarded: from 60 euros
Parking ban: 30 Euro
Talking on the phone in the car is only allowed with a suitable hands-free device. A violation of this rule can be very expensive.
Other:
Similar traffic rules apply as everywhere else in Europe. The speed limits are 50 km/h in cities. Outside built-up areas, the speed limit is 90 km/h, and 120 km/h on expressways and motorways.
In winter, snow chains and brake wedges are compulsory in snowy conditions and the police should be notified immediately in the event of a road accident.
Suggestion for a trip by hire car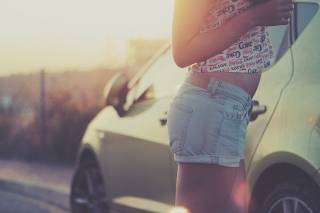 Bodrum: sophisticated seaside resort
In Bodrum, a trip by hire car could begin.
This picturesque seaside town is where Turkish high society meets to enjoy their holidays.
But holidaymakers from abroad also appreciate Bodrum's relaxed yet sophisticated atmosphere.
You won't find ugly hotel blocks here. Instead, you can take a relaxed stroll through the centre's alleyways lined with white houses and hunt for souvenirs in numerous small shops.
Do not miss a visit to the Bardakçı Hamamı, the town's Turkish bath. It has been offering pure relaxation to its guests since 1749.
Ephesus: Huge Ancient City
Continue your journey to Ephesus. By hire car, it will take you about three and a half hours from Bodrum. You will have to get used to such long car rides in Turkey.
But you will be rewarded for the exertions, because in Ephesus you will find excavations of an ancient city that once accommodated a quarter of a million people. The excavations are among the most important sights in Turkey.
In the site you will find, among other things, a gigantic amphitheatre built around 270 BC. You should also not miss the Hadrian's Temple, which was built in 130 AD. On a frieze you can admire the legend of the city's foundation.
Right next door, you'll find the thermal baths, which in ancient times could seat up to 1,000 people. The excavations of Ephesus can be visited from 08:00 to 19:00 from May to September and from 08:00 to 17:00 during the winter months.
Pamukkale: cotton castle made of stone
The enchanting Pamukkale will enthrall you with its snow-white limestone terraces, created over thousands of years thanks to calcareous thermal springs.
You'll be there in just under five hours. Since Turkey closed the hotel complexes around the natural wonder, which translates roughly as "cotton castle", in the 1990s, the terraces are shining more and more in their former glory.
This was because the hoteliers had diverted the warm water into their pools so that no more limescale could build up. Countless tourists climbing around and bathing in the facilities ensured that the gleaming white became a dirty grey.
Today, the streams of tourists are directed along a path, but in return they have the opportunity to enjoy Pamukkale's beauty once again.
conclusion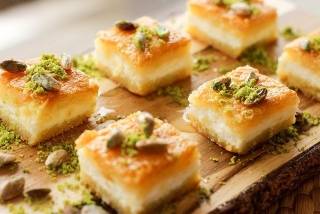 Travellers with a little time on their hands can tour Turkey superbly by hire car.
Since the distances between attractions are quite far, be sure to hire car with all the miles free.
With our handy price comparison you will always find a good deal.