Discover Monastir by Hire Car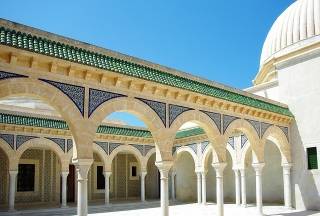 Monastir, with a population of just under 72,000, is a medium-sized city in the south of the Gulf of Hammamet on Tunisia's Mediterranean coast.
It was settled as early as Phoenician and Roman times under the name Ruspina.
Later Monastir was built on the ruins of the ancient city and since 796 the Ribat, a monastic fortress built to protect against the Byzantine Empire, has been the city's landmark.
Sights in Monastir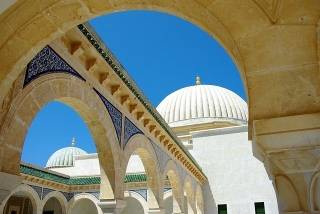 Today, part of the fortress houses a museum with exhibits on local and regional history. However, a tour of Monastir's winding complex with its seemingly endless additions and alterations is worthwhile in itself.
For some, the medieval Ribat may also remind them of the film set of the cult flick "The Life of Brian", which was shot here.
Once you've climbed the fortress, you're treated to a fantastic view of Monastir's Cap and the town itself.
The relatively new marina of Monastir is also picturesque. Mainly frequented by European boats, the marina is also a popular meeting place in the coastal town with its small restaurants.
In the medina, the old town, of Monastir lies the Habib Bourguiba Mosque, lavishly decorated in marble and onyx, dedicated to the Tunisian folk hero and former head of state who reformed Tunisia and opened it to the West.
Leisure in Monastir
Below the ubiquitous Ribat is Monastir's seafront, the palm-lined Avenue de la Corniche, where most of the resort's hotels are located.
From here you have a good view of the town's old fishing port.
With a hire car, it's also well worth taking a detour to Sousse, 20 kilometres away.
hire car price comparison Monastir