Discover Upington by Hire Car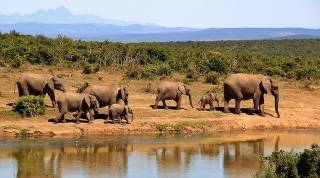 Upington is located in the Northern Cape, 840 metres above sea level, at the foot of the Orange River in South Africa.
Upington, a town of extensive green spaces, with the largest date palm avenue in the southern hemisphere, was formed in the midst of an arid semi-desert landscape by the addition of water from the Orange River.
Vineyards and other crops are grown in the 280 km of fertile irrigated land along the river. In the background of Upington lies the Kalahari Desert. Among the attractions in the village is the "Kalahari Orange Museum".
General information about Upington
For travellers heading towards the Kalahari, Namibia or Botswana by car, Upington is the last place to buy fresh fruits, vegetables and daily necessities.
With a hire car you can make wonderful trips to some national parks in the surrounding area.
Discover the National Parks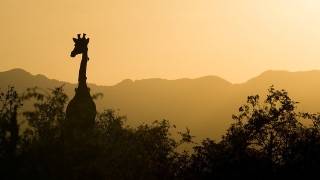 Popular excursion destinations include the "Augrabies National Park", 120 km from Upington, with deep gorges and the Augrabies Waterfalls (60 m deep). 13 km north of Upington is the 5000 ha nature reserve "Spitskop", with gazelles, zebras, wildebeest, dromedaries and ostriches, among others.
One of the highlights of national parks is the 90000 ha "Tswallu Kalahari Nature Reserve" with more than 12000 animals such as sable antelope, roan antelope, rhino and water buffalo.
260 kilometres from Upington, one encounters one of the largest national parks covering 3.6 million hectares, the "Kgalagadi Transfrontier Park", with lions, leopards, antelopes, marine cats and numerous other wild animals, among others.
A popular destination continues to be the "Big Hole" near Kimberley, a 365-metre-deep excavation site of diamonds.
hire car price comparison Upington