Discover Port Elisabeth by Hire Car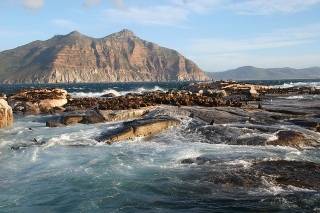 Port Elisabeth, a popular holiday resort in South Africa, is located on the Indian Ocean at Algoa Bay, at the eastern starting point of the Garden Route, 770 km west of Cape Town.
Port Elisabeth is the fourth largest city in South Africa after Johannesburg, Durban and Cape Town. It stretches for 16 km along the coast of the Indian Ocean.
In the coastal area of over 40 km in length, one encounters extensive white beaches, among the well-known sandy beaches are Kings, Humewood, Hobie and Pollock.
Port Elisabeth is a city of winds "the Windy City", on the beaches are ideal conditions for sailing, windsurfing, snorkeling and diving.
Sights in Port Elisabeth
In downtown Port Elisabeth you will encounter a wonderful historic town centre with very well preserved Victorian style houses, the largest opera house in South Africa, town hall, churches, a library and the Boardwalk Casino, an entertainment and shopping area with many restaurants, cafes and bars.
Sights in Port Elisabeth include the harbour, Market Square and City Hall (1885), the Campanile with an observation tower (1923), Donkin Reserve with a stone pyramid and lighthouse (1961), the Oceanarium with a museum complex, Donkin Heritage Trail and Addo Elephant National Park.
Leisure activities in Port Elisabeth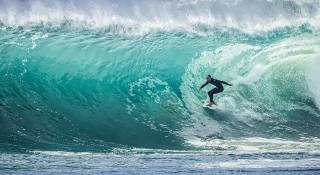 Famous water sports beaches include Kings Beach, Humewood and Summer Beach.
The beach area is also home to most hotels, restaurants, bars, cafes, pubs and a variety of shopping.
Here is also located, among other things, the "Boardwalk" , a huge area for shopping and an amusement mile with a wide range of leisure activities.
hire car price comparison port elizabeth