Discover Plettenberg Bay by Hire Car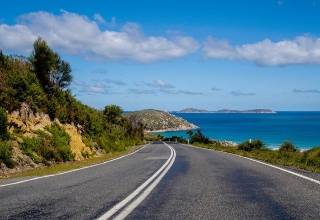 Plettenberg Bay is a small town with gorgeous beaches stretching for tens of kilometres along the vast, picturesque bay of the same name along the Indian Ocean in the Western Cape of South Africa.
Plettenberg Bay was once discovered by Portuguese who gave it the name Bahia Formosa, beautiful bay, which could not have been more apt.
It was given its present name in 1778 after the Dutch governor at the time, Baron von Plettenberg. Plettenberg Bay is an absolute paradise, and not just for nature lovers.
Recreational opportunities in Plettenberg Bay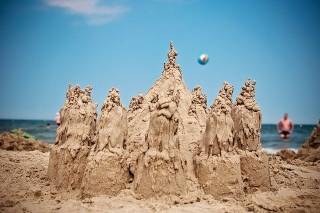 The natural, white sandy beaches are already unique, but what makes a holiday there unforgettable are the numerous whales and dolphins, which can be seen here almost at any time.
Because of its size and spaciousness, the bay around Plettenberg Bay seems to be the ideal playground for the unique marine mammals. But Plettenberg Bay also offers ideal conditions for all other kinds of water sports.
Divers will find interesting areas along the numerous lagoons and the rocky Robberg Peninsula. With a hire car, you should definitely not miss a side trip to the Monkeyland Primate Santuary, about 16 kilometres from Plettenberg Bay.
Nestled in the bizarre and mystical landscape of the tropical rainforest is a reserve of about twelve hectares, where zoologists are trying to reintroduce various species of primates. A rare opportunity to observe monkeys in their natural environment.
Discover the coast
Plettenberg Bay is right on the famous Garden Route, which describes a 300-kilometre stretch of coastline between Mossel Bay and the Paul Sauer Bridge.
The name dates back to the first settlers, who referred to the strip of land as the "garden" because of its beauty.
It ranks as one of the most beautiful areas in South Africa.
hire car price comparison Plettenberg Bay