Discover Johannesburg by Hire Car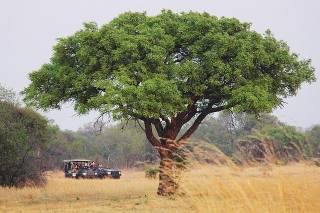 Johannesburg is the capital of Gauteng Province in the Republic of South Africa.
With a population of around 3.3 million, Johannesburg is the largest city in the entire South African region. In fact, just over eight million people live in the metropolitan catchment area.
The city is located in the eastern part of the South African Central Plateau at an average altitude of 1753 meters. Numerous attractions await discovery in Johanneburg.
And also the surrounding countryside is exceedingly charming and can be explored perfectly by hire car. For rental and travel we have compiled a few tips.
Receiving the hire car
You'll find most hire car stations near Terminal E. Just check with the airport information desk. However, be sure to check that your rental company is also located right at the airport.
There are also providers whose station is only near the airport. In this case, you often have to wait a long time for a shuttle to take you to the rental company and lose valuable time.
The right way to insure your hire car
To be on the safe side in case of an accident, be sure to choose comprehensive insurance with no deductible. And when it comes to liability, pay attention to the coverage amount with your rental company.
It should be at least one million euros. If the coverage of your lender seems too low, you have the possibility to provide additional protection with a so-called "traveller policy". Ask your insurance company for advice.
Securing the hire car properly
The crime rate in Johannesburg is unfortunately very high. While driving, lock the vehicle from the inside and close all windows. Also, do not stop at a supposed accident scene to offer assistance.
It is better to inform the police in such a case. You should always park your car in a guarded parking lot. And you should always avoid driving at night.
Choosing the right car
To avoid arousing the covetousness of thieves, you should reach for an inconspicuous car of the simple middle class. Especially in summer, make sure the car has air conditioning.
And think about how much luggage you want to take on the trip, so that there is enough space in the trunk of your hire car. However, if the trip is to be into the wilderness and over unpaved roads, a hire car is the way to go.
hire car price comparison
age limit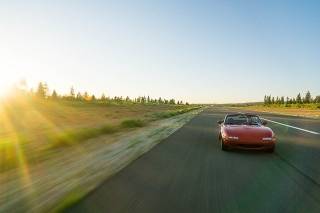 Many rental companies rent cars only to drivers over 21 or charge additional fees for drivers and 25.
Inquire about your rental company's terms and conditions before renting the car.
Accessories
Accessories such as a navigation device can be a great help in foreign countries. Find out before you rent if your rental company also has something like that on offer and make your reservation in good time.
Language barrier
You will hardly have to struggle with language difficulties in South Africa. You can usually get by just fine with English.
Free kilometers
Since you will definitely want to see a lot of the country after your long trip, you should hire car with free kilometers.
Customer Satisfaction Hire Car
Most customers are satisfied with hire car companies in South Africa. The only important thing is to get written confirmation of any damage to the vehicle, such as scratches or dents, when you pick up the car so that you are not held liable for damage you did not cause when you return it.
Vehicle safety
Most hire cars in Johannesburg are in roadworthy condition. Nevertheless, check all the lights before your first drive and also do a little brake test in the rental company's parking lot.
Tank control
Make sure to book with a rental company where you pick up the car with a full tank of gas and return it with a full tank of gas. This is the cleanest and most transparent solution for everyone involved.
Bail
Only book with rental companies that only block the deposit due on your credit card and do not charge it. This way, you avoid having to wait a long time for the deposit to be returned after you return the vehicle.
Sights in and around Johannesburg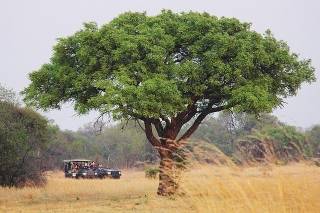 Sterkfontein Caves: The Cradle of Humankind
The first traces of settlement in the Johannesburg region, however, date back much longer.
The oldest remains of human life have been found in the Cradle of Humankind, an area of around 25,000 hectares that is a World Heritage Site.
Their age is estimated at around 3.3 million years. Highlights of these excavations can be seen in the Sterkfontein Caves, which can be easily reached by hire car from Johannesburg.
Carlton Center: Fantastic view
Today, mainly skyscrapers dominate the center of the megacity Johannesburg and especially from the 220-meter-high Carlton Center you have a dreamlike view of the metropolis and its surrounding area. The 270-metre-high Hillbrow Tower, on the other hand, serves as a landmark.
Apartheid Museum: Experience the sad history
In no case, however, should you miss a visit to the Apartheid Museum of Johannesburg.
Although it has an oppressive feel, the facility gives a good overview of the sad part of South Africa's history, particularly the uprisings in the Soweto district in the 1970s.
Suggestion of a round trip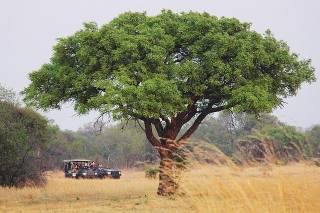 Roodeport: Experience the Gold Rush
A first exit with the hire car could lead you first to Roodepoort. You can be there in twenty minutes.
In Roodepoort, you can be transported to the time of the gold rush in the museum. Roodepoort also owes its wealth and modern architecture to the numerous gold discoveries in the region.
Krugersdorp: railways and wilderness
Continue your journey to Krugersdorp From Roodepoort it will take you half an hour. Once you arrive in Kugersdorp, you can take a little rest from the hustle and bustle of Johannesburg.
In this cosy little town you will find the interesting South African National Railway and Steam Museum.
There you will be transported back in time to when South Africa was conquered by rail and not by hire car. Also worthwhile is the Krugersdorp Game Reserve where you can observe zebras, lions or buffalos.
Magaliesburg: City of Arts and Crafts
Before heading back to Johannesburg after an eventful day, you could stop off in Magaliesburg. This drive also takes just half an hour from Kugersdorp.
There you will find numerous craft shops where you can stock up on souvenirs. A good hour by hire car will now take you to Johannesburg, where you can round off the day.
conclusion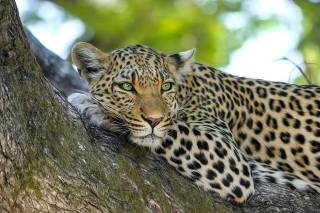 Johannesburg and the surrounding area are easy to tour by hire car. However, you should always exercise caution and also lock the hire car from the inside while driving.
However, despite the somewhat heightened security situation, many travellers are delighted by the diverse Johannesburg and its charming surroundings.
And with our hire car price comparison, you can always find the right car for you at a great price.