Discover Hoedspruit by Hire Car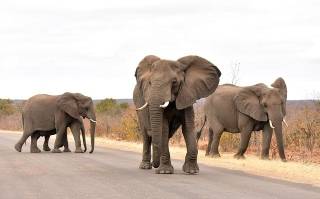 Hoedspruit is located in the Limpopo Province in close proximity to the Klein Drakensberg Mountains in the north of South Africa, the nearest towns being Klaserie and Phalaborwa.
A major tourist centre is located in Kamogelo, 25 kilometres from Hoedspruit.Hoedspruit itself has a number of very nice hotels and holiday villages.
In close proximity to Hoedspruit is the Kruger National Park, park entrances are at Orpen and Phalaborwa among others. The National Park and many other worthwhile destinations can be easily explored by hire car. For rental and travel we have compiled a few tips.
Taking over the hire car
Most travelers in Hoedspruit pick up their hire car at Johannesburg International Airport. From there, you can expect another six and a half hours of driving before you reach Hoedspruit.
In Johannesburg, most hire car stations are located near Terminal E. Just make sure your rental company is there, too.
Because if he only maintains his office near the airport, you may have to wait a long time for a shuttle before you can pick up your hire car.
Choosing the right car
The high crime rate in South Africa makes it advisable to book a hire car that is as small and inconspicuous as possible to avoid attracting criminals in the first place. Since South Africa drives on the left, you should book a car with automatic transmission if possible.
Then you can concentrate fully on the traffic and do not have to search for the gears with your unaccustomed left hand. If you want to visit one of the national parks, you should reach for a four-wheel drive vehicle. This is because many of the roads there are unpaved.
Insuring the car properly
The unfamiliar left-hand traffic and the sometimes speedy driving style of South Africans ensures that an accident can happen quickly. Protect yourself and book a hire car with comprehensive insurance without deductible. With the liability it is important to pay attention to the amount of coverage.
It should be at least one million euros so that you have at least some protection if people are injured in an accident or several vehicles are involved.
If the cover provided by your hire car company seems too low, you have the option of taking out additional cover with a so-called traveller policy. Talk to your insurance company and make sure your policy covers South Africa.
Securing the car properly
To protect yourself from being robbed, always keep the windows closed and lock the car from the inside when driving in South Africa. Never stop in deserted parking lots.
And if you see what you think is an accident, don't pull over, call the police on 10 111. If you do become the victim of a robbery, you should never resist. This is because most criminals have firearms and make use of them.
Hire car prices
Hire car prices in Hoedspruit and in Johannesburg tend to be in the mid-range. You can often get the cheapest deals by booking well in advance of your trip and using our handy price comparison tool.
hire car price comparison Hoedspruit
age limit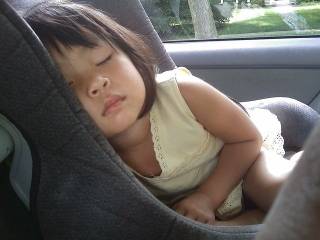 You must be 21 years old to hire a hire car from most rental companies in Hoedspruit or Johannesburg.
And some charge fees if a driver is under 25. Check the terms and conditions of your rental company before booking.
Accessories
Accessories such as a navigation device or child seat must always be ordered separately from your rental company. Make your reservation in good time. Only then can you be sure that the desired equipment is available on the day of the rental.
Free kilometers
When you take that long trip to South Africa, you'll definitely want to see as much of the country as possible. Book a hire car right away with all the kilometres free to enjoy the excursions without any worries.
Free kilometers
Are you planning a beach holiday and only want to use the hire car for excursions in the local area? In this case, you can take out a cheaper rental agreement with limited kilometres. But if you want to explore the whole island, you should definitely make sure to hire car with unlimited kilometers.
Tank control
At most hire car companies in Johannesburg and Hoedspruit, you will receive your car with a full tank of fuel and return it with a full tank of petrol.
As this is a very transparent solution, you should make sure that your rental company does the same. Just keep the last fuel receipt in a safe place, so that when you return the car, you can prove that you filled up for the last time just a short time before.
Bail
If your rental company actually charges the deposit due to your credit card, it can sometimes take longer for the money to be transferred back into your account after the car is returned.
Better book with a rental company that just blocks the amount on your credit card. And make sure your credit line is sufficient to cover the deposit.
Customer Satisfaction Hire Car
Most customers are quite satisfied with the hire car services in Johannesburg and Hoedspruit. Only some find fault with the condition of the vehicles.
Always have damage such as dents or scratches confirmed in writing and keep the document well. Only in this way can you prove when you return the car that it was not you who caused the damage.
Safety Hire Car
Most hire cars in Johannesburg and Hoedspruit are roadworthy, but just not all. Therefore, check all your vehicle's lights before your first drive. Don't forget the indicators and brake lights. Do a little brake test in the parking lot of the rental company.
Check the tread on your tires. And make sure you have spare tyres, warning triangle, high-visibility vests and first-aid kit on board. Then, when you check the air pressure of your tyres at the first service station, the journey can begin.
Sights in Hoedspruit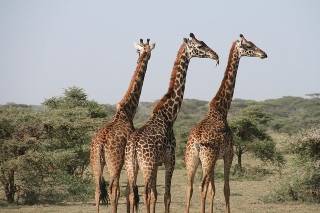 The Monsoon Gallery is a good place to start a sightseeing tour of Hoedspruit and the surrounding area.
There you can admire African handicrafts and stock up on original souvenirs.
The Hoedspruit Endangered Species Centre is also well worth a visit.
There, endangered species such as black rhinos, cheetahs and wild dogs are raised and bred. To finish your stroll, stop by Sleepers Restaurant in the old train station. You can expect authentic cuisine and a quaint atmosphere.
Suggestion for a trip by hire car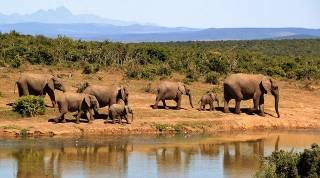 Kruger National Park: the "Big Five" in the wild
A destination unlikely to be missed by any traveller in Hoedspruit.
In just over an hour, you can reach the world-famous Kruger National Park in your hire car.
In one of South Africa's largest national parks, covering some 20,000 square kilometres, you can see rhinos, elephants, buffalo, leopards and lions, the so-called "Big Five", as well as over 140 other mammal species, over 500 bird species and more than 100 reptile species in the wild.
You can drive your own car in the park, but you must strictly follow the instructions of the park management. Violators face heavy fines and park bans. The entrance fee to the national park is 248 Rand. From October to March the entrances are open from 5:30 am. From April to September, you can visit the park from 06:00.
Tzaneen: Quiet place in a charming location
After an adventurous day in the national park, you can relax perfectly in the idyllic Tzaneen. With a hire car you need a good hour and a half for the trip.
In Tzaneen which is surrounded by tea plantations and fields where kiwis, avocados and mangoes ripen.
You can spend a luxurious night if you have reserved a room at the Coach House, located in the south of the city. In the noble ambience of the hotel, you can expect stylish rooms and a perfect service that reads the wishes from the guests' eyes.
Makutsi Safari Farm: pure South Africa
The Makutsi Safari Farm is an ideal place to experience authentic Africa for the next few days.
You can reach it in three quarters of an hour The private lodge is set in the middle of the wilderness, offering amenities such as pools but also the unusual opportunity to spot giraffes, leopards or elephants while looking out of the window of one of the African guesthouses.
The operators offer private safaris that bring you even closer to South Africa's wildlife. Your hire car will take you back to Hoedspruit in just over an hour where you can plan your next excursions.
Conclusion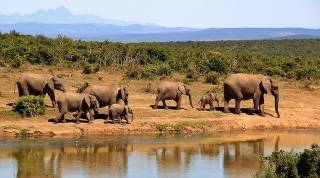 The unspoilt nature all around makes Hoedspruit an ideal location for travelling by hire car.
Numerous destinations are easily accessible and the wildlife takes the breath away even for the well-travelled.
With our handy price comparison, you can quickly find a suitable car at a great price.