Discover George by Hire Car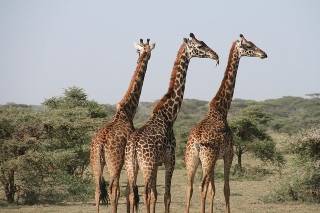 George is a town on the Garden Route, about 330 kilometres west of Port Elizabeth and 430 km east of Cape Town on the Indian Ocean in South Africa.
The romantic resort lies at the foot of the Outeniqua Mountains, which stretch for 150 km along the coast, the highest peak reaching 1370 metres.
There are a variety of accommodation options in George including hotels, bed & breakfasts and cottages.
This makes it a great location to explore the charming surrounding countryside by hire car. For rental and travel we have compiled a few tips.
Taking over the hire car
Most travelers looking to spend their vacation in George pick up their hire car at the airport in Cape Town. You will find numerous hire car companies in the hire car building opposite the terminal.
Before you book your hire car, however, you should make sure that your rental company is also located directly at the airport. If they only have an office nearby, it can take a long time for a shuttle service to get you there.
Booking the right hire car
The high crime rate in South Africa makes it advisable to book as small and inconspicuous a hire car as possible to avoid being targeted by car thieves in the first place.
The best way to master the unusual left-hand traffic in South Africa is to book a car with automatic transmission. Then you can concentrate fully on the traffic without having to search for the gears with your left hand.
Insuring the car properly
In order to enjoy sufficient protection in the event of an accident, you should book a hire car with fully comprehensive insurance with no excess.
When it comes to liability, it is important to make sure that the coverage amount is at least one million euros. Because if people are injured in an accident or several vehicles are involved, it quickly becomes really expensive.
If the sum insured offered by your hire car company seems too low, you have the option of taking out a so-called traveller policy for further protection.
Talk to your insurance company and make sure that the policy they offer you covers South Africa.
Securing the car properly
To give thieves as little chance as possible, you should always close all windows while driving and lock the car from the inside. If you pass what you think is an accident scene, you should not stop, but notify the police immediately.
There is a distinct possibility that the "accident" is just a trap and that the thieves are just waiting for you to get out of the car. The police can be contacted in South Africa on 10 111.
If you do become the victim of a robbery, you should offer the criminals no resistance whatsoever. Most perpetrators are armed and will not hesitate to use force.
Hire car prices
In George, as in Cape Town, hire car prices tend to be in the mid-range. You can often snag a particularly good deal if you reserve the car well in advance of your trip and use our handy price comparison tool.
hire car price comparison George
age limit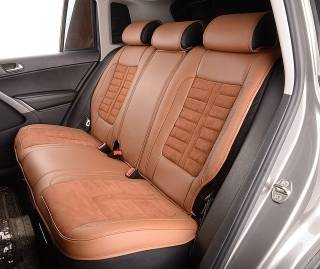 You must be 21 years of age or have held a valid driver's license for at least two years to hire car at most hire car agencies in George and Cape Town.
And drivers younger than 25 will often pay an additional fee. Check your rental company's terms and conditions before booking.
Accessories
Even in the unfamiliar left-hand traffic of South Africa, a navigation device is a valuable aid. You can concentrate fully on the traffic while a friendly voice shows you the way.
You must always order accessories such as a navigation device or child seat separately from your rental company. Make your reservations well in advance to ensure that the items you want are available on the day of your rental.
Free kilometers
There is so much to see around George that you should definitely book a hire car with all kilometres free. This way, you can enjoy your excursions without having to constantly keep an eye on the mileage display of your hire car.
Tank control
With most hire car companies in Cape Town and George, you will be given a car with a full tank of petrol and you will also return the car with a full tank of petrol. Make sure that your rental company does the same. If the car is only handed over with a half-full tank, there are always arguments about the correct level of the tank when returning the car.
Bail
Be sure to find out before renting the car if your hire car company only blocks the deposit on your credit card or actually collects it. In the latter case, it can sometimes take a long time for the money to be returned to your account after the car is returned.
Customer Satisfaction Hire Car
Most customers are very satisfied with the hire car services in Cape Town and George. However, some find fault with the external condition of the vehicles.
Should you discover dents or scratches on your hire car, you must always have them confirmed in writing by your hire car company. This is the only way to ensure that when you return the car, you will not be held liable for any damage that you did not cause.
Safety hire car
Although most rental vehicles in George and Cape Town are perfectly roadworthy, you should still test your hire car's lights before your first trip.
And check that you have a first-aid kit, safety vest and warning triangle in the vehicle. Finally, you can do a short brake test in the parking lot of the rental company. Now the journey can begin.
Sights in George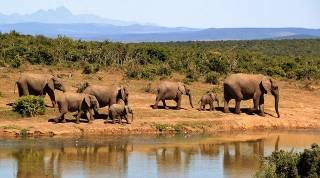 George Museum: experience the city's history
Perhaps start your city stroll at the George Museum. There you can learn about the city's history and admire a collection of old gramophones.
Slave Tree: Dark Past
A reminder of South Africa's dark past is the Slave Tree, which you'll find on York Street.
On the iron chain you can see on the tree, slaves were once tied up before being offered for sale.
Transportation Museum
If you want to learn how people got around South Africa before there were car rentals all over the country, you can now stroll over to the Transport Museum. There you will find old locomotives and railway carriages but also automotive treasures like antique Borgwards.
From the first of September to 30 April, the museum is open from 08:00 to 17:00 Monday to Saturday. From May 1 to August 31, they can visit it from 08:00 to 16:30 Monday to Friday and from 08:00 to 14:00 on Saturday. The entrance fee is 20 rand.
Suggestion for a trip by hire car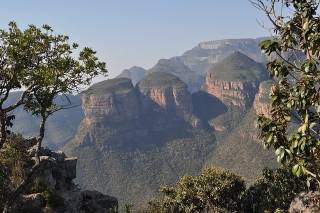 Knysna Elephant Park: Get up close and personal with elephants
You can experience elephants in the wild if you first drive your hire car to Knysna Elephant Park. You'll be there in just over an hour.
At the Elephant Park, you can take part in various tours, feed the elephants and even ride the pachyderms.
For an adventurous elephant ride you have to pay 885 Rand. In summer, one tour departs at 07:00 and the second at 16:00.
During the South African winter months, the tour doesn't start until 07:30 in the morning hours.
Birds of Eden: paradise for bird lovers
Another highlight for nature lovers is Birds of Eden, which you can reach in half an hour by hire car. You'll enter the largest aviary in the world, which spans an area of more than two acres.
At Birds of Eden, you can take an extended walk through the woods and see numerous species of birds such as cranes, ibises and flamingos. The entrance fee is 160 rand. The facility is open daily from 08:00 to 17:00.
Monkeyland: adventurous walk with monkeys
Before you steer the hire car back to George, you'll have a chance to stop by Monkey Land, which is located right next to Birds of Eden. There, you can join a guided tour, balance across a suspension bridge over 100 metres long and, if you're lucky, admire 16 different breeds of monkey.
Monkeyland is open daily from 08:30 to 17:00. The entrance fee is 160 Rand. A drive of one and a half hours now separates you from George. There you can park your hire car and think at leisure where the next tour will take you.
conclusion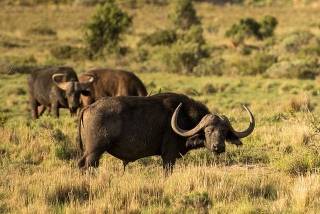 The quiet George is ideally suited for a trip with a hire car. There is plenty to do in the town and the surrounding countryside beckons with numerous delightful destinations.
With our handy price comparison you will always find a suitable hire car at a great price.