Discover Durban by Hire Car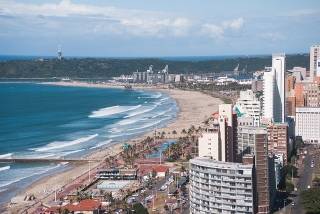 Durban is the largest and most important resort on the east coast of South Africa on the Indian Ocean.
Durban is located in the province of Kwazalu – Natal and is bordered on the east by the Indian Ocean and on the west by the Drakensberg Mountains with mountain peaks over 3000 meters. In the hinterland one encounters savannahs.
In the region of Durban near the city are extensive white picturesque sandy beaches, the sea water of the Indian Ocean is crystal clear and shimmers in different shades of blue.
Besides the beaches, many other destinations are worth a trip. And all are easily accessible by hire car. For rental and travel we have compiled a few tips.
Receiving the hire car
Many rental companies can be found directly at King Shaka International Airport. However, there are also hire car companies whose station is only close to the airport. To avoid waiting for a long time for a shuttle, check if your rental company is located in the airport and where the rental vehicles are located before booking the car.
Choosing the right hire car
If you want to experience South African national parks, you should go for a four-wheel drive vehicle that will keep you safe on unpaved tracks. For all other travel, a mid-range hire car will suffice. As the crime rate is quite high in some regions of South Africa, you should not rent a convertible.
That's easier for car thieves to crack. You will master the unfamiliar left-hand traffic more easily if you reserve a car with automatic transmission. Then you don't have to pay attention to the gear shift.
Hire car prices
In Durban, hire cars are usually available for little money. But if the offer is too cheap, you should carefully study the rental conditions. Often there are hidden costs that have to be paid on the spot and make the cheap hire car expensive in the end.
In our price comparison you will find in the category "Excellent offer" the car that has the best price-performance ratio in our eyes.
hire car price comparison Durban
Insurance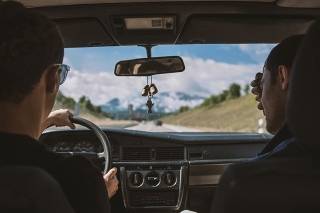 Left-hand traffic, game changes and rugged driving by locals mean that accidents can happen quickly in South Africa.
Safeguard yourself and book fully comprehensive insurance with no excess.
When it comes to liability insurance, make sure that the sum insured is at least one million euros.
If the amount with your lender seems too low, you should ensure additional protection with a so-called traveller policy.
age limit
If you are under 21 years of age, you will not be able to get a hire car in Durban from very few rental companies. Some even require the driver to be at least 23 years as.
And still others charge an extra fee for drivers under 25. Check out your rental company's terms before you rent.
International driving license
In South Africa, you will need an international driver's license, which you will present along with your national driver's license.
Accessories
You must always reserve accessories such as a roof tent or a GPS separately. This is the only way to ensure that the items you want will be available on the day you pick up your vehicle.
Free kilometers
South Africa is a vast country. If you want to explore more than just the immediate area around Durban, you should book a car with unlimited kilometres.
Customer Satisfaction Hire Car
Some customers complain that when they returned the vehicle, they found fault with dents or scratches that they had not caused at all. Check the car carefully when you pick it up and get written confirmation of any damage to the vehicle. This will save you trouble when you return the car.
Safety hire car
At Durban, you can usually expect to get a roadworthy car. However, exceptions always prove the rule, so be sure to test your lights and brakes before your first drive.
Bail
Make sure to book with a rental company that only blocks the deposit on your credit card and does not collect it. This way, you avoid having to wait a long time for your money after returning the car.
Security
South Africa has a high crime rate. Although Durban is considered comparatively safe you should definitely keep all doors and windows locked even while driving your hire car. And when you park the car, preferably in a gated parking area, don't leave any items in the car.
Sights in Durban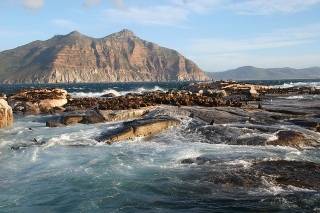 Shark protection on the beach
The beaches are protected against sharks by nets, and there are plenty of Zambezi sharks and tiger sharks in the region.
Popular water sports include surfing, kitesurfing and boogie boarding.
A beachfront promenade runs along the beach where hotels, holiday apartment buildings, restaurants, cafes, bars and shopping centres, among others, are lined up.
Lively cultural metropolis
Durban, as the second largest city in South Africa, has a variety of attractions to offer. Hieru include the largest port in South Africa.
At the harbour is the cultural centre "Bat Centre" with a variety of art studios featuring South African art and an African cultural restaurant.
At the "Natural Science Museum" in Town Hall you can see a natural history collection with contemporary African art. Other significant museums include the "National Maritime Museum" and the "Local History Museum".
Mulitculti in the city
In the city centre, there are important mosques and temples, including the largest mosque in the southern hemisphere "Juma Mosque", the "Hare Krishna Temple" and the "Alayam Hindu Temple".
Visitor attractions in Durban include the "Shaka Marine World" Aquarium, one of the largest aquariums in the world.
Relaxation and shopping
Other popular attractions are the Botanical Gardens and the "Fitzsimmons Snake Park". It is also worth shopping in Durban, there are many shopping centres and wonderful bazaars, including Victoria Street and the Indian Market.
Suggestion of a round trip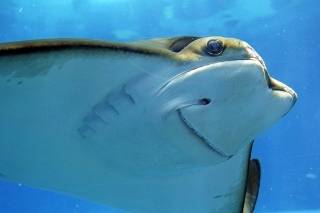 KwaZulu-Natal Sharks Board: Get up close and personal with sharks
If you're lucky, you'll get to see sharks and dolphins when you take a trip by boat with the KwaZulu-Natal Sharks Board.
You'll also get to see a shark-themed audio show where you'll learn a lot about the often unfairly maligned ocean predator.
The drive by hire car takes less than half an hour. The KwaZulu-Natal Sharks Board is open from 09:00 to 14:00 from Tuesday to Thursday. On the first Sunday of the month, you can also visit it from 13:00 to 16:00.
The entrance fee is 45 rand. However, you will have to get up much earlier for the boat trip. The boat leaves William's Wharf at 06:30. You need to call 082 403 9206 to book for the trip. The cost is 300 rand per person.
Valley of a Thousand Hills: Meeting the Zulus
Next destination on the tour could be the Valley of a Thousand Hills. It will take you just under an hour to drive there. In the "Valley of a Thousand Hills" you can still see Zulu people living in traditional huts.
Back to Durban you will arrive in just under an hour. There you can safely park the hire car and plan the next round trip in a café or restaurant.
conclusion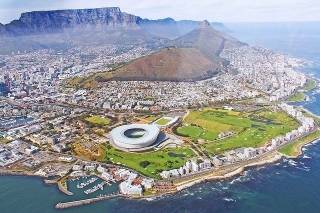 Durban is a good starting point for a trip by hire car.
The city is considered relatively safe and many worthwhile destinations are not too far away.
And with our price comparison you will always find a cheap hire car deal.