Discover Bloemfontein by Hire Car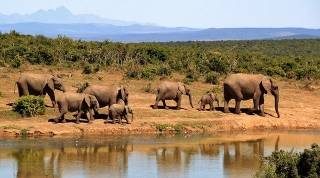 Bloemfontein is the sixth largest city in South Africa with an area of 46,550 ha, the capital of the Free State province and the seat of the Supreme Court of South Africa.
It is situated 1395 metres above sea level and in the interior of the state.
Numerous historic buildings, a magnificent park and diverse entertainment options make Bloemfontein a worthwhile destination.
And the charming surrounding countryside is best explored by hire car. We have put together a few tips for rental and travel.
Taking over the hire car
At Bloemfontein Airport, you will find numerous hire car agencies right in the terminal. Before you book a hire car, just make sure that your rental company is also there. After all, if it is only located near the airport, you may have to wait a long time for a shuttle to take you there.
Booking the right hire car
The crime rate in South Africa is relatively high. Some thieves are also not afraid of armed robberies. Don't even give the criminals the idea that there is something to be taken from you and hire car that is as small and inconspicuous as possible.
You'll make your trip a lot easier if you book a car with automatic transmission. Then you can fully concentrate on the unfamiliar left-hand traffic and do not have to search for the gears with your left hand. Because in a South African hire car the driver sits on the right side.
Insuring the car properly
To enjoy sufficient insurance cover in the event of an accident, you should book a car with fully comprehensive insurance without excess. For third party liability, it is important to pay attention to the amount of coverage.
They should be at least one million euros. Because if people are injured in an accident or several vehicles are involved, high costs quickly arise.
Securing the car properly
When driving, be sure to lock all the doors and also close the windows to avoid giving thieves a chance to reach into the car in the first place.
Under no circumstances should you stop at deserted parking lots where there are no cars or very few cars. And don't stop at a supposed accident scene either, even if people try to get you to stop by waving.
Many times drivers in South Africa have paid for their helpfulness with the loss of their belongings or even with their lives.
If you pass the scene of an accident, you should immediately drive to the nearest police station and notify the officers. Or, you can call the police on your cell phone. You can reach the police by calling 10 111. Also, always make sure to reach your hotel before nightfall.
Hire car prices
Hire car prices in Bloemfontein tend to be in the mid-range. You can often get the cheapest deals by booking well in advance of your trip and using our convenient price comparison tool.
hire car price comparison Bloemfontein
age limit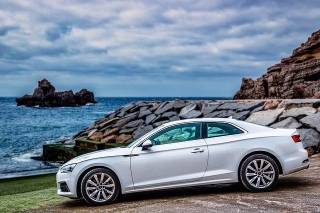 From the age of 18 you can get a car from many hire car companies in Bloemfontein.
However, drivers younger than 24 are often charged an additional fee.
Be sure to check the terms and conditions of your rental company before booking your car.
Accessories
If you need accessories such as a navigation device or child seat, you must always order these separately from your rental company. Make a reservation well in advance to ensure that the equipment you want is available on the day you pick up your car.
Free kilometers
Even if you only want to see a part of South Africa, you will cover a lot of kilometres in a hire car. It's best to book a car with all kilometres free so you can enjoy the trip without any worries.
Tank control
Make sure to book with a rental company where you pick up the car with a full tank of gas and return it with a full tank of gas. This is always the fairest and cleanest solution.
Bail
Before you book the car, you should also find out if your hire car company only blocks the deposit due on your credit card. After all, if the money is actually collected, it can take a long time for the hire car company to transfer the money back to your account after you return the car.
Customer Satisfaction Hire Car
Although most customers are exceptionally satisfied with hire car services in Bloemfontein, you should still inspect your hire car carefully and get written confirmation of even minor defects such as dents or scratches.
This is the only way to avoid being held liable for damage you didn't cause when you return the car.
Safety hire car
As a rule, hire cars in Bloemfontein are absolutely safe for traffic. However, as there can be exceptions, you should test your car's lights before your first drive.
Also check that you have a high-visibility vest, warning triangle and first-aid kit in the car. And do a quick brake test while still in the parking lot of your hire car.
Sights in Bloemfontein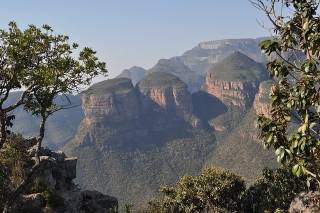 National Museum: Important Fossils
The National Museum is a good starting point for a city tour. There you will find a fossil collection that is one of the largest in the world.
A special find was discovered just 50 kilometres from Belloemfontein. It is the skull of a man who lived about 40,000 years ago.
But at the museum you can also discover street scenes that give you an idea of life in the town at the end of the 19th century.
The museum is open from 08:00 to 17:00 from Monday to Friday. On Saturday, you can visit it from 10:00 am to 5:00 pm.
And on Sunday, the exhibition opens 12:00pm. Admission costs five rand.
Freshford House Museum: the life of the bourgeoisie
Also dedicated to everyday life is the exhibition at Freshford House Museum. It shows how luxuriously the wealthy bourgeoisie once lived in Bloemfontein.
Fittingly for the exhibition, the museum is housed in a house built in 1897.
The Freshford House Museum is open Monday to Friday from 10:00 to 13:00. On weekends, you can visit it from 2:00 pm to 5:00 pm. The entrance fee is 10 rands.
Hamilton Park: Magnificent Orchids
Before you turn your back on the city to explore Bloemfontein's surroundings in a hire car, check out Hamilton Park.
There you will find the Orchid House, where you can admire more than 3,000 different species. Artificial waterfalls and small ponds provide the appropriate tropical ambience.
Suggestion for a trip by hire car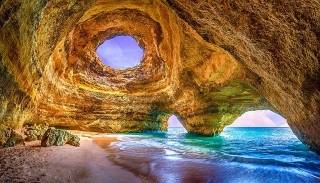 Maria Moroka Nationa Park: Experience the Wilderness
First, you could steer the hire car to Maria Moroka National Park.
You'll be there in about an hour. In the national park, you can spot zebra, springbok and antelope on two hiking trails.
The more beautiful trail is the Eland Hiking Trail. You should allow four to five hours for the hike.
Philippolis: Journey to the past
Continue the journey in a little over three and a half hours to Philippolis. The town was founded back in 1823, making it the oldest town in the Free State. To this day, Philippolis has retained the charm of times gone by. You can learn a lot about the history of the region by visiting the Transgariep Museum.
The museum is open Monday through Friday from 10:00 am to 12:00 pm. In Philippolis, you can also stay at a particularly original hotel. In the Old Jail, built in 1872, the cells have been converted into guest rooms. However, guests do not have to do without modern comforts.
Jagersfontein: On the trail of the diamond rush
Before you drive back to Bloemfontein in your hire car, you can make a stop in Jagersfontein. The drive will take you about an hour and a half. Jagersfontein was founded in 1871 after diemans were found in the area.
The Open Mine Museum brings back to life the days when diamond miners settled the town. But the town itself also still exudes plenty of historic flair. A drive of just under two hours now separates you from Bloemfontein, where you can review the impressions of your hire car trip.
conclusion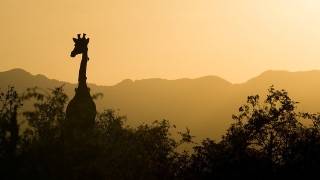 Bloemfontein is a great place to travel by hire car.
There is plenty to see in the town, and the surrounding countryside offers many delightful destinations that are easily reached by hire car.
Our handy price comparison will help you find a suitable car at a great price.