Experience South Africa by Hire Car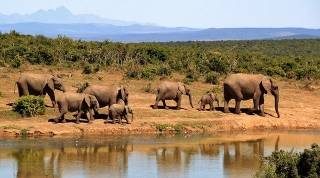 You love vibrant cities, but also want to relax on the beach on vacation?
You value a diverse cultural offering, but also have a desire to observe wild animals in untouched nature? Welcome to South Africa!
Few countries offer travellers such a variety of options as the country at the Cape of Good Hope, situated between the Atlantic Ocean and the Indian Ocean.
And the full range of South Africa is best explored by hire car. For rental and travel we have compiled a few tips.
Taking over the hire car
Most travelers arrive in South Africa by plane, landing in Johannesburg, Cape Town or Durban. In Johannesburg, most rental agencies are located near Terminal E. In Cape Town, the hire car company building is across the street from the terminal.
And in Durban, you will also find many rental companies right by the terminal. Before booking the car, however, you should make sure that you have chosen a rental company whose office is located in the airport. After all, if the station is only close to the airport, you may have to wait a long time for a shuttle to take you there after a long journey.
Choosing the right hire car
If you only want to move around the cities and along the coast, you can go for a mid-range car, which will allow you to cover longer distances comfortably. However, if you also want to go to the national parks, an SUV is recommended so that you can always get through without any problems.
Since South Africa has left-hand traffic, we recommend booking a car with automatic transmission. Then you don't have to shift gears with your unaccustomed left hand and can concentrate fully on the traffic. You can find tips on driving with automatic vehicles in our special.
Securing the car properly
In South Africa, the crime rate is high. Even while driving, make sure your hire car is locked from the inside and also close all windows. When you park the car, never leave valuables in the car. And don't stop at deserted rest areas where there may only be one or two cars.
If you see a car that has broken down, you should never pull over and offer to help. The supposed breakdown victims could be criminals. Drive to the nearest police station and inform the officers.
Insuring the car properly
Wild changes, the unfamiliar left-hand traffic and turbulent road traffic in the cities ensure that an accident can happen quickly in South Africa. Cover yourself and hire a car with fully comprehensive insurance. For third-party liability, it is important to make sure that the sum insured is at least one million euros.
If people are injured in an accident or if several vehicles are involved, it quickly becomes very expensive. If the insurance cover of your rental company seems to be too low, you have the possibility to take out a traveller policy for further protection. Talk to your insurance company and take out a traveller policy that also covers South Africa.
Hire car prices
Hire cars in South Africa are often available at cheap rates. The cheapest way to drive is usually to book your hire car well in advance and use our price comparison.
hire car price comparison South Africa
age limit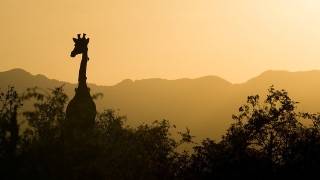 Some rental companies charge an additional fee if the driver is younger than 23. Others do not rent vehicles at all to drivers under 23.
Inquire about your rental company's terms before driving.
Accessories
Even in unfamiliar left-hand traffic, you will appreciate having a navigation device to show you the way. You must always order this and other accessories separately from your rental company.
Make your reservations well in advance so that the items you want are available at the rental station on the day you pick up your vehicle.
Tank control
Most rental companies in South Africa will drop off cars with a full tank of petrol and take you back with a full tank of petrol Keep the receipt from the petrol station to prove that you finally filled up the car just before returning it.
Free kilometers
In South Africa, you will drive countless kilometres in a hire car to experience the beauty of the country. Therefore, make sure you book a car where all the kilometres are free.
Bail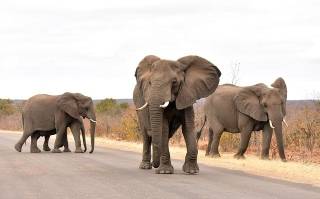 Your best bet is to book with a rental company that only blocks the deposit on your credit card and releases it immediately after you return the car.
Because if the provider actually debits the money, it can sometimes take a long time for them to transfer it back to your account.
Customer Satisfaction Hire Car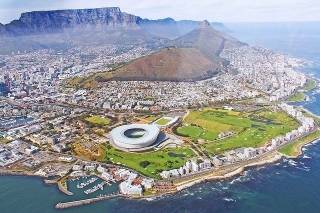 Most customers are satisfied with the hire car stations in South Africa.
Only some complain that not all damage to the vehicle appeared in the defects report.
Examine your vehicle closely and insist that all defects are noted.
There are also complaints about rental companies demanding such a large deposit that it exceeds the credit card's limit.
The renter is then coerced into taking out additional insurance to lower the amount of the deposit. Before renting, read the rental conditions carefully and also study the customer reviews on this portal to avoid booking with such a rental company.