Exploring Serbia by Hire Car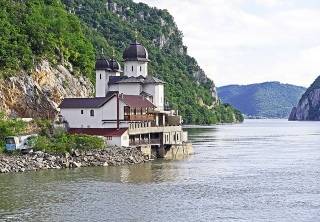 Scenic Serbia, which is mainly characterized by the course of the Danube River, is extremely appealing and many destinations are ideal to reach with a hire car.
Here you will find vast plains, hidden monasteries, picturesque castles and lively cities. For booking and travel by hire car, we have compiled a few tips.
Taking over the hire car
Most travelers pick up their hire car at the airport in Belgrade. You will find numerous hire car agencies in the arrivals hall of Terminal 2. Before you book your hire car, just make sure that your rental agency is there as well.
If their station is only nearby, you may have to wait a long time for a shuttle before you can pick up the keys to your hire car.
Taking the right hire car
Since the car theft rate in Serbia is relatively high, you should take a hire car that is as small and inconspicuous as possible. That way, you won't arouse the thieves' desires in the first place.
Securing the car properly
For the same reason, always park your hire car in a gated parking area and don't leave any valuables visible in the car.
Insuring the car properly
Many Serbs maintain a sporty driving style. An accident can happen quickly there. Protect yourself and book a car with fully comprehensive insurance without excess. With liability insurance, it is important to pay attention to the amount of coverage. It should be at least one million euros.
Because if people are injured in an accident or in a pile-up, you will quickly incur high costs without sufficient insurance cover. If your rental company's coverage does not seem sufficient, you have the option of taking out a so-called Majorca policy for further protection. Let your insurance company advise you.
Hire car prices
Hire car prices in Serbia are in the medium range. You can usually get the cheapest deals by booking well in advance of your trip and using our handy price comparison tool.
hire car price comparison Serbia
age limit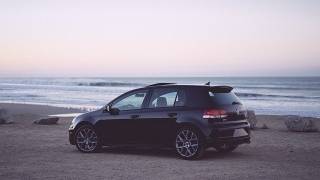 As in many other countries, you must be at least 21 years old to hire car from almost all hire car agencies in Serbia.
Drivers who are older than 75 will also go empty-handed with numerous hire car companies. And drivers younger than 25 are often charged an additional fee.
You can usually find your rental company's conditions in the rental terms and conditions.
Accessories
Accessories such as a navigation device or child seat must always be ordered separately from your Serbian hire car company. Make a reservation well in advance to ensure that the equipment you want is available on the day of the rental.
Language barrier
Not all staff at hire car stations in Serbia speak good English. To avoid communication problems, make a note of the phone number of the Serbian head office of your hire car company. With a bit of luck, you will find a staff member there who can interpret.
Free kilometers
In order to enjoy your trip through Serbia without any worries, you should book a hire car with all kilometers free.
Remember the tank regulation
With most hire car companies in Serbia, you will receive a car with a full tank of gas and return the vehicle with a full tank. Just make sure you keep the last fuel receipt to prove that you actually filled up your car for the last time just before returning it.
Bail
Before you rent the car, try to find out if your hire car company only blocks the deposit due on your credit card or actually collects it. If the amount is debited, you may have to wait a long time for your rental company to transfer the money back to your account after you return the car.
Before you travel, you should also check whether your card's credit limit is sufficient to pay the deposit.
Customer Satisfaction Hire Car
Most customers are extremely satisfied with the hire car in Serbia. Only longer waiting times at the hire car stations are sometimes criticized. So plan enough time when returning the car to avoid missing the plane.
Safety Hire Car
In Serbia, you can usually expect to get a roadworthy car. Nevertheless, you should test your car's lights and do a brake test before your first drive. First-aid kit, warning triangle, high-visibility vest and tow rope or tow bar are essential to have in your hire car.
And take a close look at the car from the outside. If you notice defects such as scratches or dents, you should have them confirmed in writing in a protocol. This is the only way to avoid being held liable for damage you didn't cause after you return the car.
Traffic rules Serbia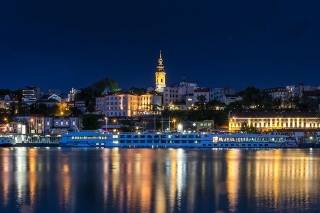 General:
Serbia has a well-developed road network with well-maintained highways, many of which are toll roads.
However, some of the country roads are in quite poor condition and are characterized by tight curves.
Overtaking here is often announced by honking the horn, although this is forbidden in residential areas.
Carrying fuel in canisters is prohibited, so fill up in good time.
Driving licence:
An international driving licence is not required in Serbia.
Promille limit:
The 0.3 promille limit applies in Serbia.
Fine:
Alcohol driving: from 65 euros
Speeding: from 25 euros
Telling without a hands-free device: 20 euros
Red light: from 65 euros
Overtaking ban disregarded: from 25 euros
Parking ban: from 25 euros
Talking on the phone in the car is only allowed with a suitable hands-free device. A violation of this rule can be very expensive.
Other:
Similar traffic rules apply as everywhere in Europe. The speed limits are 50 km/h in cities. Outside built-up areas, 80 / 100km/h is allowed and 120 km/h on expressways and motorways.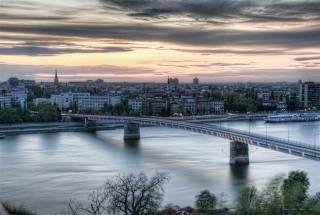 Belgrade: The capital has a lot to offer
The journey begins in Belgrade, the country's capital. Just over one million inhabitants live in the metropolis, which lies on the banks of the Danube and Sava rivers.
The old town in particular is well worth a visit. Here the fortress is worth a visit. The first construction phases date back to the 15th century, but the fortress only acquired its current dimensions through additions in the 17th and 18th centuries.
In the mighty complex, the past comes alive again. After the tour, you can stroll down ul. Knez Mihajlova. More than a kilometre long, the pedestrian street is flanked by beautiful 17th and 18th century houses. Countless shops give you the opportunity to shop to your heart's content.
Afterwards, you can still visit the National Museum, which provides an interesting insight into Serbian history. But now it's time to turn your back on old Belgrade.
Break out into the newer parts of the city and go exploring. As you observe the locals here and indulge in your first Serbian meal at a restaurant, you'll quickly develop a sense of the city's pulse.
Sombor: Idyllic town
Continue your journey to Sombor, a charming town near the border with Hungary. In about three hours you will be there. After the hustle and bustle of Belgrade, a more tranquil life awaits you here. In the former capital of the Bačka, you can stroll along a magnificent boulevard.
Small cafés everywhere tempt you to take a break, and there are many original pubs to discover, especially in the side streets. If you want to spend the night in Sombor, we recommend the charming Hotel Andric. It is lovingly decorated, the rooms offer plenty of comfort and the breakfast is second to none in Sombor.
Subotica: Almost like Hungary
The next morning you set off for Subotica. The drive leads through endless corn fields and takes about an hour. No mountain obstructs the clear view. In Subotica you will feel a bit like in Hungary. Many of the inhabitants are from the neighbouring country.
The architectural style is also predominantly Hungarian Secessionist. Visit the museum and climb the tower to the observatory. From here you have a breathtaking distant view. Afterwards, the church of the Franciscan monastery is worth the visit.
It is the oldest building in the city and was consecrated in 1736. You should also not miss the pedestrian zone with many worth seeing buildings from the 19th century.
Novi Sad: Magnificent Old Town and Mighty Festivals
Novi Sad is the last stop on your road trip and is reached in just over an hour. With a magnificent old town, the second largest city in Serbia attracts visitors. Large parts of the old town are pedestrian zones, so you can stroll at your leisure.
Visit the large synagogue, built at the end of the 19th century. Nearby, you'll find the Serbian Orthodox Church of the Ascension, which is also worth the visit.
Here you can expect a magnificent interior in Baroque style. You will also be impressed by the fortress. The complex, built between 1692 and 1780, covers an area of 112 hectares.
After your sightseeing, you can then return to the old town. You're sure to find a nice seat at one of the many restaurants. While you wait for your meal, you can plan the next stops on your road trip through Serbia at your leisure.
Conclusion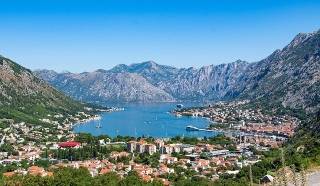 If you have a little time, the best way to travel Serbia is by hire car. Many roads are well maintained and almost all destinations can be easily reached by car.
With our practical price comparison, you will always find the right hire car at attractive conditions.