Exploring Russia by Hire Car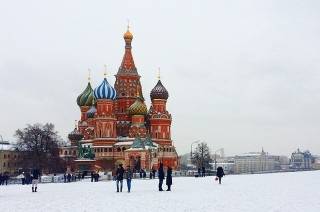 Russia is huge and terra incognita for many. Most people travel the country in the tourist group and rattle off the same destinations over and over again.
So they miss the unknown Russia, off the tourist track. This is best explored by hire car.
To help you rent and drive, we've put together a few tips
Taking over the hire car
Most travelers arrive in Russia through the St. Petersburg and Moscow airports. In St. Petersburg, you will find many hire car agencies on the first floor of the arrivals hall. At Domodedovo Airport in Moscow, hire car agencies are also located on the first floor of the arrivals hall.
And at Sheremetyevo Airport in Moscow, there are also a few hire car agencies located in the arrivals terminal. Before you hire car, just make sure that your rental company is also located right at the airport. After all, if they only maintain their office near the airport, you may have to wait a long time for a shuttle to take you to your hire car.
Booking the right hire car
Your travel plans will determine which hire car to choose. If you want to explore the country's cities on well-maintained roads, you should go for a large sedan to cover the vast distances in Russia in comfort.
However, if the journey takes you to rural areas where road improvements often leave much to be desired, an SUV with four-wheel drive may be a better choice.
Hire car prices
Booking a hire car in Russia is quite an expensive pleasure. You can often get particularly good deals if you book the car well in advance of your trip and use our handy price comparison tool.
hire car price comparison Russia
Insuring the car properly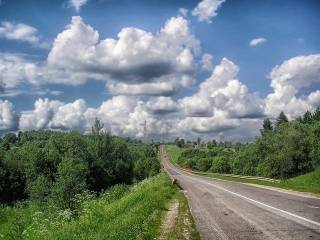 In Russia, many drivers are extremely reckless. An accident can happen quickly there.
Safeguard yourself and book a car with fully comprehensive insurance without excess. In addition, you should make sure that the coverage of the liability is at least one million euros.
Because if people are injured in an accident or several vehicles are involved, it can quickly become very expensive.
If the cover provided by your rental company seems too low, you have the option of taking out a so-called traveller policy to provide further protection.
Talk to your insurance company and make sure that the traveller policy also covers Russia.
age limit
You must be 21 years old to hire car from virtually all hire car companies in Russia. And some won't hire car to drivers older than 65.
Drivers younger than 25 are often charged an additional fee. Check the rental company's terms and conditions before booking your hire car.
Accessories
In the vastness of Russia, a navigation device can serve you well. And in the Russian winter, there's no getting around on many roads without snow chains.
Reserve the accessories you want well in advance so that they are available at your station when you pick up the car.
Language barrier
In Russia, it is quite possible that employees of a hire car station do not speak English. If you have written down the phone number of your rental company's Russian headquarters before your trip, you can try asking them for translation help.
Free kilometers
Russia is so huge that even if you only want to see part of the country, you should book a hire car with free kilometres.
If you want to drive from Moscow to Magadan, for example, you'll have to cover over 10,000 kilometres.
Remember the tank regulation
As a rule, you will receive your hire car in Russia with a full tank of fuel and you will also return it with a full tank. Keep the last fuel receipt in a safe place to prove that you filled up your car just before returning it.
Bail
Be sure to find out if your hire car company will only block the deposit amount on your credit card before you rent.
Because if the money is actually charged, it sometimes takes longer for the money to be transferred back to your account after you return the car.
Customer Satisfaction Hire Car
Most customers are generally satisfied with hire car services in Russia. However, some complain about long waiting times at the hire car counter.
Allow plenty of time, especially when returning the car, to avoid missing the plane that will take you home.
Safety hire car
Although most hire cars in Russia are quite roadworthy, there can always be an exception. Therefore, test the complete lighting of the car before the first trip and do a small brake test in the parking lot of your rental company.
In addition, inspect the car for scratches and dents and have all damages confirmed in a defect report. This way, when you return the car, you can prove that you are not responsible for any external defects.
Traffic rules Russia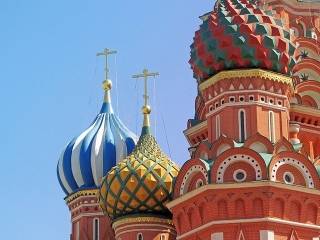 General:
Roads are rather poor in Russia apart from the motorways and regional roads in the immediate vicinity of cities. Furthermore, all road signs are in Cyrillic.
Every opportunity to fill up with petrol should be taken. While diesel is available almost everywhere, petrol is not offered everywhere.
Also, carry fire extinguishers and spare bulbs. In case of breakdowns or accidents, the police must be notified. Vehicles with flashing lights must always be allowed to overtake.
Driving licence:
An international driving licence is required.
Promille limit:
The 0.0 promille limit applies.
Fines:
There is little uniformity for fines and the police are considered corrupt. Normally, no fines higher than 100 rubles may be collected immediately. However, if the demand is only marginally higher, one should not argue.
Other:
Similar traffic rules apply as everywhere in Europe. The speed limits are 60 km/h in cities, in residential areas also 20 km/h. Outside built-up areas may be driven 90, on highways and motorways 100 km/h. Lights are compulsory on roads outside built-up areas.
Suggestion for a trip by hire car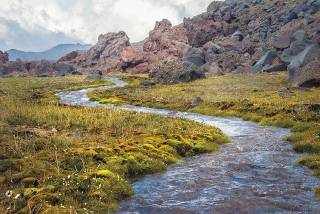 Moscow: Modern Capital with Rich History
The journey begins in Moscow. The country's capital is home to over 11 million residents. Begin your tour at the Kremlin, the center of power in Russia.
Princes and tsars resided here before St Petersburg became the capital of the Russian Empire in 1721. Since 1918, the Kremlin has once again been the seat of government.
The scale of the structure will impress you. Already the Kremlin wall, which surrounds the area, is of enormous size. It measures 2,235 metres in length. It is up to 19 meters high and 6.5 meters thick.
You should allow half a day to visit the site and join a guided group. This way you will learn the most about the rich history of this structure.
After that, you can pay a visit to the Lenin Mausoleum. Like Snow White, the revolutionary leader lies here in a glass coffin and can be viewed. You should also definitely have seen the state armoury.
Here you will find the Tsar's treasure, Catherine the Great's coronation robe, Ivan the Terrible's ivory throne and countless treasures more. You can spend weeks in Moscow, but you will still only ever have seen a fraction of the sights.
But the best impression of the city comes to those who put aside the guidebook and simply let themselves drift. Get off the tourist trails and stroll through unfamiliar streets.
Discover dishes unfamiliar to you in a restaurant. Drink your first Russian vodka in a bar and strike up a conversation with the locals. This is how you get to know today's Moscow.
Yaroslavl: One of Russia's most beautiful cities
At some point, the journey continues and it takes you straight to Yaroslavl. Although the town is only 265 kilometres from Moscow, you should allow five hours of pure driving time due to the road and traffic conditions. But it is worth it, because one of the most beautiful cities in Russia awaits you in Yaroslavl.
It is not for nothing that the old town has been a UNESCO World Heritage Site since 2005. First visit the magnificent monastery, which was founded as early as the 12th century and subsequently expanded again and again. The oldest still preserved part of the monastery is the Christ Declaration Cathedral which was built between 1505 and 1516.
In the interior you can see an imposing scene of the Last Judgement, which covers almost the entire west wall. Afterwards, you'll still have the chance to stroll through the old town and perhaps pay a visit to the Prophet Elijah Church, which stands out for its magnificent murals.
Yaroslavl also has no shortage of good restaurants. Visit the Poplawok. First-class Russian specialties are offered here in a dignified atmosphere.
Rybinsk: town with gigantic reservoir
You only have to drive another 80 kilometres to get to the last stop on this road trip. Rybinsk is an old port town and is located directly on the Volga River. There is also a gigantic reservoir, with an area of almost 5,000 square meters, to see here. It was built in the young years of the Soviet Union. 130,000 people lost their homes as a result.
Today there is a museum commemorating the flooded places. Now, if you are looking for a good hotel after a busy day, you should choose the Mercure Korprino Bay. It is located a little outside the town on the shore of the lake and offers pleasant comfort.