Réunion – A dream by hire car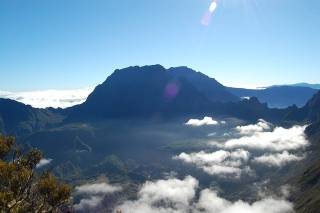 A gorgeous coastline with great beaches, lively towns and a hinterland full of natural beauty make Reunion a wonderful destination for hire car.
We want to help you book the hire car and on the trip and have put together a few tips.
Taking over the hire car
Numerous hire car companies can be found at Reunion International Airport outside the arrivals terminal. Just make sure your hire car company is there as well.
If they only have their office near the airport, it can sometimes take a long time for a shuttle to take you there.
Booking the right hire car
On the narrow and winding roads of Reunion, the best way to get around is with a small and manoeuvrable vehicle. Just make sure that the car has air conditioning so that you can enjoy the drive without worry even in high temperatures.
Hire car prices
For the most part, hire car prices in Reúnion are in the mid-range. However, in some places, like St. Pierre, they sometimes charge significantly more.
The cheapest way to drive is usually to book well in advance of your trip and use our handy price comparison.
hire car price comparison Reunion
Insuring the car properly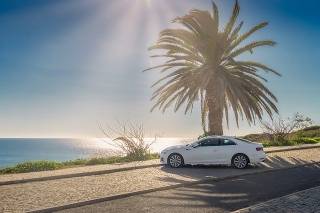 Narrow and sometimes poorly constructed roads ensure that an accident can easily happen in Réunion.
Safeguard yourself and book a hire car with comprehensive insurance without excess. With the liability, you should pay attention to the amount of coverage.
It should be at least one million euros, so that you still enjoy some protection if several vehicles are damaged or people are injured in an accident.
If the coverage amount of your rental company does not seem sufficient, you can additionally protect yourself with a so-called Mallorca policy. Let your insurance company advise you.
age limit
21 years of age or at least two years in possession of a valid driver's license is required to hire car at almost all hire car agencies in Reunion.
And drivers younger than 25 are often charged a further fee. Check with your hire car company's terms and conditions before renting.
Accessories
Accessories such as navigation equipment or child seats must always be ordered specifically from your hire car company. Make a reservation in good time so that the desired equipment is available on the day of the rental.
Language barrier
If you speak French well, you will have no problems in Reunion. English-speaking staff, on the other hand, are sometimes not to be found in the rental stations.
Make a note of the phone number of the French head office of your rental company so that you can ask them for translation help if necessary.
Free kilometers
Although Reunion may seem small and uncluttered at first, you'll be covering a lot of miles in a hire car to explore the beauty of the island. So dear book a car with all the kilometres free.
Bail
Be careful to book with a rental company that only blocks the deposit on your credit card. This is because if the money is collected, it can take a long time for the amount to be returned to your account once the car is returned.
Customer Satisfaction Hire Car
Most customers are very satisfied with the hire car service in Reunion. Only some complain about longer waiting times at the hire car counter. So plan a generous time slot, especially when returning the car, to avoid missing your flight back home.
Some customers also complain about the exterior condition of some cars. When you take delivery of the car, have any damage such as scratches or dents noted in a faults report and keep the document safe. This way, when you return the car, you can easily prove that you are not responsible for the damage to the car.
Safety Hire Car
Although hire cars in Reunion are generally roadworthy, you should still test the car's lights and do a quick brake test in the rental company's parking lot before your first drive.
Traffic Rules Reunion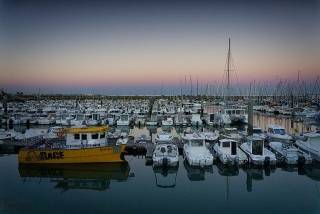 General:
Reunion has one of the most expensive road constructions within the European Union in the form of the Ring Road, which provides access to major points throughout the island.
In the northwest, the route has two lanes and is partly built on an artificial plateau in front of the cliff. A connecting road runs through the plateaus of the two volcanoes. If it rains, be sure to get off the gas.
The speed limit then is about 10 percent below normal. Foreign drivers who exceed the speed limit at 40 km/h will have their licences revoked immediately. Gas stations close in Reunion after dark.
Driving licence:
An international driving licence is not essential.
Promise limit:
There is a 0.5 per mille limit throughout La Reunion, as in France.
Fines:
Alcohol can be quite expensive here. Between 0.5 and 0.79 per mille, the penalty is still 750 euros, then up to 4500 euros.
Speeding: from 90 euros
Red light: from 90 euros
Overtaking ban disregarded: from 90 euros
Parking ban: from 10 euros
Telling without a hands-free device: 135 euros
Other:
Similar traffic rules apply as everywhere in Europe. Speed limits are 50 km/h in cities. Outside built-up areas, the speed limit is 90 km/h, and 130 km/h on expressways and motorways. Phone calls are only allowed with a suitable hands-free device.
Read traffic signs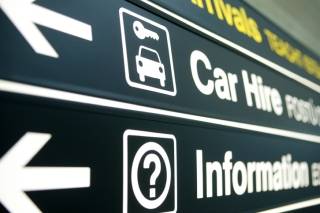 Even if you don't speak French, you should know the meaning of these road signs:
– Toutes Directions – all directions
– Rappel – reminder, admonition (usually associated with speed limits)
– Ralentir – drive slowly
– Centre Ville – to the city centre
– Déviation – diversion
– Passage interdit – no through traffic;
– Serrez à droite – Keep to the right
– Vous n'avez pas la priorité – You have no right of way
– Fin d'interdiction de dépasser – End of overtaking ban
Suggestion for a trip by hire car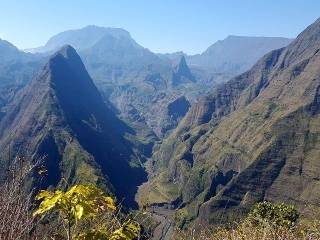 Saint-Denis: Love at second sight
The journey with the hire car could start in Saint-Denis. Even if the island capital makes a somewhat run-down impression at first glance, it has a lot to offer.
Start your stroll at the Grand Marché. The market halls have been the scene of trade since 1866. Today, the vendors primarily sell arts and crafts, so the market is a great place to stock up on souvenirs.
Next stop on the city tour is the Grande Mosquée Noor al Islam. Opened back in 1905, the mosque was the first Muslim house of prayer in France.
You can admire a variety of food grown in Reunion as you now direct your steps to the Petit Marché.
From vegetables to fish and meat, the merchants' offerings range. At the end of your stroll, you can take a look at the cathedral, built from 1829 to 1832 and considered a prime example of the neoclassical architectural style.
L'Hermitage-les-Bains: Experience the Garden of Eden
Continue your journey to L'Hermitage-les-Bains. In just under an hour, you will be there. In Hermitage-les-Bains, besides an enchanting beach, the impressive botanical Jardin d'Eden awaits you, which does not bear its name for nothing. Besides exotic tropical plants and spices, chameleons can often be seen in the "Garden of Eden".
You can visit the Jardin d'Eden daily from 10:00 am to 6:00 pm. The only times it is closed are Christmas Day and January 1. After visiting the Jardin d'Eden, you can head to the beach, do as the locals do and enjoy a hearty picnic.
Cilaos: hiking in the mountains
To finish off a first drive in a hire car, you can still explore the island's interior and head to Cilaos. You'll be there in about an hour, having negotiated countless bends. The pretty thermal resort is guarded by Piton des Neiges, the highest mountain on the island at 3071 metres.
Cilaos is an excellent location for long hikes into the wild countryside or an ascent of Piton des Neiges. There is also a charming hotel in the village. The Tsilaosa beckons with cosy décor, warm service and comfortable rooms. And while you're there, reviewing the events of your first hire car excursion, you can start planning the next stops on your trip.
conclusion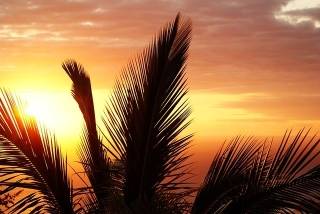 The beautiful island of Reunion is best explored by hire car. The roads are mostly well developed and most destinations can be reached easily.
With our practical price comparison you will always find a suitable vehicle at a reasonable price.