Exploring New Zealand by Hire Car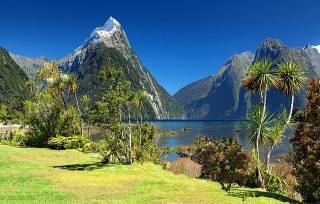 New Zealand is an island nation in the Pacific Ocean and, at 270,000 square kilometres, is slightly smaller than Italy.
In essence, the parliamentary monarchy consists of two main islands and numerous, smaller islets.
The North and South Islands are separated only by a 23-kilometre corridor called the Cook Strait.
Grand landscapes, easily accessible via a very well-developed road network, make New Zealand an ideal destination for a trip by hire car. For rental and travel we have compiled a few tips.
Receiving the hire car
Most travellers arrive in New Zealand via the airport in Auckland. You will find numerous rental agencies on the ground floor of the arrivals hall. It's just important to make sure your hire car is there, too.
Because if the office is only located near the airport, you may have to wait a long time for a shuttle to take you to your hire car station after a very long flight.
Taking the right hire car
Since New Zealand is a left-hand drive country, it can be a great relief if you rent an automatic vehicle. Then you can concentrate fully on the traffic without being distracted by shifting gears with your left hand.
Starting the journey right
There is up to twelve hours time difference between Germany and New Zealand. Take it easy for the first few days until you get used to the new time zone.
Hire car prices
The hire car prices in New Zealand are mostly in the middle range. You can usually get the cheapest deals if you book the hire car well in advance of your actual trip and use our handy price comparison tool.
hire car price comparison New Zealand
Insuring the car properly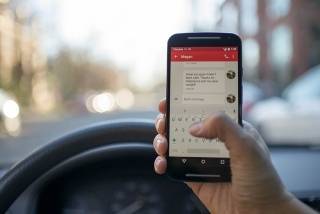 Even though you rarely have to expect heavy traffic in New Zealand, the unusual left-hand traffic can still cause an accident.
With comprehensive insurance without excess you are well insured. With liability, it is important to pay attention to the amount of coverage.
It should be at least one million euros. Because it quickly becomes very expensive if people are injured in an accident or several vehicles are involved.
If your rental company's coverage seems too low, you have the option of taking out a traveler's policy for further protection. Speak to your insurer and make sure the policy covers you in New Zealand.
age limit
You must be at least 20 years old to rent a hire car from most rental companies. And drivers under 25 are often charged an additional fee. Check the terms and conditions of your hire car company before renting the car.
Accessories
The unfamiliar left-hand traffic will take up all your attention. So it's reassuring to have at least a navigation device to show you the way. You should order this and other accessories from your rental company in good time so that they are available on the day of the rental.
Free kilometers
To enjoy the vastness of New Zealand and its unspoiled nature without any worries, make sure to book a hire car with all kilometres free.
Remember the tank regulation
The most transparent fueling arrangement is the one where you pick up the car with a full tank and return it with a full tank. Keep your last fuel receipt until you return the hire car to be able to prove that you filled up just before you got to the hire car station.
Bail
If possible, you should choose a rental company that only blocks the deposit due on your credit card. After all, if the money is charged off, it may take longer to get it back into your account once the car is returned.
Customer Satisfaction Hire Car
Most customers are very satisfied with the hire car companies in New Zealand. Only some find fault with the external condition of the cars. Always get damage such as dents or scratches confirmed in writing and keep the fault log well.
This is the only way to ensure that you will not be held responsible for damage that you did not cause when you return the vehicle.
Safety hire car
Although some vehicles have high mileage, in New Zealand you can usually expect to get a roadworthy car. However, you should still test your vehicle's lights before driving for the first time.
Remember your indicators and brake lights, too. And do a quick brake test while still in the parking lot of your hire car company.
General: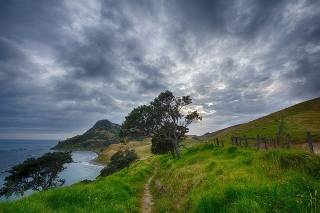 In New Zealand, roads are the main means of transport and they are therefore generally in relatively good condition. Around 54,000 kilometres of the total 92,000 kilometre road network are paved.
There are even 150 kilometres of motorway between Auckland, Wellington and Christchurch. However, most of the roads have a maximum of two lanes and some bridges have to be shared with a railway.
There is left-hand traffic everywhere, although "right-before-left" still applies. Cars have priority in roundabouts.
Driving licence:
An international driving licence is not essential, but quite useful.
Promille limit:
The 0.5 promille limit applies everywhere in New Zealand.
Fines:
Fines vary widely. Speeding is particularly expensive. A violation of the seat belt obligation costs thereby NZ$ 150 (1 euro is about 1.9 New Zealand dollars).
Other:
Similar traffic rules apply as in Europe. Speed limits are 50 km/h in cities and 100 km/h is allowed on rural roads. The limit on motorways is 100 km/h. Phone calls are only allowed with a suitable hands-free device.
Parking is prohibited when there are yellow edge markings and a round white sign with a red edge and LSZ in the middle, indicates that 50 km/h is permitted.
Suggestion for a trip by hire car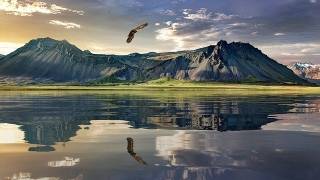 In Auckland, the journey with the hire car could begin. There you can first visit the Sky Tower.
It is 328 meters high and offers with its observation deck the opportunity to enjoy a magnificent view over the city and its surroundings.
The Sky Tower is open from 09:00 to 22:00 from May to September. From October to April, you can visit it from Sunday to Thursday from 08:30 to 22:30.On Friday and Saturday, it is even open until 23:30.
A ticket costs 28 New Zealand dollars. Afterwards, you can dive deep into the island's past when you visit the Auckland Museum. There you will learn a lot about the culture of the Maori, the indigenous people of New Zealand. But the exhibition also brings you closer to the diverse flora and fauna of the country.
The museum is open daily from 10:00 am to 5:00 pm. A ticket costs 25 New Zealand dollars. If you also want to experience a guided tour and a Maori dance performance, you'll pay between 40 and 55 New Zealand dollars.
After your museum visit, you can simply stroll around the city, enjoy one of New Zealand's excellent wines at a wine bar or experience the country's modern art at a gallery.
Rotorua: City of Geysers
Next destination on your trip could be Rotorua. Your hire car will take you there in just under three hours. Nearby you will find Whakarewarewa, a geothermal field with numerous active geysers. Steam and water fountains shoot out of the ground again and again.
You'll also find a Maori carving school on the grounds. The site is open daily from 08:30 to 17:00. A full tour, which takes in the Rotorua Museum, thermal fields and Maori village, costs 80 New Zealand dollars.
Te Urewera National Park: enjoying untouched nature
The last stop on your first trip could be Te Urewera National Park, which you can reach in just under two hours. There, you can take extensive hikes through vast forests and experience the unspoiled nature of the North Island's largest national park.
And while you're enjoying the pristine scenery, you'll have plenty of time to consider which destination you'd like to head to next in your hire car.
conclusion
A well-developed road network with few cars on the road makes a hire car trip in New Zealand a distinct pleasure.
However, you should allow enough time because many destinations are far apart. With our handy price comparison you will always find a suitable car at a reasonable price.