Discover Walvis Bay by Hire Car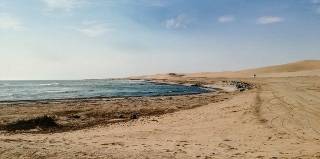 Walvis Bay, or Walvis Bay in German, is a major seaport of Namibia.
In addition to this economic importance for foreign trade, the name Walvis Bay is also very often associated with German colonial policy.
Founded by Dutch traders as a base for whaling 350 years ago, the English later took possession of the area until the Germans launched the conquest of Namibian territories from there.
With consistent climatic conditions throughout the year, it is worth visiting Walvis Bay at any time of the year.
Sights in Walvis Bay
There is plenty to discover during a stay in Walvis Bay. The surrounding lagoon is home to numerous species of wildlife, so flamingos and other rare bird species, can be seen in their natural habitat.
In the townscape of Walvis Bay there are still some interesting colonial buildings, such as a church made in Hamburg and the former railway station.
In the historical museum of Walvis Bay, the colonial history and the history of the indigenous people is explained once again.
Leisure activities in Walvis Bay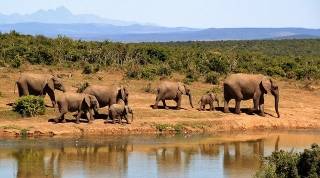 Whale Bay is ideal for numerous water sports such as sailing, surfing or fishing. But also a relaxing day can be spent on the beach of the Atlantic Ocean.
With a hire car, other destinations located slightly outside Walvis Bay can be explored.
A drive through the Namib Naukluft Park is a real experience, wild animals like zebras or leopards are waiting to be discovered by them.
To enter the park, however, you need a permit, through the park administration, which has an office in Walvis Bay.
hire car price comparison Walvis Bay