Discover Swakopmund by Hire Car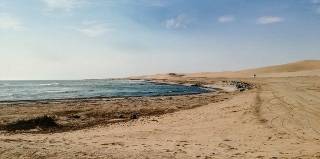 The Namibian seaside resort of Swakopmund, has in recent years become a real insider's tip for a holiday on the African continent.
Due to the region's colonial history, you'll also still find many German-speaking Namibians whose ancestors came to Swakopmund about 100 years ago.
The region is also popular with locals as the climatic conditions are pleasant throughout the year, with cool sea breezes making hot temperatures bearable.
Due to the increasing importance of international tourists, quite a bit has been invested in the tourist infrastructure in recent years, modern hotel facilities and a number of bars and restaurants invite you to visit Swakopmund.
Sights in Swakopmund
Points of interest during a stay in Swakopmund include the Archaeological Museum, numerous German colonial buildings (courthouse, railway station, military hospital) and the shopping street with numerous shops.
The Atlantic coast near Swakopmund is a true paradise for wind and wave surfers, metre-high wave towers invite you to sporting activities. Swimming is only for the hardy, as the water rarely gets warmer than 15°C due to the cold Benguela Current.
Alternatively, the heated seawater swimming pool, is a great place to splash around in the water. Children will have their true joy at the sea water aquarium, protected by thick bulletproof glass, sharks and other animals of the underwater world can be marvelled at.
Discovering the Swakopmund hinterland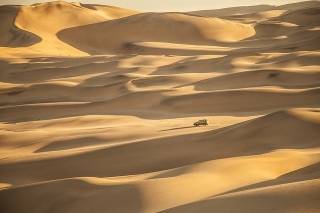 The surrounding area in Swakopmund, can be easily explored with a hire car.
Numerous scenic highlights are worth a visit, including the Welwitschia Drive connecting to the Namibian desert, a guided tour of the Rössing Uranium Mine and the touristy up-and-coming Henties Bay.
hire car price comparison Swakopmund