Discover Marrakech by Hire Car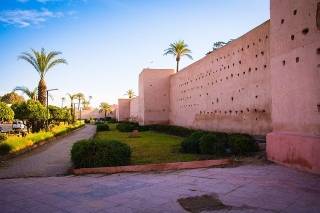 Marrakech, one of the four royal cities of Morocco, reflects all the richness of oriental life. In the north of this city, marked by contrasts, is the district of the wealthy and in the west the tourist district Hivernage.
Marrakech, founded in 1062 by the Almoravid leader Yusuf Ibn Tashfin, has a medina filled with magnificent palaces and ruins.
Sights in Marrakech
Marrakech's main attraction is Djemaa el-Fna Square, which served as a market and executioner's square in the Middle Ages. Here, holidaymakers can be entranced by acrobats, dancers, storytellers, musicians and snake charmers, and purchase the most exotic items from numerous market stalls.
In addition, pottery, textiles, wood carvings, carpets, spices, jewelry and much more are offered for sale in the individual quarters called souks.
Near the wool-dyers' quarter, the "El Mouassine" mosque, dating from the 16th century, and a richly decorated fountain can be marvelled at; to the north of the souks is another, the "Fontaine Echroub-ou-Chouf", from which you can reach the mosque of Ben Youssef and the medersa of the same name, a Koranic school dating from the 14th century.
Crossing rue Assoul, you reach the Bab el Khemis gate, which dates back to the Almoravid period and from which, heading west, you can visit the tombs of Sidi Bel Abbes and Sidi Bel Slimane.
A landmark of Marrakech and one of the most important buildings in Morocco is the "Minaret of the Koutoubia Mosque", located to the east of the Djemaa-el-Fna square, which is considered a model of Moroccan architecture.
Free time activities in Marrakech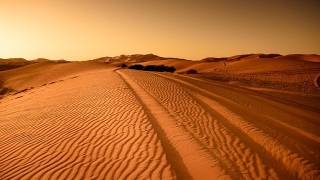 The old Moroccan city is also home to two ancient parks that are listed as World Heritage Sites, the Agdal Gardens and the Menera Gardens. The former was built under the Almohad ruler, whose people defeated the Almoravids in 1147, and has numerous pomegranate, orange and olive trees. The Menera Gardens, on the other hand, are a public park with olive groves as its main feature.
The new town of Marrakech, called "Gueliz" in the local language, holds, in addition to modern shops, the "Jardin Majorelle", known for its variety of plants and its characteristic architecture.
Marrakech also has an international airport and is an ideal starting point for day trips, which can be pleasantly undertaken by hire car, for example.
hire car price comparison Marrakech