Morocco: A fascinating adventure by hire car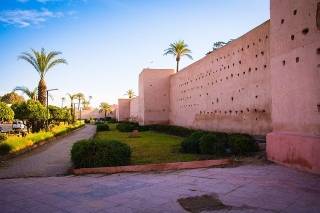 It is a real adventure to explore Morocco by hire car. The traveler expects exotic cities, endless deserts and beautiful beaches. Our hire car tips should help to facilitate booking and travel.
Taking over the hire car
Most travellers arrive in Morocco via the airports in Agadir, Casablanca or Marrakech. At all airports, you will find hire car agencies in the terminal. Just make sure that your rental company also operates its station in the airport.
Because if he is only located nearby, you may have to wait for a shuttle to take you there. And that can take quite a while in Morocco.
Choosing the right hire car
Your vehicle should definitely have air conditioning so that you can relax and enjoy the drive even in the heat. In some parts of Morocco, you should expect unpaved roads.
With a vehicle with four-wheel drive you are on the safe side there. However, before driving, clarify whether you are allowed to use unpaved roads with your hire car.
Hire car prices
Hire car prices in Morocco are usually in the mid-range. However, during peak season, when tourists flock to the country, there can be shortages of hire cars.
And that's when prices go up, too. The cheapest way to go is usually to book well in advance of your trip and use our price comparison.
Morocco Hire Car Price Comparison
Insuring the car properly
Since it is very turbulent, especially in Moroccan cities, an accident can happen quickly. But also the idiosyncratic interpretation of the traffic rules on the country roads causes accidents again and again.
You are well insured if you have booked a hire car with fully comprehensive insurance without excess. With liability, it is important to make sure that the amount of coverage is at least one million euros.
Because if people are injured in an accident, it becomes very expensive very quickly. If your rental company's coverage seems too low, you can take out additional coverage with a so-called traveller policy. Talk to your insurance agent and make sure that the policy also applies in Morocco.
age limit
You must be 21 years old with almost all rental companies in Morocco to hire car. And drivers older than 70 will not be rented a car by some rental companies either.
Younger drivers under the age of 25 will be charged an additional fee by some rental companies. It's best to find out the terms and conditions of your hire car company before you go.
Accessories
Even if you are travelling in lonely parts of the country, you will appreciate a navigation device that reliably shows you the way to the nearest human settlement. Reserve your desired accessories well in advance so that they are available on the day you pick up your vehicle.
Language barrier
Hire car customers who speak French well will rarely have problems in Morocco. But if you can only communicate in English, it's a good idea to write down the phone number of your rental company's Moroccan head office just to be safe. You might get lucky and find a rental agent there who can provide translation assistance.
Free kilometers
There is a lot to discover in Morocco. Therefore, always hire car with all the kilometers free so that you can get to know the beauty of the country extensively.
Tank control
Many rental companies in Morocco hand over vehicles with their tanks not completely full. The renter must then return the car with the same level. As there are often misunderstandings with this variant, we recommend, if possible, to book with a rental company that hands over the car with a full tank and where you return the car with a full tank. Keep the last fuel receipt until you return the car to be able to prove that you filled up the tank just before you arrived at the rental station.
Bail
If you have the option, you should book with a rental company that only blocks the deposit on your credit card. This is because if the amount is actually collected, it can sometimes take a long time for the money to be transferred back into your account.
Also, make sure your card's credit line is sufficient to cover the deposit.
Traffic rules Morocco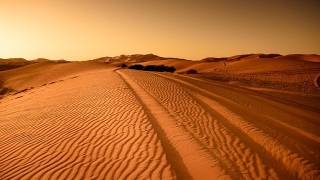 General:
In the northeast of Morocco, the road network is still the best developed, while south and east of the Atlas Mountains rather with sandy roads, which are still very curvy.
Half of the 62,000 kilometres of roads are asphalted. Be careful at traffic lights, they often do not work and traffic is regulated by a policeman at the intersection.
Many roads are toll roads and the fee can be paid on the spot. Traffic coming from the right always has priority, even on roundabouts.
Driving licence:
An international driving licence is required.
Promille limit:
Everywhere in Morocco is absolute prohibition of alcohol at the wheel, so the 0.0 promille limit. Violations are punished extremely strictly.
Fines:
Red light: from 40 euros
Not wearing a seat belt: from 10 euros
Telling without a hands-free device: 270 euros
Speeding 27 euros – 630 euros
Other:
Similar traffic rules apply as everywhere else in Europe. Speed limits are 50 km/h in cities, 60 km/h in smaller towns, 100 km/h on country roads and 120 km/h on the motorway.
Suggestion for a trip by hire car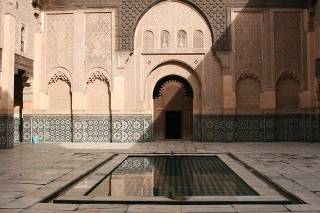 Marrakech – The Pearl of the Orient
The journey begins in arguably the most beautiful city in Morocco. Marrakech captivates everyone, you just have to get involved with the city.
In Marrakech you get a concentrated form of oriental life. Some tourists feel overwhelmed by it and spend most of your stay in the hotel. Don't hesitate, plunge into the city life.
Place of the Beheaded: Tales of the Thousand and One Nights
First on your agenda should be a visit to the "Place of the Beheaded". The creepy name has, as is to be expected, also a gruesome background. Allegedly, the heads of executed people were impaled on poles here in the past and put on display. Today, however, the square vibrates with joie de vivre.
Jugglers and acrobats show off their tricks everywhere. Snake charmers and musicians complete the picture. Especially popular with Moroccans are the storytellers. In this country, the art of performance is still held in high esteem.At various stalls you can enjoy freshly squeezed juices, as well as dates and dried fruits.
Suqs: Turbulent market life
Freshly fortified, you then continue on your shopping tour. The souqs of Marrakech are the largest in the entire country. In a seemingly endless maze of alleys, merchants offer endless goods. If you want to buy something, you should by no means forget to bargain.
This is part of good manners in Morocco. A tourist who immediately pays the asking price makes a fool of himself. After visiting the souqs, your spirit of discovery is called for. Stroll through the city, keep coming across unknown corners and experience Marrakech off the beaten tourist track.
Settat: tranquil university town
The next day, the journey continues to Settat. In a good hour and a half you will be there. In this quiet university town you can relax a little from the hustle and bustle of Marrakech. Stroll through the quiet park or try your luck on the golf course. Above all, in Settat you can observe Moroccan life far from tourism.
Casablanca: Modern port city with interesting facets
After that, it will be turbulent again, because in less than an hour you will already reach Casablanca. Rick`s Café from the movie "Casablanca" with Humphrey Bogart does not exist anymore. Casablanca is a modern port city that many tourists only know from passing through.
However, it is well worth staying here a little longer. In the medina you can once again experience a real Moroccan market. Hardly any tourists shop here. Rather, the locals acquire here under loud haggling their everyday goods. The Hassan II Mosque is also worth a visit. It is the second largest mosque in the world and can accommodate 100,000 worshippers.
Afterwards, you may feel like heading to the fishing port and dining at one of the fish restaurants. While you wait for your freshly prepared meal, you can plan the next stops on your Morocco road trip at your leisure.
conclusion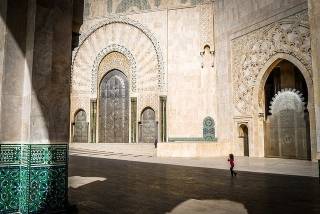 With a little spirit of adventure, Morocco can be easily conquered by hire car. And with our handy price comparison, you'll always find a suitable car at a great price too.