Exploring Martinique by Hire Car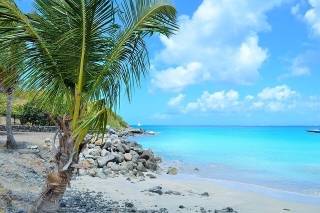 Volcanic craters, rainforests, exotic markets, gorgeous beaches. It's fun to explore Martinique by hire car.
And is easier than you think, after all, the tropical paradise belongs to France. For your trip and booking the hire car, we have compiled a few tips.
Taking over the hire car
At the airport in Martinique, you will find numerous rental agencies right in the arrival terminal. Just make sure that your rental company is there as well.
If their station is only near the airport, you may have to wait quite a while for a shuttle after a long flight before you can pick up your hire car.
Choosing the right hire car
Be sure to choose a hire car with air conditioning. Then even driving in tropical temperatures will be a pleasure.
Starting the journey right
Take it easy for the first few days to get used to the unfamiliar climate and time difference in Martinique. Only after the body has adjusted should you plan larger tours with your hire car
Hire car prices
Hire car prices in Martinique are usually in the mid-range. However, when tourists flock to the island during the European winter, there can be shortages of hire cars.
And that's when prices go up, too. You can usually get the best rates if you book well in advance of your trip and use our handy price comparison tool.
hire car price comparison Martinique
Insuring the car properly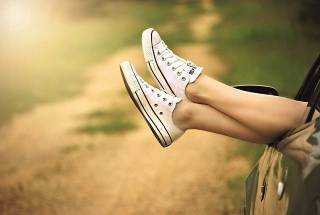 On narrow country roads and in the turbulent traffic of the larger towns in Martinique, it is easy to have an accident.
Safeguard yourself and book a car with fully comprehensive insurance without excess. When it comes to liability, you should pay attention to the amount of coverage. It should be at least one million euros.
If the sum insured of your rental company seems too low, you have the possibility to provide further protection with a so-called Mallorca policy. Ask your insurance company for advice.
age limit
You must be 21 years old to get a car in Martinique with almost all hire car companies. Some car categories even have an age limit of 25 years.
Drivers younger than 25 often pay an additional fee. Check the terms and conditions of your rental company before renting the car.
Accessories
Accessories such as child seats must always be ordered separately, even in Martinique. Reserve well in advance so that your desired equipment is also available on the day you pick up your car.
Language barrier
In Martinique, you may well find that staff at a hire car station speak only French. Before you travel, make a note of the phone number of your hire car company's French headquarters so you can ask them for translation assistance in case of an emergency.
Free kilometers
To experience the beauty of Martinique, you will travel a lot of kilometers in a hire car. So better book a car right away with all the kilometers free. Then you can enjoy your excursions without any worries.
Tank control
With most rental companies in Martinique, you will receive your car with a full tank of gas and then return it with a full tank of gas. This is a transparent solution for everyone. Just make sure to keep the last fuel receipt well in order to be able to prove that you filled up just before returning the car.
Bail
When you hire car, a deposit is always required, even in Martinique. Find out if your rental company will just block the deposit on your credit card.
If the amount is actually charged, it sometimes takes a long time for the money to be transferred back after the car is returned. Before you arrive, be sure to check that your card's credit line is sufficient to cover the deposit.
Customer Satisfaction Hire Car
Although most customers are quite satisfied with car rentals in Martinique, some do complain about the exterior condition of some vehicles. Always get written confirmation of any damage, such as scratches or dents, and keep the record of defects in a safe place. This way, when you return the car, the rental company has no chance of holding you liable for damage that you did not cause.
Safety Hire Car
Although most hire cars in Martinique are quite roadworthy, be sure to check your vehicle's lights before your first trip.
Don't forget the turn signals and brake lights either. Also, check the tread of the tyres and see if there is a first-aid kit and high-visibility vest on board. Finally, do a little brake test in the rental company's parking lot and check tire pressure at the first gas station.
Traffic Rules Martinique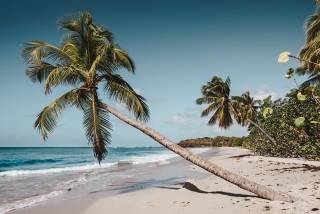 General:
Martinique has a very well developed route network. The regions south of Fort-de-France are the best to reach. Here there are even four-lane roads.
On the coast, most roads are winding and sometimes very steep. Otherwise, the same traffic rules apply as in France. There are plenty of petrol stations.
Driving licence:
An international driving licence is not essential.
Promillegrenze:
It applies in Martinique, as in France the 0.5 promille limit.
Fine:
Alcohol can be quite expensive here, as in France. Between 0.5 and 0.79 per mille, the penalty is still 750 euros, then up to 4500 euros.
Speeding: from 90 euros
Red light: from 90 euros
Overtaking ban disregarded: from 90 euros
Parking ban: from 10 euros
Telling without a hands-free device: 135 euros
Other:
Similar traffic rules apply as everywhere in Europe. Speed limits are 50 km/h in cities and 90 km/h is allowed on country roads. In wet conditions, get off the gas, then only 80 km/h applies on country roads.
Suggestion for a trip by hire car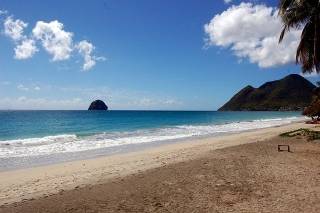 Fort-de-France: Discover Caribbean lifestyle
Start your trip to Martinique in Fort-de-France. In the lively capital, you'll have the opportunity to experience Caribbean life in concentrated form.
Stroll through one of the colorful markets, sample some of the exotic fruits, and take your time absorbing the island's flair.
Worth a visit is the Cathédrale St.Louis. It dates back to 1895 and has withstood all tropical storms so far. This is probably also due to the fact that this church is a steel construction Consequently, the locals call it the "iron church". After visiting the church, we recommend a stroll through the old town. Let yourself drift through the alleys, sit down in a bar and watch the locals. This is the best way to get to know the real Fort-de-France.
Sacré Coeur de Balata: Paris in the Jungle
Another church visit is on the agenda the next day. The Sacré Coeur de Balata is located north of Fort-de-France in the middle of the jungle. By hire car, you can reach it in as little as ten minutes.
You won't believe your eyes at first, because the structure is a small copy of the famous Sacré Coeur in Paris. In the nearby Jardin de Balata, you will then still have the opportunity to consciously experience the diversity of tropical plant life.
Volcano Montagne Pelée: Into the wild mountain country
Taking the N3 north, you will reach the next destination of the trip in just over half an hour. Near the small settlement of Le Morne Rouge, pure nature awaits you. Take a mountain guide and hike the volcano Montagne Pelée.
You'd better not do the tour without a guide, though, because in tropical storms, accidents can quickly happen on the narrow paths. Also worth seeing are the Gorges de la Falaise. A small river cascades through a gorge. Check beforehand if the attraction is open. After heavy rainfall, access is often closed.
St.-Pierre: On to the beach
Beach life is on the agenda at the last stop of the road trip. St.-Pierre sits right on the coast at the foot of a volcano and is a 15-minute hire car ride away…. The volcano reduced the city to rubble in 1902. 30,000 people lost their lives. Today, St.-Pierre has been rebuilt and seduces with its tranquility and charm.
Perhaps stroll the streets a bit before heading to the beach, which doesn't have to be snowy white, but can be black. Lie on the sand, enjoy the sea breeze and plan the next stops on your Martinique road trip.
Conclusion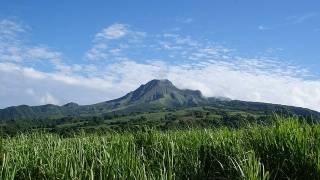 Martinique is wonderful to explore by hire car. The island is relatively manageable and most destinations can be reached easily by car. With our practical price comparison you will always find a suitable hire car at good conditions.