Discover Luxembourg by Hire Car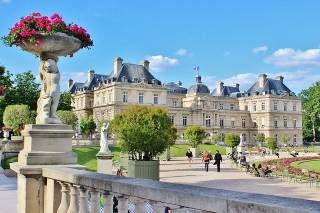 For an exploration trip by hire car, Luxembourg is an ideal destination. The sights are close together
Every worthwhile attraction can be reached in a short time. Still, there's so much to see that you should plan on spending a few days. We've put together some tips for booking and traveling.
Taking over the hire car
At Luxembourg Airport, you will find numerous rental agencies in Terminal 1 on the Gateway floor. Just follow the signs or ask at the information desk. Some hire car companies also have a station in Luxembourg's main train station.
Before you rent the car, just make sure that your hire car company also maintains a counter directly at the train station or airport. After all, if the station is just nearby, you may have to wait a long time for a shuttle to take you there.
Choosing the right hire car
Even in Luxembourg City you are well advised with a smaller vehicle. With it, you can also use smaller parking spaces. Just make sure the car is big enough to hold your holiday luggage.
Hire car prices
Renting a car in Luxembourg is an expensive pleasure. You can often save cash by renting the car in Germany, such as Trier, and then driving it to Luxembourg. You can usually find the cheapest deals by booking well in advance of your planned trip and using our handy price comparison tool.
hire car price comparison Luxembourg
Insuring the car properly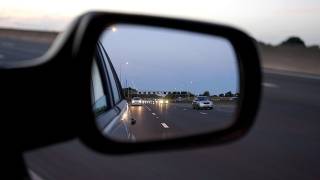 Even though the Luxembourgers are very civilized drivers, an accident can still happen with an unfamiliar hire car.
You are well insured in the event of a claim if you have taken out comprehensive insurance without excess. Further information on the subject of insurance can be found in our special.
age limit
You must be 23 years old with some rental companies in Luxembourg, and as old as 25 with others, to get a hire car. Often, drivers under 25 are charged an additional fee. Check your rental company's terms and conditions before renting.
Accessories
Also in Luxembourg, you must always order accessories such as a navigation device or child seat separately from your hire car company. Make a reservation in good time so that the accessories you want are not out of stock on the day you pick up your car.
Free kilometers
If you only want to get around small Luxembourg, it may be worth booking a hire car where mileage is limited.
But if you also want to visit France, Belgium or Germany, you should take a car where all kilometres are free. Check with your rental company before renting the car to see if trips across the borders are allowed.
Bail
Be careful to book with a hire car company that only blocks the deposit on your credit card. After all, if the rental company actually collects the amount, it may take a long time for the money to be returned to your account after you return the car.
Customer Satisfaction Hire Car
Most customers are very satisfied with the hire car in Luxembourg. Only very occasionally are there complaints about the external condition of the vehicles. Always get written confirmation of any damage, such as dents or scratches. This is the only way you can prove when you return the car that you are not responsible for the defects.
Safety hire car
Normally in Luxembourg, you can expect to receive a roadworthy vehicle. Nevertheless, you should test the car's lights and do a quick brake test in the rental company's parking lot before your first trip.
Traffic rules Luxembourg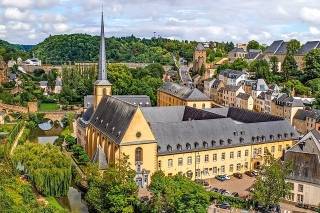 General:
Luxembourg has a dense network of national roads with a total length of 2,873 kilometres and 125 kilometres of motorway, making it an ideal motoring destination. All major roads are in excellent condition.
Driving licence:
An international driving licence is not required. According to the Brussels ruling, even the old pink one is still valid.
Promille limit:
All over Luxembourg the 0.5 promille limit applies. Drivers who have held their licence for less than 2 years are allowed to get behind the wheel with a maximum of 0.2 per mille.
Fine:
Alcohol at the wheel: 145 to 10,000 euros
Telling on the phone without a hands-free device: up to 75 euros
Speeding: from 50 euros
Red light: 145 euros
Overtaking ban disregarded: 145 euros
Parking ban: from 25 euros
Other:
Similar traffic rules apply as everywhere else in Europe. The speed limits are 50 km/h in cities, 90 km/h on rural roads. On motorways it is also allowed to drive 130 km/h (110 km/h in wet conditions). Since 1 June 2008, it has also been compulsory in Luxembourg to carry a high-visibility vest in the vehicle.
Parking is prohibited on kerbs with a yellow line and children who have not yet reached the age of 17 and who are not taller than 1.50 m may only ride in appropriate child seats. High visibility vests are compulsory.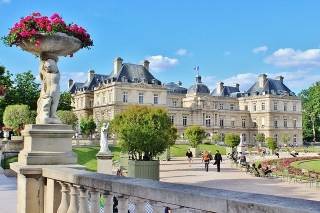 Luxembourg City: small city, big attractions
Your journey in Luxembourg begins in Luxembourg City. Only 92,000 inhabitants live in the country's metropolis. But for the tourist, there is plenty to see.
Start your tour on the city's largest square, Place d'Armes. Especially on warm summer days, it's a hive of activity. You can quench your thirst and hunger in a variety of restaurants and cafés.
From here it is also not far to the old town. Stroll through the winding streets and feel the magic of times long past. Afterwards, a visit to the Bockkasematten is recommended. The underground passages were part of a fortress that had to be ground down when Luxembourg was declared neutral in 1867.
Let yourself drift and follow your interests. Perhaps discover one of the many galleries, or go shopping in the city's pretty shops. For the evening, we recommend the restaurant "Am Tiirmschen" with a typical Luxembourgish cuisine.
Vianden: Back to the Middle Ages
The next day, the journey takes you to Vianden. In less than an hour you will be there. The romantic Ardennes town is one of the most visited places in Luxembourg. The castle, which towers over the town. Is considered the largest castle complex west of the Rhine.
When you visit, you will feel like you are in a knight movie. The castle was built from the 11th to the 14th century, is perfectly preserved and is one of the most important architectural monuments in Europe. But also the picturesque town with its beautiful houses and the many cafés and restaurants is worth a visit. On the banks of the river Our it is wonderful to relax.
Wiltz: Festival town with historical ambience
The last stop of the road trip is Wiltz. You will need to allow about three quarters of an hour for the drive. The city with its 5,500 inhabitants has become known mainly for the European theatre and music festival, but also attracts with many sights. Visit the castle, which was completed in 1727. In the witches' tower, which was already built in the 16th century, they imprisoned alleged witches until they were burned.
After this spooky trip into the past, you can seek relaxation in the gardens of Wiltz. The beautiful grounds with terraces and waterfalls are an absolute feast for the eyes. In the evening, you can then check into your room, for example at the Hotel Aux Anciennes Tanneries.
This three-star establishment is located in an old mill and the historic ambience has been wonderfully preserved. The hotel restaurant offers excellent cuisine. Over the menu, you can plan the rest of your Luxembourg road trip at your leisure.
conclusion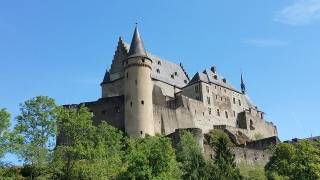 Luxembourg is an ideal destination for exploring by hire car. The distances between destinations are short and the road network is excellent.
With our handy price comparison, you will always find a suitable hire car at a great price.