Exploring Jamaica by Hire Car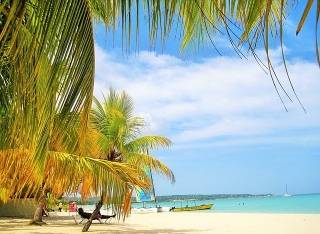 Jamaica, the land of the Rastafarians and reggae, has much to offer the traveler. Dreamlike beaches, a hinterland overgrown with dense jungle but also vibrant cities with fun-loving people.
The best way to explore the island is by hire car. For booking and travel we have a few tips. compiled
Taking over the hire car
Flight travelers land in Jamaica in either Montego Bay or Kingston. In Montego Bay, you will find numerous hire car agencies in the entrance hall after customs. In Kingston, hire car agencies are also located in the arrivals hall, the "Ground Transportation Hall".
Just make sure before booking your hire car that your rental company is also located right at the airport. Otherwise, after a long flight, you may have to wait another long time for a shuttle service to take you to the hire car station.
Enjoy the first days
Take it easy for the first few days to get used to the climate and especially the time difference. For more information on jet lag, check out our special.
Choosing the right car
Not all roads in Jamaica are in excellent condition. And if you are surprised by a tropical rain on such a track, the tour can quickly become a slippery slope. Better choose a car with four-wheel drive right away to make good progress everywhere.
Hire car prices
You'll have to dig a little deeper into your pocket to hire car in Jamaica. You can usually get the cheapest deals by booking well in advance of your trip and using our handy price comparison tool.
hire car price comparison Jamaica
Insuring the car properly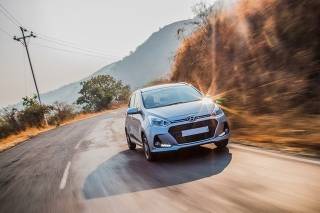 The unusual left-hand traffic, sometimes bad roads and the original driving style of the Jamaicans ensure that an accident can happen quickly. Protect yourself and book a car with fully comprehensive insurance without excess.
When it comes to liability insurance, you should make sure that the sum insured is at least one million euros. If people are injured in an accident, it quickly becomes very expensive.
If the sum insured of your rental company seems to be too low, you can take out a so-called traveller policy for further protection. Talk to your insurance company and make sure your policy covers you in Jamaica.
age limit
You must be at least 21 years old to get a hire car in Jamaica. And drivers under 25 are often charged an additional fee.
Also, most rental companies will not hire car to drivers over 75. Check with your rental company for terms and conditions before you arrive.
Accessories
Even in the unfamiliar left-hand traffic, you will be glad if you do not have to read maps, but can rely on your navigation device. You should reserve this and other accessories well in advance to be sure that they will be available on the day of rental.
Free kilometers
To be able to explore Jamaica extensively, you should hire car where all the kilometers are free. Then you don't have to keep an eye on the mileage while driving, but can enjoy the spectacular scenery.
Bail
Be careful to book with a rental company that only blocks the deposit on your credit card. This is because if the money is actually collected, it may take longer for the amount to be transferred back to you after the car is returned.
Customer Satisfaction Hire Car
Many customers find fault with the exterior condition of the cars. Insist that all dents and scratches are listed on a list of defects and keep a copy in a safe place.
This is the only way you can prove when you return the car that the damage to the vehicle was not caused by you.
Safety Hire Car
The road safety of some hire cars also leaves much to be desired in Jamaica. Be sure to check the car's lights before your first trip.
Be sure to remember your turn signals and brake lights as well. Do a brake test in the rental company's parking lot. Check the tread on the tires and the oil level. Check that there are first-aid kits on board. And check at the first petrol station whether there is enough air in the tyres
Traffic Rules Jamaica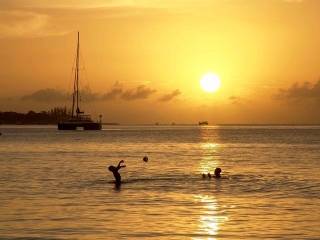 General:
Jamaica has a well-developed road network, which is mostly paved even on the secondary routes. In autumn, however, damage due to rainfall must always be expected.
Most of the motorway routes are operated by private companies and are subject to tolls. Night driving is discouraged as many cars drive without lights. Traffic is regulated similarly to England by numerous "roundabouts", i.e. roundabouts.
Driving licence:
An international driving licence is recommended.
Promille limit:
The 0.5 promille limit applies throughout Jamaica.
Fines:
Vary from place to place, but non-payment carries immediate jail time.
Other:
Similar traffic rules apply as anywhere in Europe. Speed limits are 50 km/h in cities, 80 km/h on rural roads. On highways, 120 km/h may also be driven. There is left-hand traffic.
Suggestion for a trip by hire car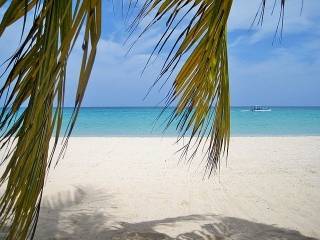 Kingston: Vibrant Capital
Start your journey in Kingston, the capital of Jamaica. The airport where you can pick up your hire car is just four kilometers from the city. Vibrant life awaits you in Kingston.
Parade: Lively market hustle
Start your tour on the parade. This is where British troops exercised in colonial times. Today, you can buy your first souvenirs from flying merchants in the square. Nearby is the Jubilee Market. Offered are mainly exotic fruits of all kinds.
Bob Marley Museum: Home of Reggae
A must-see for music lovers is a visit to the Bob Marley Museum. The house that houses the museum is where the artist lived in his final years. Those interested in culture should not miss a visit to the National Gallery.
From wood carvings to contemporary photography, the exhibition has a lot to offer. Now it's time to stroll around the city a bit and discover Kingston for yourself. Don't rush. Sit down at a café and observe the locals.
This is the quickest way to get a feel for the rhythm of the island. Make sure to get back to your hotel before dark, though. At night, the streets of Kingston are not without danger. Muggings occur on a regular basis.
Blue Mountains: discovering the best coffee
The next day, a good hour's drive takes you to the Blue Mountains. Here, pristine nature awaits you. The mountains are lush with vegetation. Blue Mountain coffee, which is one of the best varieties in the world, also comes from this region.
You can observe its processing at the Mavis Bank Coffee Factory. After the tour, you will then have the opportunity to enjoy a cup of the delicious beverage.
The Blue Lagoon: place to fall in love
Continue your tour to the "Blue Lagoon". You'll be there in an hour and a half. The young Brooke Shields let herself be seduced in the "Blue Lagoon" in the movie of the same name. To this day, the place has lost none of its magic.
The limestone basin, fed by underground springs, is surrounded by dense forest. You can enjoy a swim in the turquoise, crystal clear water and feel like you're in a movie.
Port Antonio: Dreamy town with lots of flair
After that, you may feel like visiting the dreamy town of Port Antonio. Your hire car will take you there in ten minutes. Once a destination for the rich and famous, the town is now somewhat off the tourist map.
That's a shame, because the little town is still charming. Here you can stroll through the streets at your leisure. Quickly you will surely find a nice bar and can plan the next stops of your road trip Jamaica with a cool drink.