Discover Szekesfehervar by Hire Car
Szekesfehervar is a city in Hungary located between Lake Balaton and Lake Velence. Holidaymakers will experience a city rich in culture, a fascinating landscape and hospitable people.
Szekesfehervar was founded in 970 by Prince Geza. Numerous kings were crowned and buried in the imposing basilica, giving the city the nickname "City of Kings".
General information about Szekesfehervar
In the middle of the 18th century, Szekesfehervar experienced a real building boom. Baroque palaces, burgher houses, churches and religious houses were built during this period.
Due to the, after the Second World War, intensified industrialization, the population of the city increased threefold.
The baroque buildings located in the city center have been preserved to this day, thanks to extensive renovation, and are listed as historic monuments.
Sights and leisure in Szekesfehervar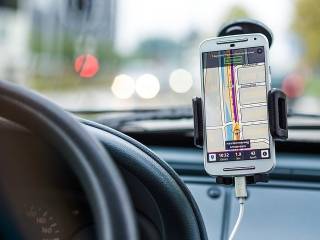 Worth seeing are, among others, the town hall consisting of two building parts, the Franciscan church Varoshaz ter and the ruined garden with parts of the basilica and the royal palace. The 19th-century Gyor House with its courtyard is the venue for many concerts in the summer.
A special eye-catcher is the clock in the middle of the old town, whose dial is made of flowers. In the city center, many small and large shops invite you to a stroll. For the physical well-being enough restaurants are available. After an extensive city stroll, the numerous parks of Szekesfehervar offer rest and relaxation.
You can experience even more relaxation and fun at Lake Velence, which is about 10 km away from Szekesfehervar. The water temperatures are about 27 degrees in summer and with a water depth between 1 and 2 meters an ideal bathing place for families with children.
Here things are a bit more tranquil like at Lake Balaton. The lake is rich in various species of fish, so amateur anglers are usually successful.
Nature lovers will be thrilled by the rare plants, idyllic valleys and mountain ruins in the V?rtes Mountains. To get to know the country even better, excursions by hire car are a good option.
A day trip to the capital Budapest, 65 km away, is definitely worthwhile.
hire car price comparison Szekesfehervar