Exploring Hungary by Hire Car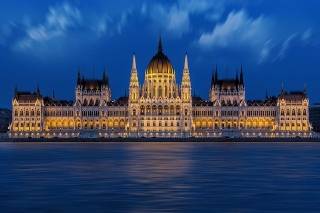 Hungary is a country in the heart of Europe and it is home to about ten million people living in an area of about 93,000 square kilometers.
With almost two million inhabitants, about a fifth of all Hungarians live in the capital Budapest, which actually consists of the cities of Buda and Pest.
It was, however, united into one metropolis as early as 1873. The endless expanse of the Puszta , gorgeous swimming lakes and characteristic cities make Hungary an ideal country for a trip by hire car. For renting and driving we have put together a few tips.
Taking over the hire car
When you arrive at Budapest Airport, you will find numerous rental stations in the so-called "bud:skycourt". Just make sure that your rental company is also located there. If he has his office only near the airport, you may have to wait a long time for a shuttle to take you there.
Reserve in time
Many rental companies offer discounts if the car is reserved well in advance and also paid for right away. Moreover, if you reserve well in advance, you can be sure of getting the car you want.
You should only find out in advance how high the cancellation costs are if you have to cancel at short notice. With our handy price comparison, you can easily find a good deal.
Choosing the right car
Car theft is a common crime in Hungary. Like everywhere else in the world, thieves mainly target luxurious limousines. To avoid covetousness, you should rather rent an inconspicuous small car. This is especially true if you do not travel long distances or are even only in the city.
Hire car prices
Hire car in Hungary is usually in the mid-price range. You can usually get the cheapest prices if you book well in advance and use our handy price comparison tool.
hire car price comparison Hungary
Insuring the car properly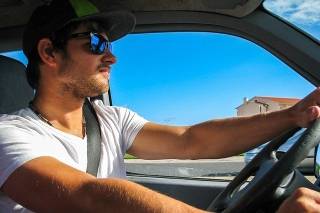 Choose a fully comprehensive insurance without deductible. This way you are on the safe side in case of an accident. With liability, you should pay attention to the amount of coverage.
It should be at least one million euros. Because if people are injured in an accident, it quickly becomes expensive.
age limit
Many rental companies will not hire car to drivers younger than 21. And drivers under 25 are often charged an additional fee. Study your rental company's terms carefully before renting.
Tank control
Only book with a rental company where you take the car with a full tank and return it with a full tank. Then you save yourself discussions about the correct level of the tank when you return the car.
Bail
Make sure that you rent from a rental company that only blocks the deposit on your credit card. If the amount is actually collected you will have to wait longer for the refund of the deposit.
Accessories
If you need accessories such as a navigation device or child seat, you should reserve the desired items well in advance. Only in this way can you be sure that the things will be available on the day of the vehicle handover.
Language barrier
In Hungary, you may well find that the staff at a rental station speak poor English. To be able to ask for translation help in case of an emergency, you should write down the phone number of your rental company's Hungarian head office before your trip.
Free kilometers
You can best experience the vastness of Hungary if you have booked a hire car with all kilometres free.
Securing the car properly
To avoid car thefts, you should secure the car with a steering wheel claw and whenever possible, park it in a guarded parking lot. If you don't have the option to do so, you should park the car in a busy and well-lit area. Also, be careful not to leave valuables in the car.
Look out for real cops
In the past, there have been repeated robberies by supposed police officers who turned out to be hoodlums in disguise. If you're pulled over, don't open the car door until you've made sure the officer is wearing a badge with a five-digit badge number.
This must be pinned to the left breast pocket of the uniform. In addition, real police officers are always on the road in a patrol car with the inscription "Rendörség" (Police). If the badge is missing, you should drive on immediately and notify the nearest police station.
Remember the speed limit
Traffic controls are a frequent occurrence in Hungary. Stick to the speed limit.
In towns and cities, you are allowed a maximum of 50 km/h. On country roads, 90 km/h is allowed.
On expressways, the speed limit is 110 km/h and on motorways it stops at 130 km/h.
Do not stop on the road
It may happen that people draw your attention to a perceived damage to your vehicle in order to make you stop. To avoid becoming a victim of a robbery, never stop on the open road, but always drive to the nearest busy rest area to check for damage.
Securing children properly
Children up to a height of 150 centimetres require a child seat appropriate to your age. Please make sure that the child seat has the ECE test mark ECE 44-03 and ECE 44-04.
Light on
In Hungary, you must drive with your headlights on all day.
All aboard?
Make sure your hire car has first-aid kits, a high-visibility vest and a warning triangle. These items are required by law.
Remember the blood-alcohol limit
In Hungary, you don't need to think about having a glass of wine with your meal. If you still want to drive after the meal, you must resort to non-alcoholic drinks. The blood alcohol limit is 0.0
Hands off the mobile phone
Only if your car has a hands-free system are you allowed to use your cell phone.
Customer Satisfaction Hire Car
Some customers complain about long wait times at the hire car counter. So always plan an appropriate time slot to ensure you don't miss your plane or train, especially when returning the vehicle.
Also, before renting the car, read the customer reviews on this portal to avoid renting from a rental company in the first place where everything does not go smoothly.
Safety rental vehicles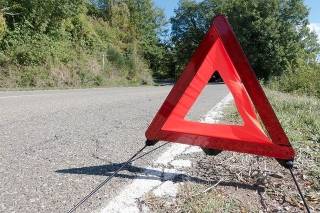 In Hungary, it is rare for hire cars to be poorly maintained and/or very old. Be sure to check your vehicle's lights before your first trip. Don't forget the indicators and brake lights either.
Afterwards, do a little brake test with the hire car in the parking lot. And check the air pressure of the tires as soon as possible.
Suggestion of a round trip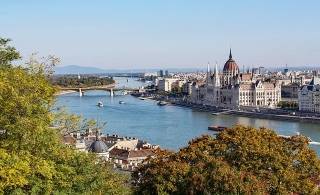 Tihany: Enchanting Peninsula
The round trip by hire car could start in Tihany. By hire car, you can be there from Budapest in just under two hours.
The protected peninsula of Tihany on Lake Balaton delights with its listed thatched fisherman's houses and relaxed atmosphere.
The Tihany Apátság Abbey Church, built from 1740 to 1754, takes you back to the Baroque era. Especially the richly decorated interior captivates visitors. After visiting the church, you will then have the opportunity to taste the excellent Hungarian cuisine at the Regi idok udvara Skanzen Etterem restaurant.
Pannonhalma: Most significant monastery
The next destination of the trip is Pannonhalma. In one and a half hours you will be there. In Pannonhalma, Hungary's most famous monastery awaits you with the Benedictine Abbey of Pannonhalma, which was founded as early as 996.
You should especially check out the library's ceremonial room, which contains a quarter of a million books. Nature lovers will be drawn to the abbey's park and botanical gardens. The abbey has been a UNESCO World Heritage Site since 1996.
Esztergom: Mighty Church
The end point of a first trip by hire car could be Esztergom. In this city of 31,000 people, you can marvel at the Basilica of the Assumption of the Virgin Mary, the largest church in Hungary.
It was built from 1822 to 1869 and impresses primarily with its splendidly decorated interior. But it is not only the cathedral that makes the trip to Esztergom worthwhile.
The castle museum, where you can see magnificent murals, is also worth a visit. One fresco in the museum was created by Italian master Sandro Botticelli (1445 to 1510). A one-hour drive now separates you from Budapest, where you can plan your next travels by hire car.
Conclusion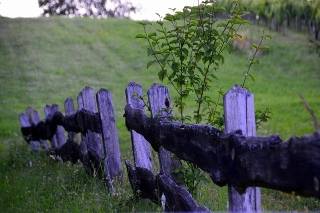 Hungary is easy to travel around by hire car. The roads are well developed and all destinations are easily accessible by car.
With our handy price comparison you will always find a hire car at great rates.