Ferry Crossing Tips and Tricks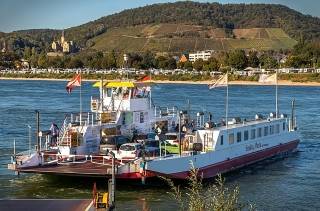 Crossing by ferry presents an additional obstacle for the hire car driver. After all, the vehicle is unfamiliar and it is quite crowded on a ferry.
In addition, seasickness can also occur and still the hire car has to be driven off the boat again on arrival.
We have therefore compiled a few tips for a safe ferry trip.
Ferry crossing with hire car allowed?
If the ferry is taking you to another country, you'll need to check if you're even allowed to leave with your hire car before you go.
Some places, such as New Zealand, require you to drop off your hire car before crossing. You then cross without a hire car and are handed a new hire car in the same class on the other side.
All information on ferry crossings can also always be found in the respective rental conditions of your hire car operator.
Be at the port in time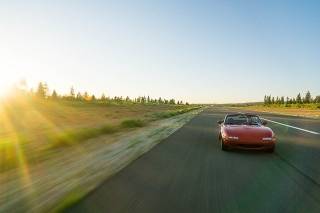 To be able to embark the car in peace, you should be at the port in good time. If you are the first in line, you can park your car relaxed in the ship's belly, without having to maneuver between other vehicles. The ferry staff will direct you.
If you embark early, you have another advantage. You can then also be the first to leave the ferry, as you will be parked directly in front of the ship's exit.
One hour before departure, by the way, you must always be on site. If you arrive later, you have no right to be taken along. Your travel costs will not be reimbursed.
Exit cart
After parking your hire car, you must turn off the lights and engine and exit the vehicle. You are not permitted to remain seated in the car during the crossing.
Tighten handbrake
To ensure that the vehicle does not become unstuck while you are driving, you must apply the handbrake before leaving the vehicle.
Take value items
Don't leave valuables such as your mobile phone, mobile sat nav or money in the car. Many ferries have a safe where you can safely store your valuables during the journey
Toothbrush included
If you have a long crossing ahead of you, you should also take things for everyday use such as a toothbrush or razor. After all, you're not allowed on the car parking deck during the trip for safety reasons.
Fighting seasickness
Almost no one is immune to seasickness, but there are a few tricks to combat the insidious nausea.
Buy Acupressure Tapes
Acupressure bands are available at pharmacies, which suppress the symptoms of seasickness in many passengers.
Take medication
Of course, there are also medicines that help against seasickness. However, you should get precise advice here to make sure that you can still drive your hire car after taking the medicine.
Sufficient sleep
Make sure you get enough sleep before the trip. If you are overtired, your body will be more sensitive to the fluctuations of the ship.
Eating well
Be sure to eat a full meal before the trip. After all, if the body is hypoglycemic, seasickness is more likely to get worse.
Avoid the railing
If possible, stay in the middle of the ship rather than at the rail. That's where the swaying is the least.
A lot of fresh air
Take a walk on the upper deck. While doing so, keep your eyes on a distant imaginary point on the horizon. This will trick your body into not noticing the ship's movements as intensely.
Do not read
Avoid reading or working on your laptop while driving. Then your sense of balance has a better chance of adjusting to the fluctuations on board.
Conclusion: Everything half so wild
If you take all of these tips to heart, you stand a good chance of making the ferry ride the most enjoyable part of your trip and an unforgettable experience.
hire car price comparison